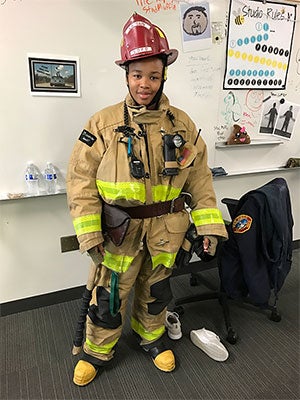 San Diego Fire-Rescue Department invites young women ages 14-18 to the Girls Empowerment Camp. The two-day program will introduce young women to firefighting. Female firefighters from across California will lead the activities with safety in mind.
The girls will learn about:
firefighting skills and equipment
basic first aid
CPR/AED
They will also take part in physical training activities, learn about public safety careers, and see the importance of discipline and hard work.  This camp is a great opportunity to network with some of California's women of the fire service and bond with other young women.
The camp will be held at the San Diego Fire-Rescue Training Facility on North Harbor Drive, next to San Diego International Airport.
Be a part of this life changing program!
Questions? Contact sdfdgirlscamp@gmail.com or call 619-533-4341.