Fair Housing Calendar of Events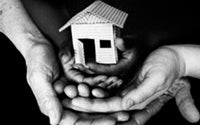 This calendar represents fair housing activities and events provided by the City of San Diego or its fair housing service provider, the Fair Housing Center of the Legal Aid Society of San Diego, Inc. at (800) 534-2524 or www.lassd.org. As a courtesy to organizations dedicated to affirmatively furthering fair housing in the San Diego region, events of significance or great public interest may also be included in the City of San Diego Fair Housing Calendar of Events.
If you have questions, please contact the City Fair Housing Program directly at: (619) 236-6381 or mmarano@sandiego.gov. Please do not email sdcityeconomicdevelopment@gmail.com, as that email address is not regularly monitored and maintained.