Help Prevent Underage Drinking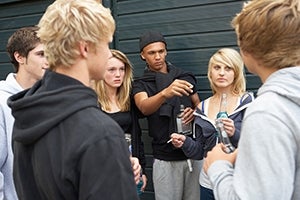 The City Attorney's Office takes seriously its duty to protect our citizens from harm, including the dangers created by underage drinking.
Providing alcohol to minors is reckless and it puts lives at risk. Our Office prosecutes adults who illegally furnish minors with alcohol, whether that person is a bartender, family member, friend, or significant other. We will seek the maximum penalties allowed.
Even parents who legally provide alcohol to their children should be aware of the risks involved. The Center for Disease Control and Prevention (CDC) reports that youth who start drinking before age 15 years are six times more likely to develop alcohol dependence or abuse than those who begin drinking at or after age 21 years.
We invite you to review the resources linked below. From them you will learn:
Alcohol use through age 20 can seriously damage the growth of brain processes by impacting abstract thinking, social skills, and emotional judgment. It can affect the ability to hold more than one thought at a time, and the ability to compare and interrelate issues, events and circumstances.
Most underage drinkers report it is very easy to obtain alcohol from siblings, legal-age friends and strangers, and from commercial outlets, such as stores, bars, and restaurants.
An adolescent needs to consume only half of the alcohol as an adult to undergo the same negative effects.
Underage drinking is a factor in nearly half of all teen car crashes, which are the leading cause of death among teenagers.
The CDC's 2015 Youth Risk Behavior Survey found that during a one-month period, 8 percent of high schoolers drove after drinking, and 20 percent of high-schoolers rode with a driver who had been drinking alcohol.
What You Can Do
Immediately notify a store manager or employee, or contact law enforcement if you see an underage person consuming alcohol in a bar or restaurant.
It is the responsibility of establishments that sell alcohol to make sure they do not furnish alcohol to underage people.
Even if it was not given to them by an employee, having underage patrons consume alcohol in a bar or restaurant is against the law.
Whether they brought it in, had it handed to them by a legal-age patron, or snuck some sips when their party wasn't looking, the legal-age patron and the establishment can be held accountable for this issue.
Immediately notify a store manager or employee, or contact law enforcement if you are solicited by a minor outside a liquor store, or see another customer purchasing alcohol for a minor. It is the legal responsibility of all employees of a retail liquor store to ensure that liquor products are not sold to minors.
Contact law enforcement if you see a neighbor hosting a house party and you believe minors are consuming alcohol.
Social hosting – providing an environment where underage drinking takes place, regardless of who provides the alcohol -- is against the law.
Do not approach your neighbor or try to settle the matter yourself.
Law enforcement will conduct an investigation.
Additional Resources for Concerned Citizens