8/6/15 Speed Trailers for Northeastern Division
Announcing the purchase of two new high-tech speed trailers for SDPD Northeastern Division to help slow down neighborhood speeding. Funding for the trailers came from the District Five CPPS Fund.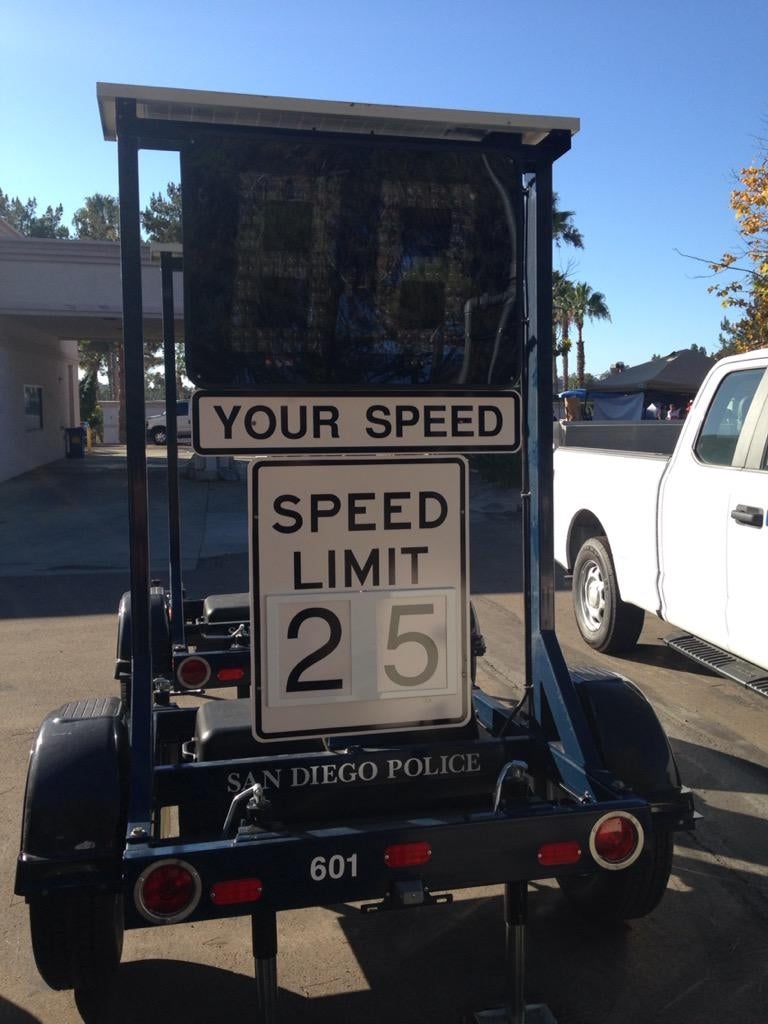 The new speed trailers not only have the ability to display the speed of oncoming traffic, they also display the current speed limit and send average speeds back to SDPD for further evaluation.