Mark Hamill Drive
As the Councilmember who proudly represents San Diego's Sixth Council District which includes the neighborhoods of Clairemont, Kearny Mesa, Mira Mesa, Rancho Peñasquitos, and Sorrento Valley, it is my pleasure to inform you that the City of San Diego is dedicating, with honors, Castleton Drive (between Mount Abernathy Avenue and Clayford Street) as "Mark Hamill Drive."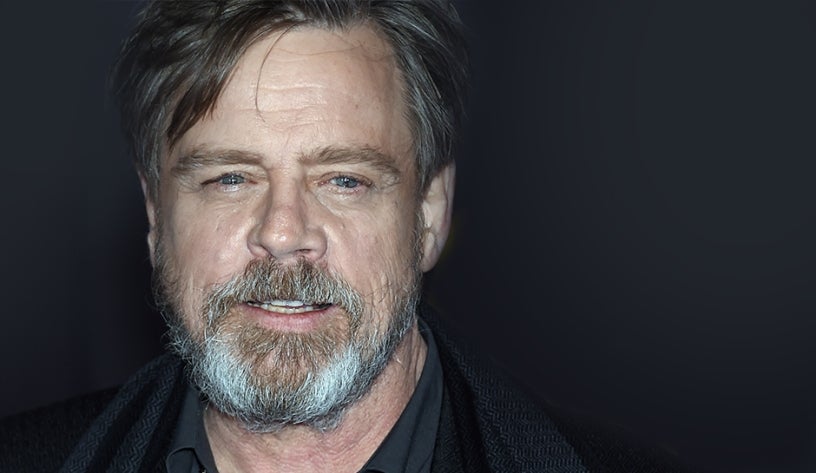 Photo credit: Inquisitr
"I'm humbled and so touched by the kindness of the people from my old neighborhood in Clairemont who approved of it and made it happen, yourself included. I've always loved San Diego and lived some of the happiest years of my life there. To have their support means the world to me," stated Mark Hamill.
---
FAQs:
Please be advised, for the unveiling:
The 5900 block of Castleston Drive (beginning at Mount Abernathy Avenue) will be CLOSED, which will include NO parking (9:00am-3:00pm). Violators will be towed.
NO Parking on Mount Abernathy Avenue (both sides of street) between Camber Drive and Chandler Drive (9:00am-3:00pm). Violators will be towed.
NO drones
NO autographs will be given
The unveiling is occurring in a residential area (Please be respectful to the residents and the neighborhood.)
Weather: It is expected to be HOT. Please be sure to stay hydrated.
Q: Will Mark Hamill be at the unveiling on Sunday?
A: YES! Mark Hamill will be at the unveiling of Mark Hamill Drive.
Q: Can anyone attend?
A: Yes, the unveiling of Mark Hamill Drive is FREE and open to the public. No RSVP needed.
---
MEDIA:
The City of San Diego's Sixth Council District will only accept press credentials from accredited working media on specific assignment (e.g. Mark Hamill, Star Wars, City of San Diego, Clairemont, etc.) from a recognized news organization or publication. Freelance writers or photographers will be assessed on a case-by-case basis and subject to the discretion of Council District 6.
Council District 6 will provide a designated area for press, ten (10) feet in distance from the stage (unobstructed view) as a courtesy to feature the Mark Hamill Drive unveiling.
The City of San Diego and Council District 6 does not condone ambush interviewing Mark Hamill or his family, or any sort of action that could make Mark Hamill, his family, City of San Diego staff, and any of our attendees feel unsafe or uncomfortable.
After the unveiling, Mark Hamill will enter the press area to join his family and speak with the media.
View the media advisory here:

Councilmember Cate to Dedicate Mark Hamill Drive in Clairemont
---
Contacts:
Media Inquiries: Rebecca Kelley, Communications Director (619) 384-5269 cell
Clairemont, Community Relations: Dan Manley, Council Representative (619) 236-7053
---
With more than 81,600 residents, Clairemont is a thriving community and one of San Diego's best neighborhoods for raising a family. Since being elected, my office has established more than 40 Neighborhood Watch programs, saved Clairemont's only Senior Center from permanently closing its doors, replaced the Clairemont monument sign after it was destroyed, named Warhawk Way in honor of James Madison Senior High School, provided hundreds of emergency pet kits for families in need, filled 15,743 potholes, and secured millions of dollars in funding to improve Clairemont community parks.