Lisa Maytorena Schmidt, Deputy Chief of Staff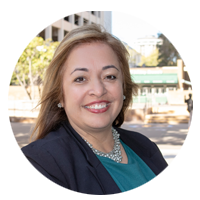 Lisa worked for the California State Legislature for 18 years, serving Senators Steve Peace, Martha Escutia, the late Jenny Oropeza and most recently, Denise Ducheny. She also served as a Consultant for the Senate Majority Caucus in the State Capitol.
Lisa is Councilman Alvarez's representative for Barrio Logan, the Port of San Diego, manages press and media relations, staffs the Bayshore Bikeway Working Group and the San Diego County Regional Airport Authority, is the Councilmember's liason for the Naval Base San Diego and handles Boards and Commissions.
Lisa can be reached via email at [email protected].