Discover Bike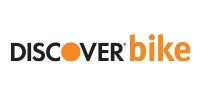 "Official Bikesharing Provider of the City of San Diego"
The corporate partnership agreement between the City and DecoBike provides the City of San Diego's residents and visitors with Discover Bike, a privately funded, public bikesharing program, that is funded, operated and maintained by DecoBike. In 2013, by a vote of 7-0, the City Council approved the corporate partnership agreement with DecoBike for a 10 year term.
With its launch in 2015, and an initial system and operating value of $5 million, the program offers the community great benefits as an option for alternative transportation. To find a Discover Bike station near you, visit www.discoverbikesandiego.com/station-map.
"The addition of Discover Bike in San Diego will help to complete the City's transportation networks as a highly efficient first-mile, last-mile commuter program, which is very complimentary to the City's existing public transportation programs. San Diego is such a beautiful city, and we strive to improve mobility and the quality of life for everyone. Our program will create jobs, reduce air pollution and traffic congestion while moving people more efficiently around the city." Discover Bike co-founders Ricardo Pierdant and Bonifacio Diaz
The Discover Bike San Diego website is www.discoverbikesandiego.com.
News and Announcements

News Release
KPBS Article about Ridesharing