Balboa Park December Nights
About December Nights
December Nights is celebrating its 42nd anniversary this year. Held the first Friday and Saturday each December, the event was originally founded when ten Balboa Park cultural organizations hosted the first celebration. That year, 3,000 San Diegans gathered to be a part of the occasion, and it has been a treasured event ever since.
Today, December Nights is San Diego's largest free festival with more than 350,000 attendees. Guests enjoy entertaining performances, feast on tasty international culinary treats and experience Balboa Park museums.
December Nights 2019 is produced by the City of San Diego.
No tickets needed!
December Nights is a free event.
Sustainability Commitment
With your help, we keep December Nights sustainable in the following ways.
Lighting
San Diego Gas & Electric®, a Sempra Energy utility, covers the center of the Plaza de Panama with a dazzling and energy-efficient canopy of LED holiday lights that will illuminate the Park for the entire holiday season.
Public Transportation, Rideshares, and more
Eco-friendly is also the easiest way to get to December Nights. View our transportation options and plan your trip!
Recycling
It's easy. And it's everywhere in the park.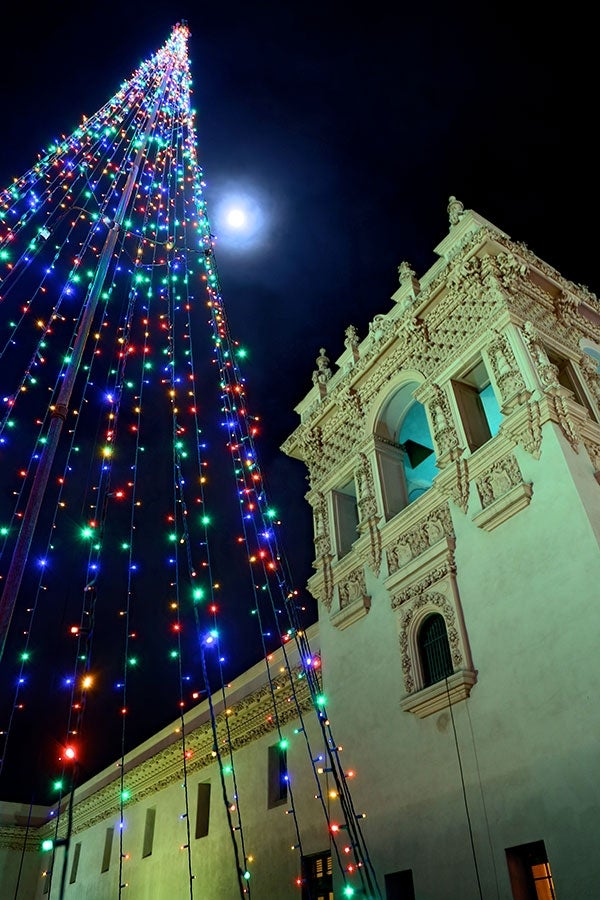 Contact Us
December Nights may only last two days, but we're here all year.
General Inquiries and Vendors