Community Pet Event
"As Chair of the City's Public Safety and Livable Neighborhoods Committee, creating safe and vibrant communities is one of my top priorities. We have a fundamental responsibility to ensure all San Diego families live healthy and save lives. I believe our four-legged friends are family, too. I am honored to partner with the San Diego Humane Society on this community collaboration, bringing resources and services to those in need." - Councilmember Chris Cate, District 6
Date: Saturday, May 20th, 2017
Time: 12pm-3pm
Location: North Clairemont Park, 4421 Bannock Avenue, San Diego, CA 92117
FREE Pet Supplies | FREE Spay/Neuter Appointments | DISCOUNTED vaccines & microchips for dogs and cats | FREE Pet behavior & training tips | FREE Dog licensing (need proof of rabies vaccination) | Pet & family friendly
Please note--The event will be held at an ON-LEASH area.
For more information, call (619) 297-7297 or visit sdhumane.org/paws.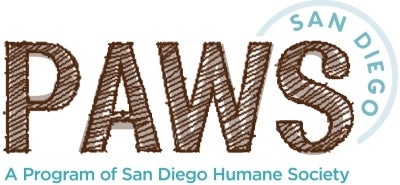 This will be the fourth time the San Diego Humane Society has held the pet resource fair, and first time the event will be in the community of Clairemont. The San Diego Humane Society and their partners will be providing free: pet supplies, spay/neuter appointments, pet behavior and training tips, and dog licensing (need proof of rabies vaccination). Discounted vaccines and microchips for dogs and cats will be offered at the event as well.
"The best way we can keep pets in their homes with the families who love and need them and out of shelters is through PAWS San Diego," said Geraldine D'Silva, director of PAWS San Diego. "Imagine if you suddenly lost your job or home, or a family member becomes ill? Imagine having to choose between feeding yourself or your pet. Our pets are family. PAWS San Diego keeps pet families together by supporting individuals facing tough situations."
Councilmember Chris Cate will be providing $10,000 in pet emergency kits to the community. The Councilmember's booth will have 185 emergency kits for dogs, and 70 emergency kits for cats. Each family present will be provided with one free emergency kit (either dog or cat). There will be a limited quantity of pet emergency available on a first come, first served basis.