Waste Reduction Tips
Reduce, Reuse and Recycle
While recycling is part of the solution for preserving landfill space and reducing greenhouse gas emissions, the best option is to prevent or reduce the amount of waste that is generated in the first place. Reuse also plays an important role in keeping material out of landfills by ensuring that a product has been used to its fullest extent before disposal or recycling. And it creates new markets for materials, new jobs, and opportunities for vocational training. But even the best waste reducers and reusers will be left with items that have reached the end of their usable life.
Here's how you can do your best to reduce, reuse, and recycle those items that are not usually recyclable in your home or business recycling bins.
Unused phone books are a waste of natural resources from needless production, transport, and recycling (or disposal for the unfortunate ones that don't make it to a recycle bin). In addition, phone books are often distributed with materials such as magnets or plastic that can contaminate the paper recycling process when it doesn't get separated. All this adds up to wasted resources, unnecessary emissions, and recycling challenges.
In the digital age, many people don't have a need for phone books anymore, the Yellow Pages industry has been working to make it easier for people to opt-out of delivery. Go to www.yellowpagesoptout.com to see which directories are delivered in your area and select the ones you want to receive or opt-out of all with a single click.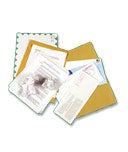 Eliminating unwanted mail is another way to reduce waste. Roughly 35 million trees are cut down every year to produce mail that people don't even want. To be removed from national mailing lists, call 212-768-7277 or send your name, name variations and address to:
Direct Marketing Association, Mail Preference Service
P.O. BOX 643
Carmel, NY 10512-0643
You can also stop unsolicited catalogs from being delivered to your mailbox. Fill out an online questionnaire and stop the delivery of unwanted catalogs. Get started: www.catalogchoice.org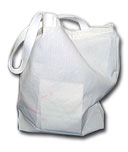 When asked the question "Paper or plastic?". . .why not bring your own reusable cloth shopping bags instead. Using a reusable cloth bag when going shopping at any store will help divert tons of unnecessary paper and plastic bags produced and disposed of everyday in landfills. Cloth bags also hold a lot more, so there are fewer trips back and forth from the car and the cloth carrying handles are more comfortable on your hands than paper or plastic handles. You can also reuse the thin plastic bags available in the produce section, or skip them altogether if you bring your own reusable cotton mesh produce sacks. Some stores even give a small discount when you bring reusable cloth bags or reuse old shopping bags to carry out your new purchases.
If you buy just one or two items, try going without a bag altogether. The store pays for its bags, which means so do you, and in the end, so does the environment. And don't forget to recycle your old plastic bags. Most grocery stores are required to have a bin for recycling clean plastic bags. Any type of clean thin film plastic or plastic bags (no stickers or food residue) can be recycled in these bins.
Many dry cleaners will also take back their plastic clothes bags. When you get home and hang up your clothes, keep the plastic covers and recycle them on your next trip to the dry cleaners - rather than throw them away. Some stores will also reuse clean hangers.
In addition to selecting products that use less packaging, look for products that are durable or readily recyclable in your community. When buying a product, stop and think, "Can this item be recycled or reused?" If not, is there an alternative brand or product that you can buy? By making these choices, you are using your purchasing power to reward manufacturers that make durable, recyclable and reusable products, not products that are only disposable.
Try these alternatives:
Use washable cloths instead of throwaway wipes
Buy rechargeable batteries
Buy cloth napkins that you can wash instead of paper you throw away
Buy washable plates and cups for picnics instead of disposables
Buy razors with replaceable blades
Use reusable containers with lids instead of aluminum foil and plastic bags or wrap
Rinse plastic bags and reuse them
Buy a refillable water bottle instead of single use plastic bottles
When dining out:
Bring your own containers to the restaurant to take home leftovers
Ask the restaurant to leave out plastic utensils when getting take out if you'll be eating it at home
Bring your own refillable mug to the coffee shop
Skip the plastic lid and straw on cups when possible
Try these workplace alternatives:
Bring re-usable dishware to work and eliminate the use of disposable Styrofoam, plastic or paper plates and cups or plastic utensils.
Make sure all printers have double-sided set as the default.
Print drafts of documents on the backside of used paper.
A study done in 1999/2000 showed that 19,740 tons of diapers are buried in local landfills each year. Using cloth diapers is a great way to keep waste of out the landfill.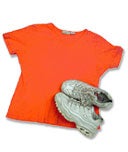 Give new life to your old things by donating, exchanging, or selling them.
Visit bargainlink.com or check the yellow pages to find thrift stores or charities that will take your donated items.
Donate or purchase local used building materials:
Architectural Salvage (Specializes in vintage and eclectic one-of-a-kind items)
2401 Kettner Blvd.
San Diego, CA 92101
619-696-1313
ReStore (Accepts and sells new and used building materials/supplies)
8108 Mercury Ct.
San Diego, CA 92111
619-516-5267  San Diego Habitat for Humnaity ReStore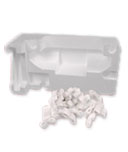 Expanded polystyrene (EPS), more commonly known as "Styrofoam," is widely used for product packaging to provide cushioning for fragile items. While EPS may be great for our packaging needs, it is not good for the environment. EPS does not readily decompose and can be around for hundreds of years. Its lightweight nature allows to be easily blown around in the environment and it often ends up in waterways where it creates unsightly litter and is extremely harmful to wildlife that mistaken ingest it.
You can help, though. When packing items for shipping, use shredded paper or crumpled newspaper instead of foam packing "peanuts" or bubble wrap. If you receive a package that contains foam packing peanuts, many shipping stores will take them for reuse. Below is a list of online store locators to find the nearest shipping store.
Remember to call ahead for any specific instructions that may apply. (Most stores will not reuse molded polystyrene.)
Store locator links:
Clean molded Styrofoam packing material (no peanuts) can be recycled at:
Approximately one-third of the garbage we generate is packaging that is thrown away immediately after we purchase merchandise. While it's true that some packaging is necessary for health, safety, shelf-life and theft considerations, many manufacturers over-package their products. This excess packaging costs consumers more money; costs our environment more resources and energy; and uses valuable landfill space.
So take a little extra care before you buy. Look for an alternative product without packaging or the least amount of packaging to send a message to manufacturers that you don't like waste. Also, avoid single-serving items that are overly packaged. Ask local vendors to avoid using excessive packaging.
When it makes sense, buy in bulk. You will avoid over-packaging and save money, since larger quantities are generally discounted. Try these alternatives next time you shop:
Large box of cereal vs. individually wrapped snack pack of mini boxes of cereal
Pudding mixes in recyclable boxes vs. pre-made pudding packs with individual servings that are stored in non-recyclable plastic cups
Fresh vegetables bought by the pound vs. vegetables in shrink-wrap or in clamshell containers
1-gallon water jugs vs. 6-pack of individual 12-ounce plastic bottles
Soup in recyclable cans vs. microwavable single-portion soups
Nike's environmental and community program Reuse-A-Shoe creates basketball courts and soccer fields with your old sneakers. Any brand of athletic shoe is accepted. Please do not send any cleats, dress shoes or shoes that are wet or that contain any metal. Take your shoes to any Nike Store.
Fashion Valley Nike Store
7007 Friars Rd., Suite 770
San Diego, CA 92108 US
619-294-9385
Las Americas Outlet Nike Factory Store
4445 Camino De La Plaza, Suite P-350
San Ysidro, CA 92173
619-428-8849
Viejas Outlet Center Nike Clearance Store
5005 Willows Rd., Suite H102
Alpine, CA 91901
619-659-3460
Or send shoes to:
Nike Recycling Center
c/o Reuse-A-Shoe
199 Pearson Parkway
Lebanon, IN 46052
Baby gear that is in good condition can be donated to a local thrift store so that another family can make use of it. If you have gear that is not suitable for reuse, BabyEarth offers recycling for strollers, car seats, swings, jumpers, high chairs, diaper bags. You can save money on the shipping costs by recycling the metal components at a local recycling center and shipping the remaining parts that can't be recycled locally. The products are disassembled and the plastic, metal, foam, and fabric are recycled. Products can be shipped to:
BabyEarth
RENEW Recycling Program
21 Cypress Blvd Ste. 1120
Round Rock, Texas 78665
Wine and champagne corks can be recycled into new cork products. Yemm & Hart collects and recycles old corks into new cork tiles. The company also manufactures a variety of recycled building products. Visit the Yemm & Hart for instructions on where to ship your cork. Yemm & Hart ONLY accept natural cork stoppers. Please do not send stoppers made from plastic or any other non-cork materials.
Recork partners with different business and manufacturers to recycle natural cork into new products. Visit ReCork.org to find a local drop-off site.
No recycling program is truly successful unless the recyclables collected are transformed into marketable products and then purchased by you! To create a demand for recycled products, make sure to purchase paper (computer, stationery, legal, white, envelopes and newspaper) that contains recycled content. Ask store managers to stock products made with recycled materials and write to the manufacturers of the products you buy and tell them you prefer that they use recycled materials.
When shopping, buy those items that say, "Made from recycled materials" and have the highest percentage of post-consumer recycled content. Post-consumer content means any material that the public has already used or recycled. The state of California requires that any consumer good labeled "Recycled" must contain at least 10 percent post-consumer content. The City also has an Environmentally Preferable Purchasing Policy (EP3), which provides environmentally friendly suggestions and other product recommendations.
Thanks to today's technology and manufacturing, recycled-content products are high-quality and attractive. Look for these recycled-content items for your home or business:
Clothing and shoes
Children's toys and playground equipment
Garden tools
Carpet and carpet pads
Plastic lumber for planters, decks and benches
Motor oil
Floors and countertops
Rain gutters
Packaging materials
Paper products like tissue and towels
Cleaning supplies
Writing or computer paper and envelopes
Your choices and efforts can make a significant difference in the success of San Diego and our nation's recycling programs!
Many supermarkets sponsor redemption centers that will buy back California Redemption Value (CRV) containers for recycling. The supermarkets may accept other materials like steel cans, glass jars and newspapers. Some stores have reverse vending machines, which give you money back as CRV containers are fed into them. Visit CalRecycle's website to search for the closest in-store or dropoff CRV redemption location.
An alternative to recycling greeting cards is to donate them to the St. Judes Ranch for Children's Recycled Cards Program. It takes pieces from the donated cards and make new cards for others to enjoy. Send your cards to:
St. Jude's Ranch for Children
Card Recycling Program
100 St. Jude's Street
Boulder City, NV 89005