Commercial
Businesses and City government buildings must now meet certain recycling requirements. The requirements will be phased in over the next two years depending on the size of the facility: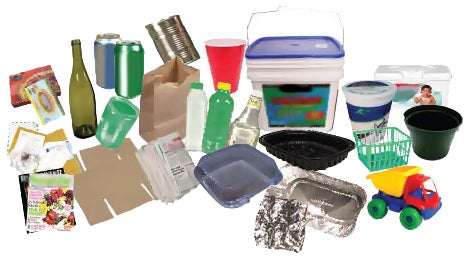 February 18, 2008 - 20,000 square feet or more
January 1, 2009 - 10,000 square feet or more
January 1, 2010 - All businesses
Requirements for Businesses
Property managers and owners are responsible for providing:

Recycling services including:
Education including:

Types of materials accepted in recycling program
Location of the recycling containers
Employee/tenant's responsibility to comply with the City ordinance
(Education must be provided annually, upon occupancy and when there are changes to the program.)
Business employees are responsible for separating recyclables from trash and depositing each in the appropriate provided containers.
Successful Commercial/Business Recycling Programs in San Diego