Waterbridge Condominium Complex
368 unit complex with two and three bedroom units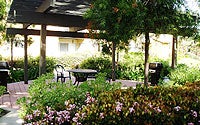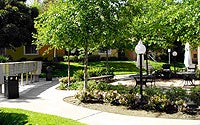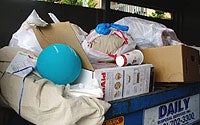 20 three cublic yard trash dumpsters inside enclosures, serviced three days a week
Two members of the Home Owner's Association were interested in implementing recycling collection at the complex
Free waste assessment performed by the City of San Diego
Environmental Services Department, April 2007
Residents created a five member recycling committee. With help from the Environmental Services Department, a new recycling program was designed.  There was a kick off event at the complex. The hauler set up an information booth answering residents' questions and promoting the recycling program.
14 three cubic yard trash dumpsters and 8 three cubic yard recycling dumpsters

96 gal recycling carts were placed in mail box areas to collect unwanted mail

The complex is saving over $1,000 per month on waste collection bills.
The recycling committee is utilizing outreach material provided by City staff, posting information on bulletin boards and in newsletters.
The recycling space in the newsletter has evolved to an environmental/conservation space, including tips on how to save energy and water.