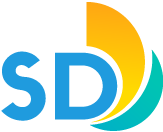 Housing SD
The Housing SD plan is a set of policies and initiatives released by Mayor Kevin L. Faulconer to increase housing affordability and supply for San Diegans. Over the past decade, new housing development has not kept pace with job or population growth, resulting in housing costs that have increased at a much faster rate than income levels. To address this shortage of affordable homes, the "Housing SD" plan implements strategies to:
Spur the construction of low-income, moderate income and middle-income housing through incentives;
Streamline development regulations and speed up the review process;
Encourage growth in transit-friendly areas, which also supports the goals of the City's Climate Action Plan.