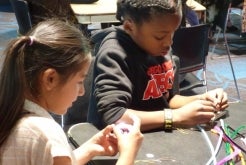 "Children must be taught how to think, not what to think," Margaret Mead.
Bringing STEAM to San Diego libraries
All it takes is one furry spider in a room full of fourth grade students to show how excited kids can get for science.
On March 2, 2017, the San Diego Public...