Pro Adaptive Surfers Go For Gold at La Jolla Shores
Don't call them inspiring – call them passionate. That's the message from professional surf daredevil Christiaan "Otter" Bailey, a competitor in the 2017 Stance International Surfing Association World Adaptive Surfing Championship in La Jolla.
Bailey was a professional surfer and skateboarder before a 2006 skating injury left him paralyzed. Aiming to land a "boneless 360 finger flip," his left knee dislocated on takeoff, sending him flying backward toward concrete and ultimately fracturing the vertebrae in his back. 
During the November championship, Bailey explained that adaptive surfing was just the natural next step in his athletic career that got him back to doing what he loves. Since his injury, he has become known for surfing some of the world's biggest waves, including notoriously dangerous Mavericks near Half Moon Bay.
"I think (adaptive surfing) is one of the best sports in the world. A lot of neurological pain we deal with is calmed by the ocean, and I love surfing and sliding on the waves. It's nature's best playground," he said.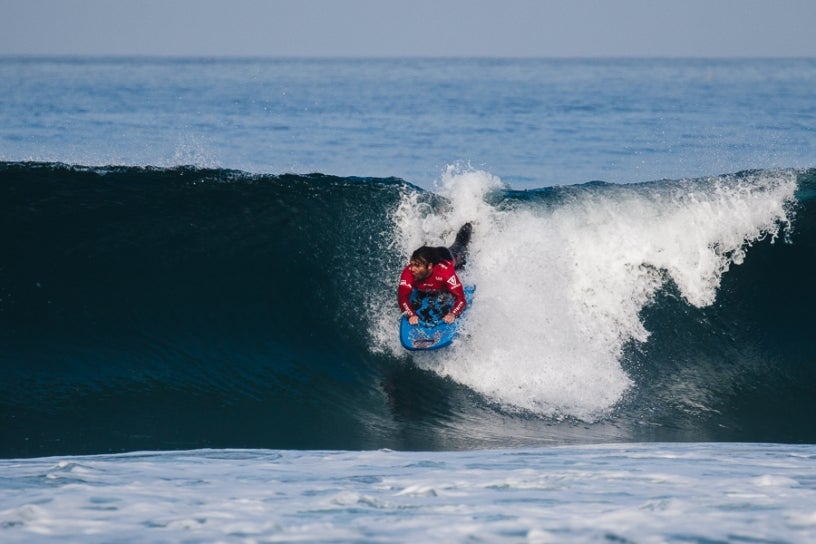 Bailey was joined by athletes from 26 countries and five continents at the championship. In its third year, the event grew from hosting 69 surfers in 2015 to 108 in 2017.
When asked what the able-bodied community's biggest misconception of disabled athletes is, Bailey explained, "People say 'oh, you're so inspiring,' but we're just doing what we love. I've taken great care to adapt to a new reality, but it's not because I'm looking to become admired – I'm just passionate about what I do."
A Santa Cruz native, he spends significant time in San Diego for surf-related meetings and events. 
"The beaches here are clean and quiet, the water temperature is great and there are some pretty fun waves," Bailey said.  
Beyond the pristine beaches, Bailey noted he deeply admires San Diego for its therapeutic recreation programs. Part of the City's Parks and Recreation division, Therapeutic Recreation Services provides sports, recreation and outreach services to members of the public with physical, mental and emotional disabilities. These programs reach more than 50,000 people annually.
The championship Bailey competed in is just one example: The City of San Diego serves as a presenting sponsor, with a hand in everything from ensuring proper permits and ADA access at La Jolla Shores to crafting adaptive surfing competition rules.
"Therapeutic recreation provides a comprehensive service to kids and adults who have disabilities but want to take sports more seriously," he said. "San Diego is incredibly lucky to have the resources to put on programs like this, because in the end local programs set the initial spark for young athletes to go on and do great things."
His admiration for local programs serving the disabled community is shared by six-time Paralympian and San Diego resident Alana Nichols.
"After I broke my back in a snowboarding injury, I got into a community sporting program for people with disabilities, and that's what led to my ultimate success going to college on a wheelchair basketball scholarship, competing in five Paralympic games on my way to my sixth, traveling the world and becoming a public speaker. It's given me my life back," Nichols said. 
Nichols said that disability is "a constant in our society. Therapeutic sports have all these positive by-products, like gaining confidence, discipline and determination. People with disabilities need those qualities too."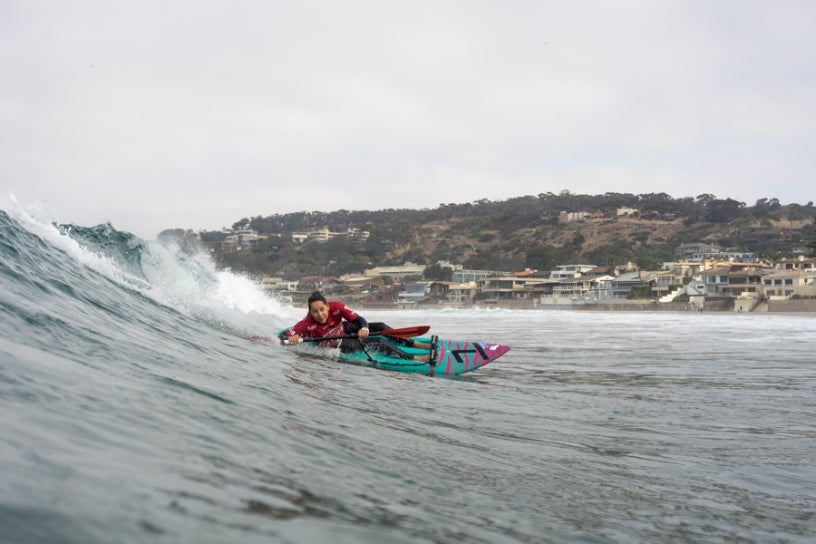 Originally from New Mexico, Nichols moved to San Diego in 2015 to train in sprint kayaking for the 2016 Paralympic Games. She's the first American woman with gold medals in the summer and winter Paralympic Games for wheelchair basketball and alpine skiing, respectively.
Nichols continues to break barriers today: the 2017 Stance ISA World Adaptive Surfing Championship marks the first year with a women's division after Nichols and her peers pressed for equal representation in the sport. 
The 34-year-old said it's "really exciting" to be part of the adaptive surfing movement at a time when the sport is seeing immense growth.
"This event isn't all about competition for me. It's about meeting these people from all walks of life and all over the world and just sharing the 'Aloha' of surfing, so it's amazing that San Diego is supporting this. This event is bigger than anyone understands for our community," she said. "I think all these athletes from around the world visiting La Jolla have a really great taste in their mouth when they leave because it's just such a great, welcoming place."
Finding a friendly environment is especially important for adaptive surfers, Nichols said.
"I love North Pacific Beach – Tourmaline Surfing Park. It's got a cool vibe there. As an adaptive surfer I'm not always welcome in the water because I have a paddle in my hands, but Tourmaline has always been very welcoming," she said.
When she's not in San Diego catching waves at Tourmaline, Nichols is gearing up for her next event – after leaving the San Diego championship she flew to Colorado to start training for the 2018 alpine skiing Paralympic Games in PyeongChang, South Korea.
Both Bailey and Nichols are lobbying to have adaptive surfing included at the 2024 Paris Paralympic Games. Surfing will debut as an Olympic sport in the 2020 Tokyo games.
Nichols claims that promoting adaptive sports like surfing helps to blur the line between people with disabilities and those without.
"The more people without disabilities see and interact with people with disabilities and learn they're just normal people who move about the world a little differently is really the big goal," she said.
You can find more information on all of the programs and services offered by the City of San Diego's Parks and Recreation Department here.