Sister Cities
What are Sister Cities?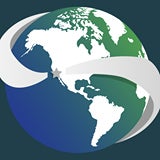 Sister Cities International (SCI) was founded in 1956 as the result of an initiative by President Dwight D. Eisenhower who believed that twinning cities and connecting people at the community level would forge strong international relations and build trust which would result in a more peaceful world. The mission of SCI is to give support to their membership cities and allow the local programs to benefit through grants relating to youth programs, persons with disabilities, cultural exchanges, humanitarian aid, promote international understanding and to create and support partnerships between U.S. and international cities, towns, counties and states. At present over 2,100 U.S. cities in 121 countries are part of the Sister Cities network. SCI is a nonprofit citizen diplomacy network that creates and encourages these partnerships. San Diego signed its first Sister City Agreement in 1957 with Yokohama, Japan.
What is San Diego International Sister Cities Association?
The San Diego International Sister Cities Association (SanDISCA) was established in 1993 as a 501 (c)(3) nonprofit corporation. SanDISCA is the umbrella organization for the 16 Sister City organizations that maintain citizen diplomat relations with their sister cities for the City of San Diego. It assists and augments with programs and projects that require collaborative efforts. Each organization maintains its own membership and pursues its own mission. They conduct their own exchange programs, education outreach and connections for commerce. They welcome new members and are pleased to respond to inquiries. Together the 16 societies represent nearly 250 years of international connections for San Diego.
For more information, please contact Don Giaquinto at d[email protected]
San Diego Sister Cities
Alcalá de Henares, Spain (since 1982)
Campinas, Brazil (since 1995)
Cavite, Republic of the Philippines (since 1969)
Jalalabad, Afghanistan (since 2004)
Jeonju, Republic of Korea (since 1982)
Edinburgh, Scotland (since 1977)
Leon, Mexico (since 1969)
Panama City (since 2014)
Perth, Australia (since 1986)
Taichung City, Taiwan (since 1983)
Tema, Ghana (since 1976)
Tijuana, Mexico (since 1993)
Vladivostok, Russia (since 1991)
- San Diego - Vladivostok Sister City Society
Warsaw Province, Poland (since 1996)
Yantai, China (since 1985)
- San Diego - Yantai Sister City Society
Yokohama, Japan (since 1957)
- San Diego Yokohama Sister City Society