Mayor Faulconer, Community Leaders Reopen Iconic City Height's Venue
Mayor, Councilmember Emerald & Other Community Leaders Reopen 85-Year-Old Silverado Ballroom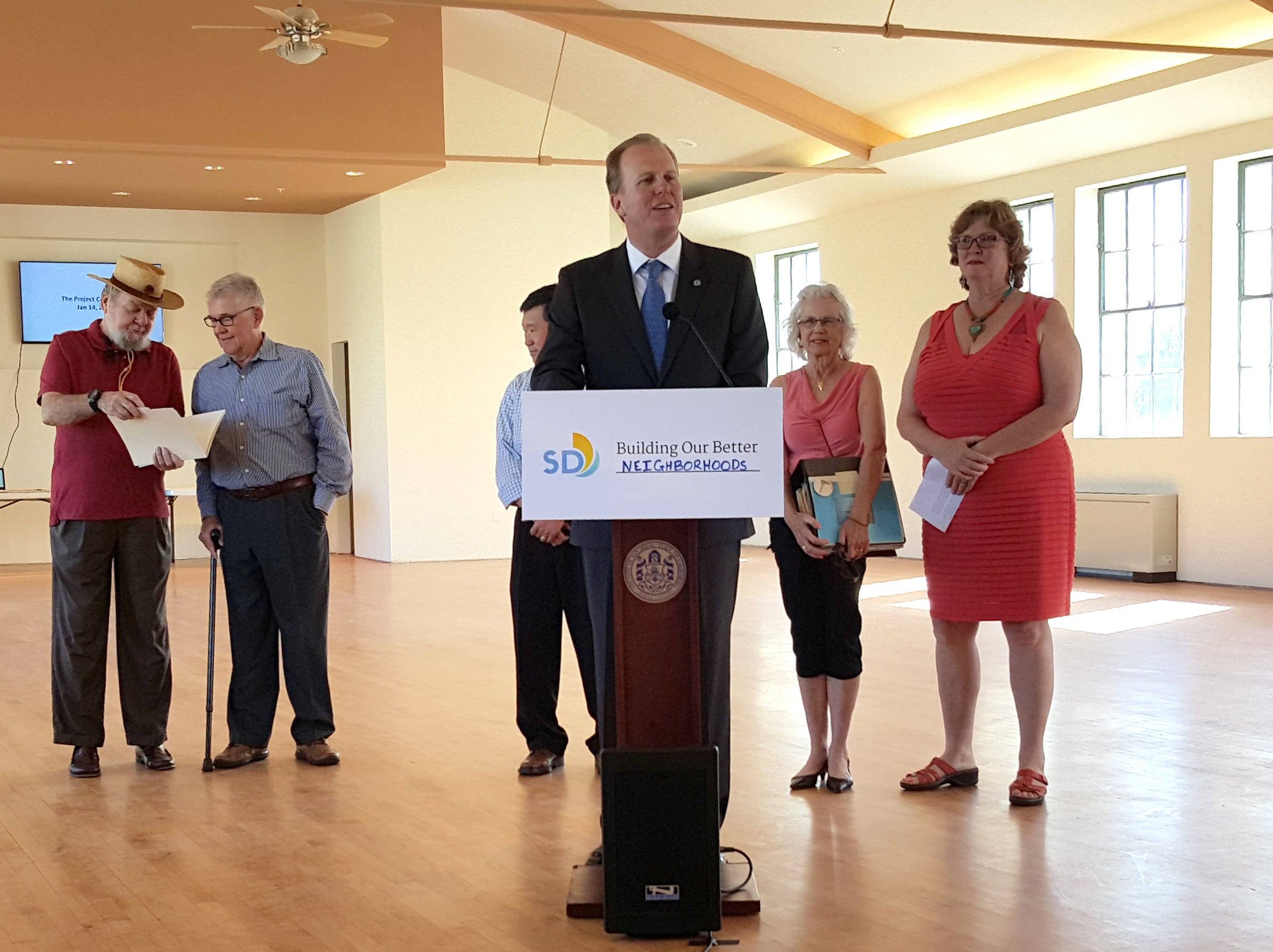 Wednesday, Feb. 17, 2016 - NEWS RELEASE
SanDiego – As part of his plan to continue building better neighborhoods, today Mayor Kevin L. Faulconer, City Councilmember Marti Emerald, and City Heights community leaders officially reopened the historic Silverado Ballroom Building.
Mayor Kevin L. Faulconer said, "The restoration of the Silverado Ballroom is a great example of how we're investing in our city's neighborhoods and supporting San Diego's rich culture. This historic place and renovation represents the City's renewed commitment to serving every neighborhood."
City Councilmember Marti Emerald said, "David Chau, the building owner, and city staff are to be commended for the great job they did restoring this City Heights gem. The community has been looking forward to the new restaurant and event space since work began. There is no doubt that this will help spark and inspire more projects in this part of the district."
First opened in the 1930s, the Silverado Ballroom is an important part of City Heights' history. It served as a place for community gatherings, dances and visits from music legends. The art deco modern-styled building has been refurbished and restored thanks to a $1.38 million City redevelopment loan, $81,000 from the City's Small Business Revolving Loan Fund, and an approximately $160,000 investment by property owner David Chau.
Work included the rehabilitation of the exterior of the building and the ballroom located on the second floor; tenant improvements on the first floor; installation of an elevator for accessibility for disabled residents; new paving and hardscape; and structural, mechanical and electrical upgrades. The Silverado Ballroom is one of a trio of art deco buildings at the intersection of University and Euclid avenues including the Euclid Tower and the Egyptian Garage.