California Mayors & Tourism Leaders Welcome International Visitors
Mayors Faulconer & Lee Show Support for Keeping California's Doors Open for Tourism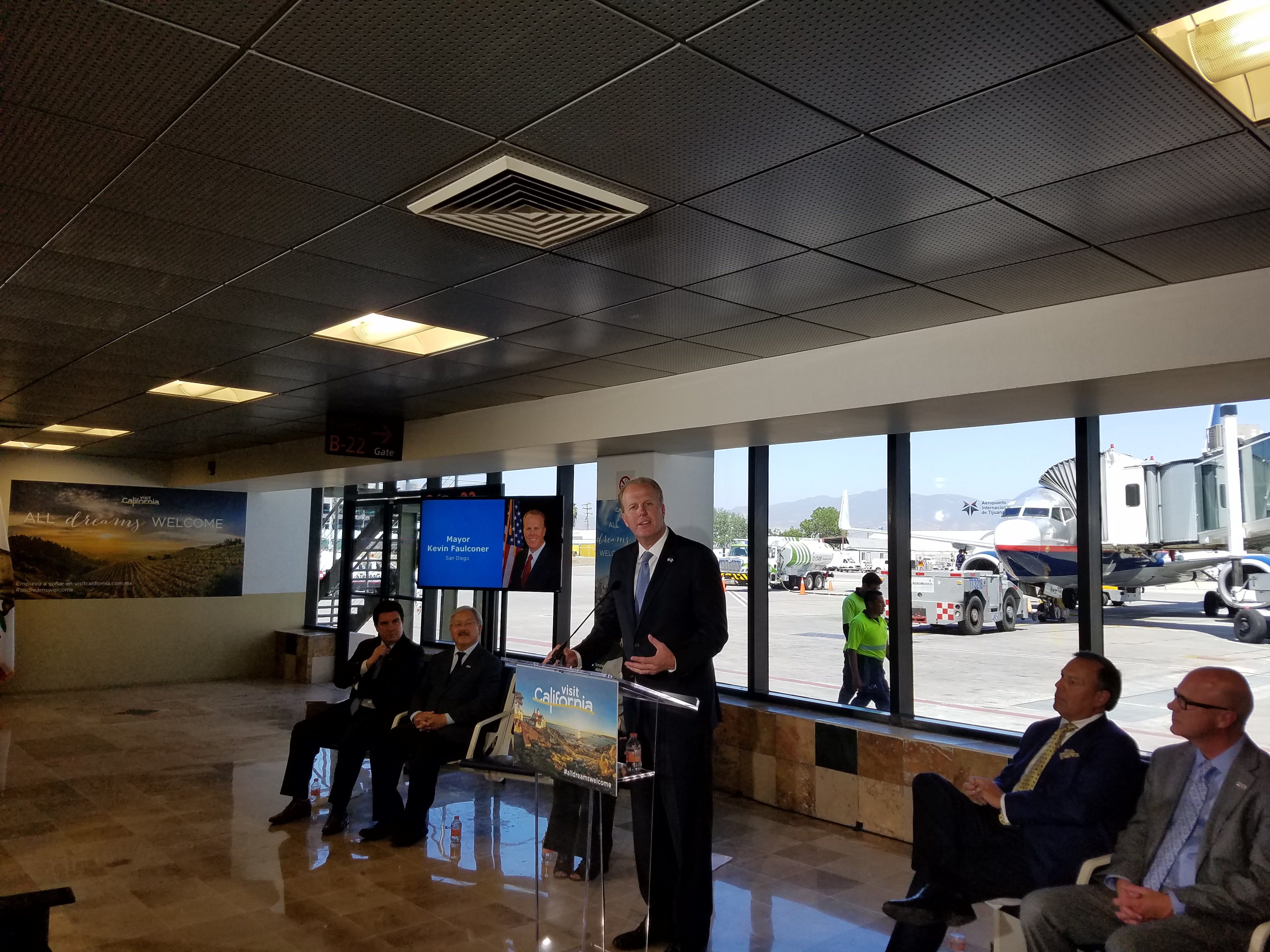 Tuesday, May 23, 2017 - NEWS RELEASE
Tijuana, Mexico – Walking on a bridge connecting the United States to the Tijuana International Airport, Mayor Kevin L. Faulconer, San Francisco Mayor Ed Lee, tourism authority officials and business leaders from across California showed their support for international tourism in the Golden State.
The news conference was the conclusion of a goodwill mission led by Visit California to highlight California's close ties with Mexico. Mexico is California's top market for tourism.
"Travel from Mexico is incredibly important to California's economy and there may be no other city that understands this more than San Diego," Mayor Faulconer said. "Our two regions are linked and the only way we're going to keep these bonds strong is to keep the exchange of culture, goods and ideas flowing freely."
The two-day mission aimed to keep California's position as the leading U.S. destination for Mexican travelers by building on relationships with tour operators, airlines and other cooperative partners.
Nearly 8 million Mexicans traveled to California in 2016, by far the largest number of visitors from any international country. Visit California is investing $3.2 million in Mexico this year for consumer marketing, public relations and travel trade programs.
Download the news conference and b-roll.
CONTACT: Jen Lebron at (619) 384-5289 or [email protected]