City Library, UC San Diego Expand Programs to Prepare Youth for the High-Tech Jobs of the Future
Free Educational Workshops to be Offered at 15 City Libraries Along With New Certificate Program That Allows High School Students to Earn Pre-College Credit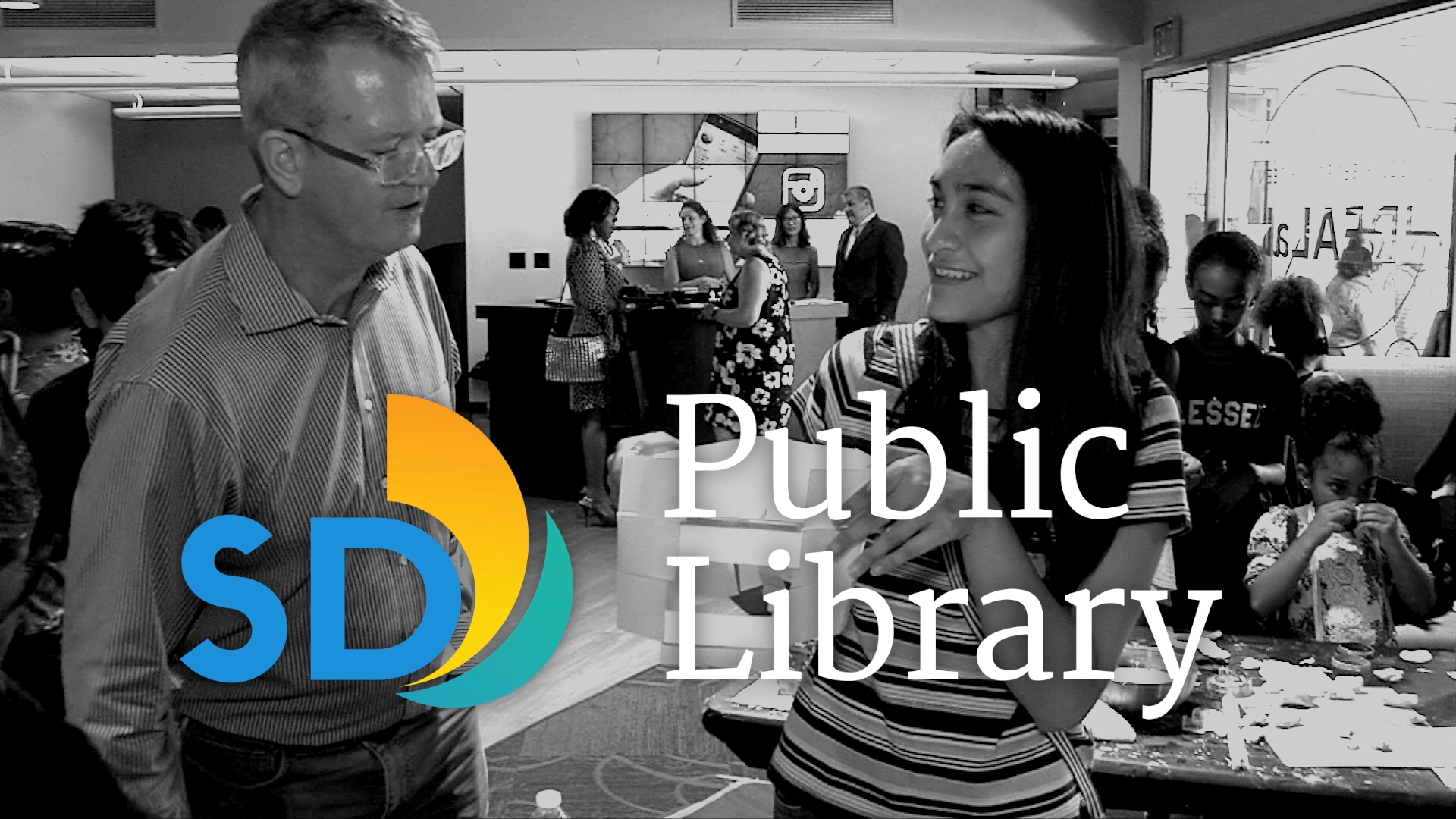 Wednesday, July 25, 2018 - NEWS RELEASE
San Diego – Working to create more opportunities for young San Diegans to prepare for the jobs of the future in science, arts and business, Mayor Kevin L. Faulconer today announced that the San Diego Public Library and the University of California San Diego are expanding the popular Library NExT program to more libraries and – for the first time – will offer high school students the opportunity earn an industry-specific certificate and free pre-college credit.
"This is an amazing program that allows young San Diegans to discover the possibility of a career in the technology industry, learn valuable skills and earn college credit – and the best part is it's free," Mayor Faulconer said. "Whether they're building robots, preparing for entrance exams or earning a certificate in programming, Library NExT is opening up a world of opportunity for our youth – regardless of income level – to start building a brighter future."
Library NExT – Network of Education x Training – is a series of free educational workshops for middle and high school students on various topics, including robots, circuits and 3D modeling. First launched as a pilot program at six libraries in 2017, it has steadily expanded and will be offered at 15 libraries by January 2019.
So far, there have been 138 workshops with more than 900 students participating.
With the addition of "Program Your Future" to the program, Library NExT offers high school students in-depth knowledge and training for high demand career tracks or collegiate pursuits. Students receive digital badges when they complete each course. When all courses of a track are complete, students receive a certificate from the globally-recognized UC San Diego Extension, which can set them apart when applying for college or pursuing a career.
"As one of the leading research universities in the United States, we are committed to being part of our community and providing opportunities for all to have access to the many resources at UC San Diego," said Mary Walshok, Associate Vice Chancellor of Public Programs and Dean of UC San Diego Extension. "This initiative is a platform for libraries to model across the nation to grow as a community resource for education and job training provided by UC San Diego."
"Program Your Future" courses at the Library are free to attend, but space is limited. Library NExT is now accepting registration for fall courses.
Mayor Faulconer announced the expansion at Valencia Park/Malcolm X Library where 16 students are currently enrolled in the initial offering of "Program Your Future." Each of these participants will identify a complex problem they want to resolve and develop a solution during the entire certificate program. Students can choose to study one area of programming – web programming, iOS programming or Android programming – and when finished, students will present their work to a panel of local industry and academic experts.
"We know STEAM workshops are in high demand because of the volume of participation and the regular requests staff hear from our patrons for more classes and programs," said San Diego Public Library Director Misty Jones. "And while offering coding and programming courses at the Library isn't new, giving students the opportunity to earn a UC San Diego Extension certificate certainly is. The Library NExT initiative is helping the Library achieve its vision of being the place for opportunity, discovery and innovation."
Library NExT classes have been offered at the San Diego Central Library and the following branches: City Heights/Weingart, Linda Vista, Logan Heights, Mission Valley, Mira Mesa, Rancho Peñasquitos, Serra Mesa/Kearny Mesa, Skyline Hills, Tierrasanta and Valencia Park/Malcolm X.
Over the next six months, the program will expand to the following branches: College-Rolando, Pacific Beach/Taylor, Paradise Hills and San Ysidro.
CONTACT: Ashley Bailey at (619) 392-0686 or [email protected]