Mayor Kevin L. Faulconer's Proposed FY18 Budget Highlights
Continuing his commitment to invest in neighborhoods despite a lean budget year, Mayor Kevin L. Faulconer today introduced the City of San Diego's Proposed Fiscal Year 2018 Budget – a balanced plan that prioritizes core community services such as street repair, recreation centers, libraries and public safety while making the largest infrastructure investment of this decade.
Where we are
"We've made so much progress over the past three years to invest in all of our neighborhoods and this budget plan keeps the focus on key services the City Council and I have worked hard to restore."
- Mayor Kevin L. Faulconer

 
Citywide Budget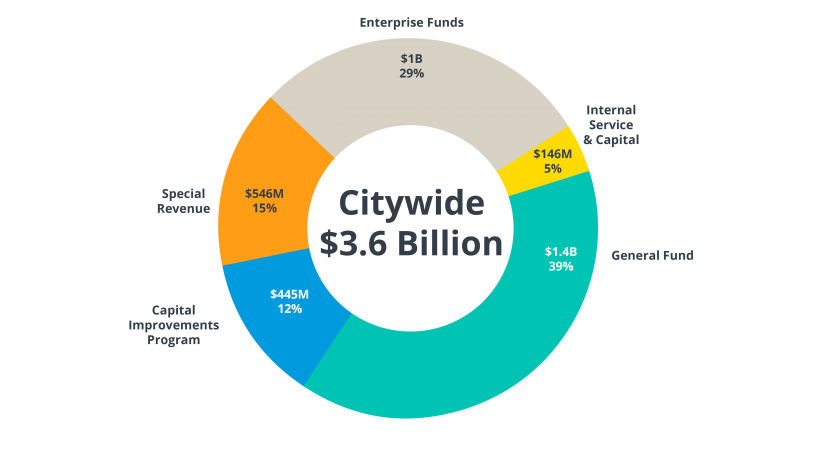 General Fund Budget

Largest Capital Improvement Budget this Decade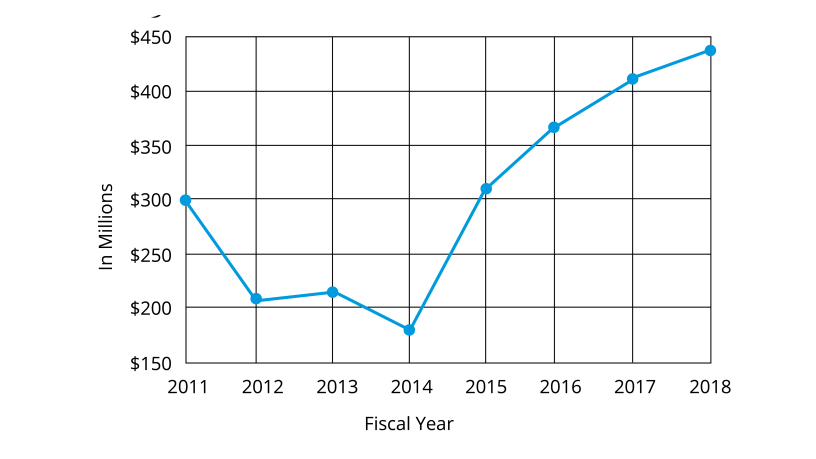 How we got here
"Even though pension costs are taking a bigger chunk out of our bottom line, I am going to keep my promise to put our neighborhoods first."
- Mayor Kevin L. Faulconer

 
Historical Pension Payments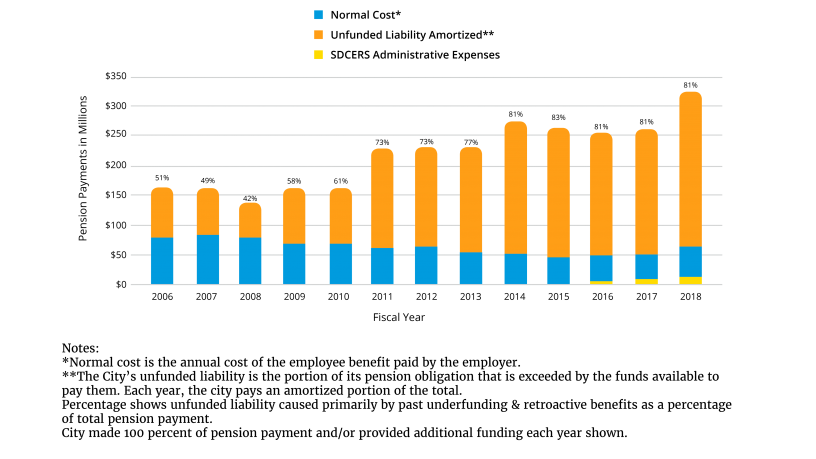 The City is projecting modestly improving revenue from property, sales and hotel taxes in FY2018, but that growth has been outpaced by a significant increase in the City's annual pension payment following recent changes by the San Diego City Employees' Retirement System's independent pension board. The portion of the pension payment for the City's $1.4 billion General Fund has increased by $45 million, from $191 million in FY2017 to $236 million in FY2018.
FY18 Portion of New Major General Fund Revenue vs. General Fund Pension Payment Increases

Balancing the Proposed FY18 General Fund Budget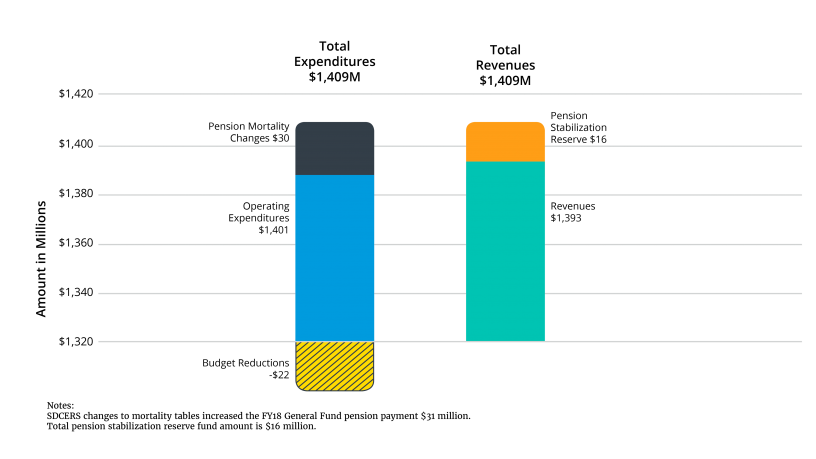 Protecting services
"This balanced budget takes a fiscally responsible approach to ensure we keep our libraries and rec centers open, continue our march to repair 1,000 miles of streets and provide hundreds of millions for infrastructure projects."
- Mayor Kevin L. Faulconer

 
Maintains Highest Library Hours in a Decade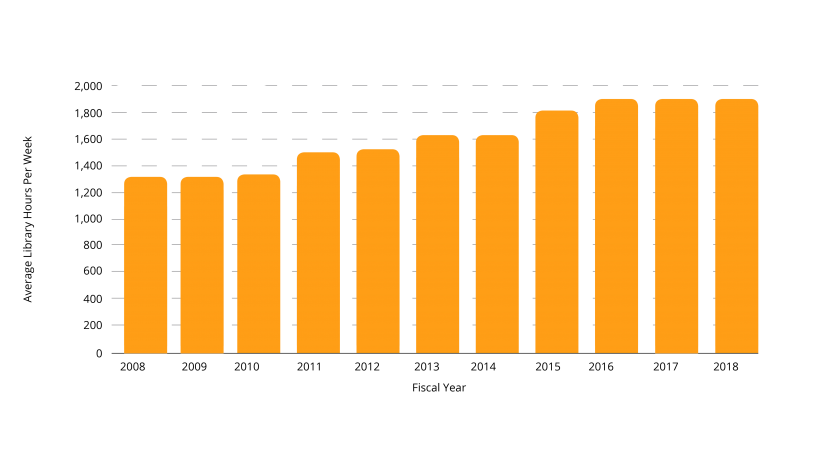 Maintains Highest Recreation Center Hours in a Decade

9-1-1 Police Dispatch Response Times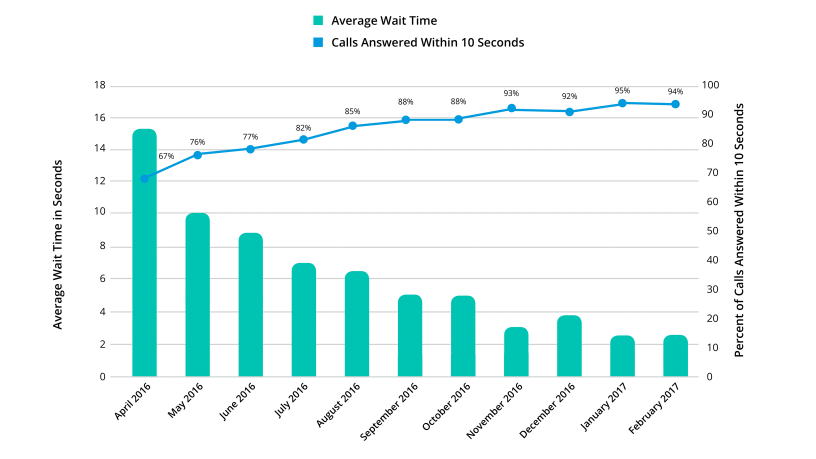 Miles of Streets Repaired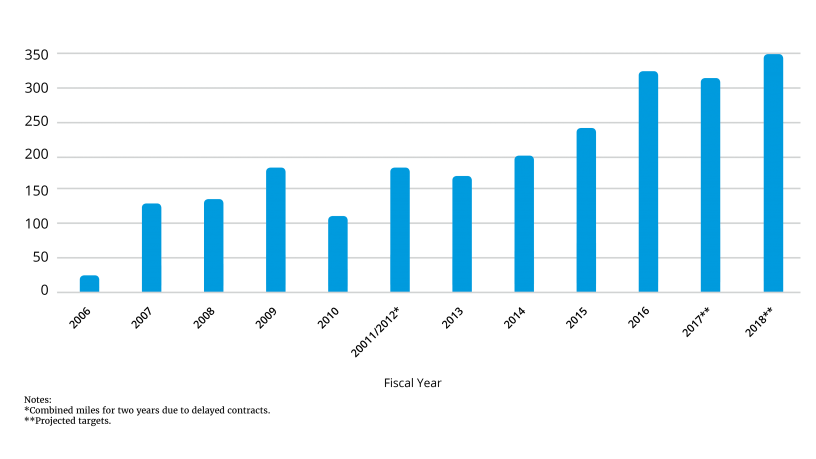 Planning for a Healthy Fiscal Future
"The good news is that our local economy keeps growing and is helping us keep intact or grow many of the core services that our residents rely on the most. But the reality is we have limited resources because the City is still required to pay off the pension promises made by past City leaders. That's money that could be going to our neighborhoods and serves as a reminder that City Hall must continue to live within its means."
- Mayor Kevin L. Faulconer

 

Read the news release and fact sheet.

CONTACT: Jen Lebron at (619) 384-5289 or [email protected]