Mayor Faulconer Kicks Off Innovate San Diego Week by Welcoming TwitchCon, the World's Biggest Social Gaming Convention
Thousands Of Gamers, Developers & Fans In San Diego To Celebrate Popular Video Game Streaming Website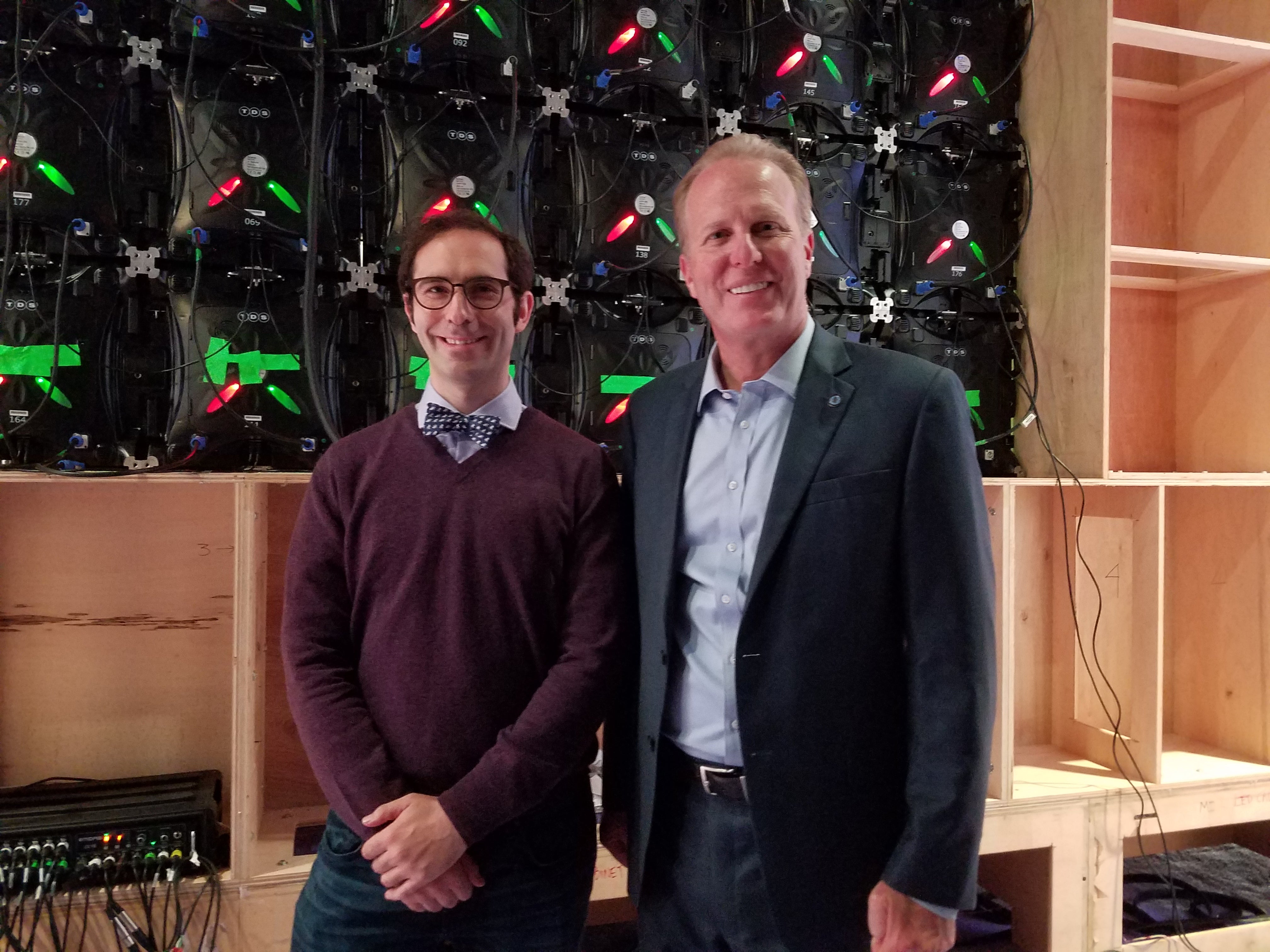 Friday, Sept. 30, 2016 - NEWS RELEASE
San Diego – To welcome Twitch, the world's leading social video platform and community for gamers, Mayor Kevin L. Faulconer today joined Twitch Founder and CEO Emmett Shear as well as Innovate San Diego Week organizers to kick off TwitchCon 2016.
In its first year in San Diego, TwitchCon 2016 is bringing together thousands of gamers, developers, streamers and viewers to celebrate Twitch, a website where nearly 10 million visitors gather daily to watch and talk with people live streaming video games. It will feature dozens of panels, gaming areas, a music garden and opportunities to meet some of the biggest stars of the video gaming world.
"We are proud to welcome Twitch and gamers from across the world to San Diego for TwitchCon, the first event to kick off Innovate San Diego Week," Mayor Faulconer said. "Innovate San Diego Week will bring nearly a dozen great events together under a single banner to showcase our region's ingenuity to the world. TwitchCon is truly a celebration of the kind of creativity and innovation we foster here in San Diego."
TwitchCon 2016 is the first event of Innovate San Diego Week, a collaborative effort between the City of San Diego, Maker Faire San Diego, San Diego Regional Economic Development Corporation (EDC), UC San Diego's SD Hacks and CRSSD Festival that will showcase innovation throughout the San Diego-Tijuana mega-region. Innovate San Diego Week starts Friday, Sept. 30 and continues through Friday, Oct. 7.
Following today's kick off of TwitchCon2016, Innovate San Diego continues with Maker Faire San Diego, a two-day event full of hands-on activities for all ages that highlights technologies and binational innovation across the spectrum of science, engineering, art, fashion, robotics, food and crafts.
Innovate San Diego Week will then feature UC San Diego's SD Hacks, the largest student-run hackathon in San Diego, and Design Lab, which focuses on transforming the world through design driven innovation. The week will also include a Smart City Challenge that pulls together talent from San Diego's brightest tech professionals and students.
In addition to these events, Innovate San Diego Week will also include the San Diego International Film Festival, which runs from Sept. 28 to Oct. 2. The festival is currently produced by the San Diego Film Foundation, which is the region's premier showcase for outstanding U.S. and International independent filmmaking.
The CRSSD Festival will return to San Diego's Waterfront Park Oct. 1 and 2. Co-produced by Goldenvoice and San Diego concert promoter CRSSD FNGRS, the festival will feature an electronic dance music lineup, including headliners Miike Snow, Zhu, Cashmere Cat, Lido, Flight Facilities, and Ta-Ku.
Innovate San Diego Week will conclude Friday, Oct. 7, with San Diego Manufacturing Day, the largest manufacturing gathering on the West Coast, which will showcase over 3,000 San Diego manufacturing companies and include facility tours, student engagement and community events.
In addition to these activities, the City of San Diego, in partnership with Cox Communications, will offer free Wi-Fi in hundreds of Cox Wi-Fi hotspots in downtown San Diego during the week.
More information about Innovate San Diego Week can be found here.