Mayor Faulconer Opens New Neighborhood Park for Mid-City and City Heights
$3.4m Project Transformed Crime-Ridden Lot Into a Modern Community Asset for All to Enjoy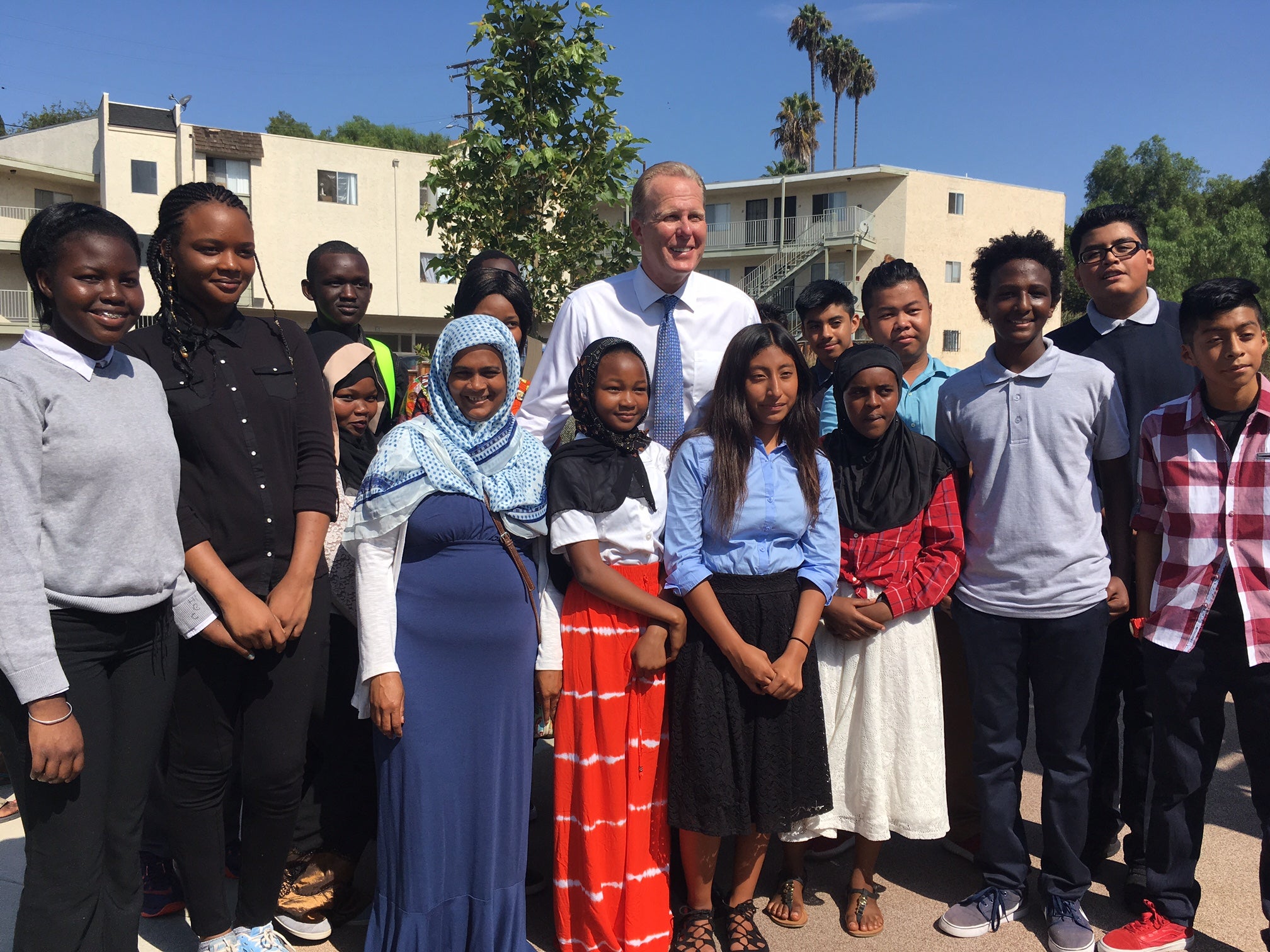 San Diego – Continuing his pledge to create One San Diego where every neighborhood is safe and thriving, Mayor Kevin L. Faulconer was joined Tuesday by community leaders and residents to celebrate the completion of Wightman Street Park – a project that transformed a once vacant and crime-ridden lot into a modern and family-friendly gathering space for Mid-City and City Heights residents to enjoy.
"Every San Diegan deserves the opportunity to create lasting memories at a park," Mayor Faulconer said. "That's why we are investing in parks and recreational programs throughout the city. Wightman Street Park is a game-changer and will serve as a source of pride for residents in this historically underserved community for generations to come."
The $3.4 million project marks the 11th park completed since 2016 when Mayor Faulconer pledged to break ground or improve 50 parks in five years.
The ribbon-cutting celebration memorializes the completion of a long-awaited transformation for the site, which was plagued for years by crime, environmental issues and lawsuits. City Heights community activists and residents organized and worked to turn the lot into a park for more than a decade.
"Wightman Park is a great addition to the City Heights community and a welcomed resource to activate the surrounding neighborhood which has historically been underserved," said City Councilmember Georgette Gomez, who represents the district. "Thank you to everyone who made Wightman Park a possibility. I am dedicated to bringing more positive benefits like this to the community."
Located near the intersection of Wightman and 50th streets, the roughly one-acre park includes a new children's playground area, basketball court, turfed areas with accessible walkways to meet Americans with Disabilities Act standards, a shaded picnic area and a walking trail with drought-tolerant landscaping. The project also improves drainage flow in the Auburn Creek and features the creek as a natural amenity for the public.
"We are so excited to have the Wightman Street Neighborhood Park finally open to the public," said Andy Field, assistant director of the City's Park and Recreation Department. "The community has been eagerly anticipating this much-needed park for many years, and we are happy City Heights has a brand new space for children to play, the community to meet, and families to enjoy."
Wightman Street Park is neatly tucked into the neighborhood and offers a welcoming aesthetic for residents in City Heights and surrounding communities. The park is decorated with cobblestones, native plants, interpretive exhibits, natural materials and a bridge to accentuate the park's integration with Auburn Creek.
 
CONTACT: Christina Chadwick at (619) 727-9758 or [email protected]