Mayor Faulconer in Washington to Advocate for Key San Diego Initiatives, Launch New Program Supporting Veteran Caregivers
Affordable Housing, Homelessness, Water Independence, Binational Relations On Mayor's Agenda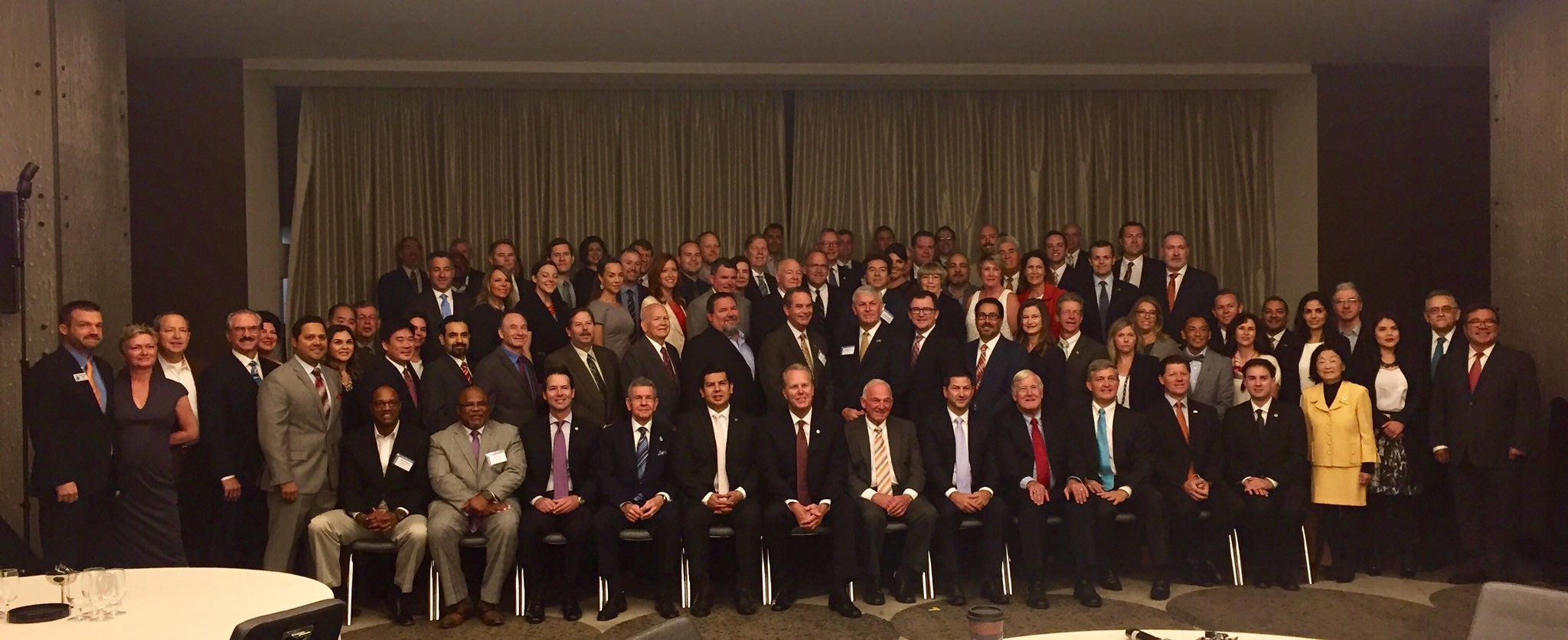 San Diego – Mayor Kevin L. Faulconer is in Washington, D.C. this week to advocate for federal support for critical San Diego issues such as homelessness, affordable housing, water independence and continued binational collaboration. He will also join stars from Washington and Hollywood to launch a new initiative designed to raise awareness and support for caregivers of veterans and active-duty service members. The Mayor is joining about 130 local leaders in the nation's capital as part of the San Diego Regional Chamber of Commerce's annual mission to D.C.
"We work together to get things done in San Diego and we're taking that bipartisan spirit of collaboration with us to Washington," Mayor Faulconer said. "We need the support of the officials who make decisions on where federal funds will be spent because we want those investments in San Diego. From veterans and their families to people struggling with homelessness, we want to work with Washington leaders to create solutions that help all San Diegans."
Today, Mayor Faulconer will discuss increasing federal funding for San Diego homeless services and housing in a meeting with U.S. Department of Housing and Urban Development officials. The Mayor has been calling for changes to the federal formula for homeless funding so it more accurately reflects the realities of homelessness in cities like San Diego. HUD recently announced it is reevaluating how it allocates homeless funds.
He will also meet today with officials from the U.S. Environmental Protection Agency about San Diego's leadership in conservation and continued efforts to create water independence and affordability. Pure Water, a major program designed to purify enough wastewater to provide one-third of San Diego's water supply by 2035, calls for the construction of a nearly $2 billion water-purification plant that would eventually produce 83 million gallons per day. The project would divert wastewater flows away from the Point Loma Wastewater Treatment Plant, which treats wastewater before it's piped into the ocean.
On Tuesday, the Mayor will meet with Mexico's ambassador to the United States, Carlos Sada, to discuss the regional binational economy.
Later that day, he will help kick off the Elizabeth Dole Foundation's "Hidden Heroes" initiative alongside former Sen. Elizabeth Dole, actor Tom Hanks, former Nightly News anchor Tom Brokaw and dozens of military and veterans' caregivers. The launch will be livestreamed at https://hiddenheroes.org/livestream/.
San Diego was selected as the first city to join "Hidden Heroes" and its steering committee will develop the first blueprint for how local governments can raise awareness and support the men and women who care for veterans and military personnel.