San Diego Ranks 2nd Nationally for Innovation in Government
National Organization Recognizes City for Utilizing Technology to Improve Services and Engage Residents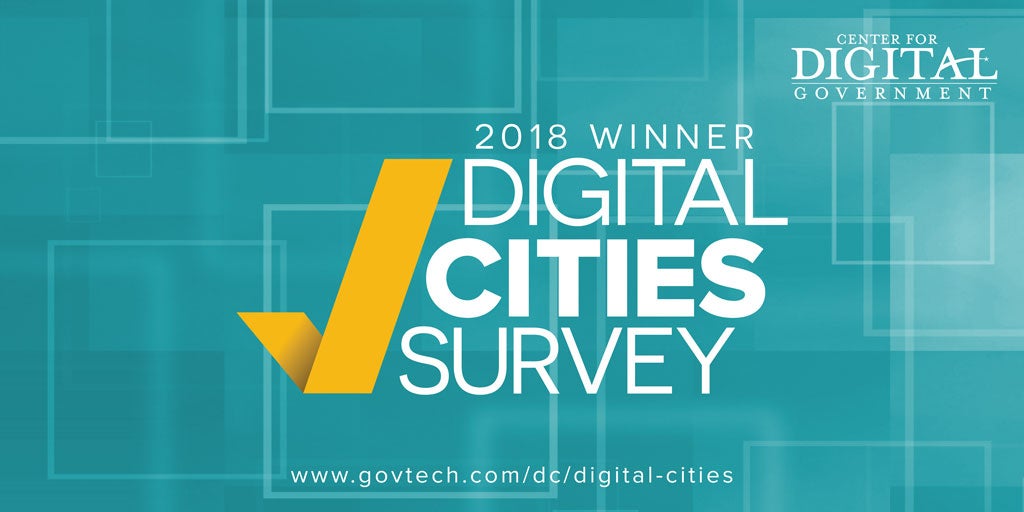 Friday, November 2, 2018 - NEWS RELEASE
San Diego – Following significant changes at City Hall to use data and technology to drive innovation, the City of San Diego was ranked second nationally today in the latest Digital Cities Survey by the Center for Digital Government, a national research and advisory institute for information technology policies and best practices by state and local governments.
The annual survey examines how cities use technology to align with city goals; promote citizen inclusion in important government processes and share government data with the public; proactively address citizen expectations; and boost cybersecurity and increase efficiency.
The latest rankings put San Diego up one spot from the 2017 report and ahead of major cities including Chicago, Boston and New York City.
"We've made great strides in becoming a city government that is as innovative as the people we represent," said Mayor Kevin L. Faulconer. "We're using technology to make it easier to report potholes and graffiti, speed up the permitting process, and make troves of city information available to the public at the touch of a button. This is just the start as we continually look for ways to create a more efficient and effective government to better serve San Diegans every single day."
The ranking reflects Mayor Faulconer's focus on increasingly using data and technology to create a more efficient and effective city government. Recent actions include:
Deploying the Get It Done application to allow residents to report neighborhood issues, including potholes, graffiti and illegal dumping, which expanded this year to include reporting to nine City departments.
Hiring the region's first Chief Data Officer.
Making San Diego the largest city in the nation to have a user-friendly online portal for public records requests.
Providing dozens of city datasets to the public through the City's first Open Data Portal.
Broadcasting live all City Council Meetings via CityTV, with online archives available 24/7.
Creating PerformSD to allow the public to track performance through 40 visualizations linked to key performance indicators.
Providing online access to search for permits and review open code enforcement cases via OpenDSD.
Partnering with Waze to create a free, two-way data-sharing program that allows the City to share planned road closure information with Waze. In return, Waze shares anonymous data from users, empowering the City to make more informed transportation, traffic operations and infrastructure-related decisions.
Creating an interactive visualization of the City's operating and capital budgets with OpenGov to help provide residents an understanding of the City's operations and performance;
"Our improvement to second place is a great accomplishment," said Deputy Chief Operating Officer Ronald H. Villa. "The survey continues to recognize the hard work of our IT Department in coordination with other departments to better serve the evolving needs of residents."
The top 10 winners will be honored at a special awards dinner during the National League of Cities' annual conference in Los Angeles on Nov. 8.
CONTACT: Ashley Bailey at (619) 392-0686 or [email protected]