Volunteer Canyon Watchers Program

Physical inspection of canyons is another way to prevent sewer spills in our urban canyons. The Wastewater Branch has also partnered with the San Diego Police Department to utilize police helicopters to patrol canyon areas after significant rains. Similarly, the Department uses its Volunteer Canyon Watchers to report any indications of real or potential canyon sewer spills observed during recreational hikes through our urban canyons.
When a sewer spill occurs in a street or on private property, that spill is usually reported to the Wastewater Branch within minutes. In a canyon, such a spill may go undetected for days.
If while on your canyon walk you see...
sewage or a foamy discharge spilling from a manhole;
sewage flowing down a canyon;
a damaged or vandalized manhole;
an exposed sewer pipe; or
an unsecured manhole - one without a cross bar or recessed bolts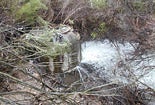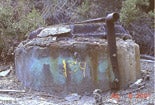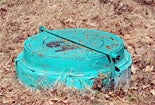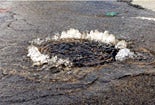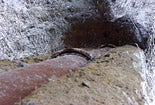 Call the Sewer Spill Hotline at (619) 515-3525
Be prepared to identify the location of the spill or damage and if possible, report the number painted on the manhole structure.