Conrad Wear
Ocean Beach | Point Loma | Infrastructure Policy Advisor
Phone: 619-236-7351
Email: [email protected]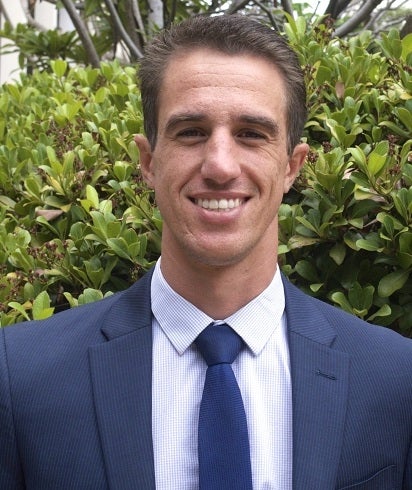 Conrad is responsible for advising Councilmember Zapf on policy relating to the City of San Diego Infrastructure Committee and the Board of Directors for the San Diego Association of Governments (SANDAG) where Councilmember Zapf sits as an alternate to Mayor Kevin L. Faulconer. Conrad also serves as her policy advisor on transportation issues in addition to serving as her Council Representative to the 40,000 residents of Point Loma and Ocean Beach.
Since 2014, Conrad has worked with Councilmember Zapf on several key initiatives including strengthening the 30-foot height limit in the Peninsula, implementation of the first Class IV protected bike lane in District 2, improving transportation infrastructure along the Rosecrans corridor, establishing the first Coastal Park Ranger Program in the City's history and the updating of the Ocean Beach Community Plan in 2015.
A native San Diegan and Point Loma resident, Conrad graduated from the University of California, Berkeley where he earned his B.A. in Political Science and a minor in Public Policy.
Prior to joining District 2, Conrad worked for Councilmember Zapf in District 6 as her representative to the community of Rancho Penasquitos, and has served as her policy advisor to City of San Diego Budget Committee and the San Diego River Conservancy Governing Board.
In the past, Conrad has worked summers at the Peninsula YMCA and interned as a research assistant with the San Diego Padres while attending the Gary and Jerri-Anne Jacobs High Tech High at Liberty Station. He is also a member of the San Diego Sigma Chi Alumni Chapter, Cal Berkeley Alumni Association, and is an Eagle Scout.
On the weekends, he enjoys experiencing all the great things San Diego's beach communities have to offer.
Report a Pot Hole/ Broken Street Sign/ Street Light Out | Request Traffic Improvement | Report Flooding | Submit a General Service Request