Rancho Encantada - Stonebridge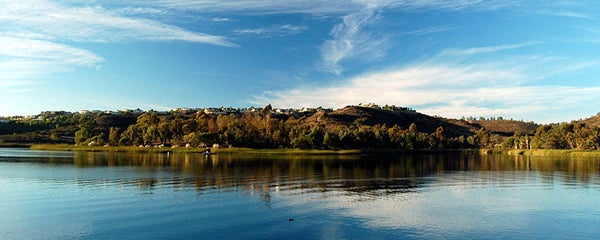 The community of Rancho Encantada, more commonly known as Stonebridge, is located east of Scripps Ranch. The new community covers approximately 2,658 acres and is defined by its rugged topography characterized by eroded ridges and canyons ranging in elevation from 600 feet in the west to 1,777 feet in the northeast. The community was designed to protect the majority of the steep hillsides, canyons, and ravines by concentrating development along the upper elevations and in areas disturbed by the previous development. The Rancho Encantada Precise Plan designates approximately 81 percent of the community for parks and open space, 18 percent for residential development, and one percent for an elementary school and institutional use.
Community Representative
Alex Vivona
(619) 236-6655
[email protected]
Police & Fire
San Diego Police Department: Northeastern Division
13396 Salmon River Road San Diego, CA 92129
(858) 538-8000
Fire Station 37
11640 Spring Canyon Road San Diego, CA 92131
Parks & Recreation
Scripps Ranch Community Recreation Center

10152 Rancho Carmel Dr. San Diego 92128

(858) 538-8100

Stonebridge Park

15030 Sycamore Trail Rd San Diego 92131

858-538-8085

West Sycamore Canyon Open Space

Eastern most end of Stonebridge Pkwy
San Diego 92131

619-668-3276
Library
Scripps Miramar Ranch Library
10301 Scripps Lake Dr. San Diego CA 92131
(858) 538-8158
Community Groups
Scripps Ranch Civic Association
Meets first Tuesday of each month at 7 p.m.
Scripps Ranch Civic Association Community Center, 11885 Cypress Canyon Road San Diego 92131
Scripps Miramar Ranch Planning Group
Meets first Thursday of each month at 7 p.m.
Scripps Ranch Library, 10301 Scripps Lake Drive
Miramar Ranch North Planning Committee
Meets first Tuesday of each month at 7 p.m.
Scripps Ranch Civic Association Community Center, 11885 Cypress Canyon Road San Diego 92131