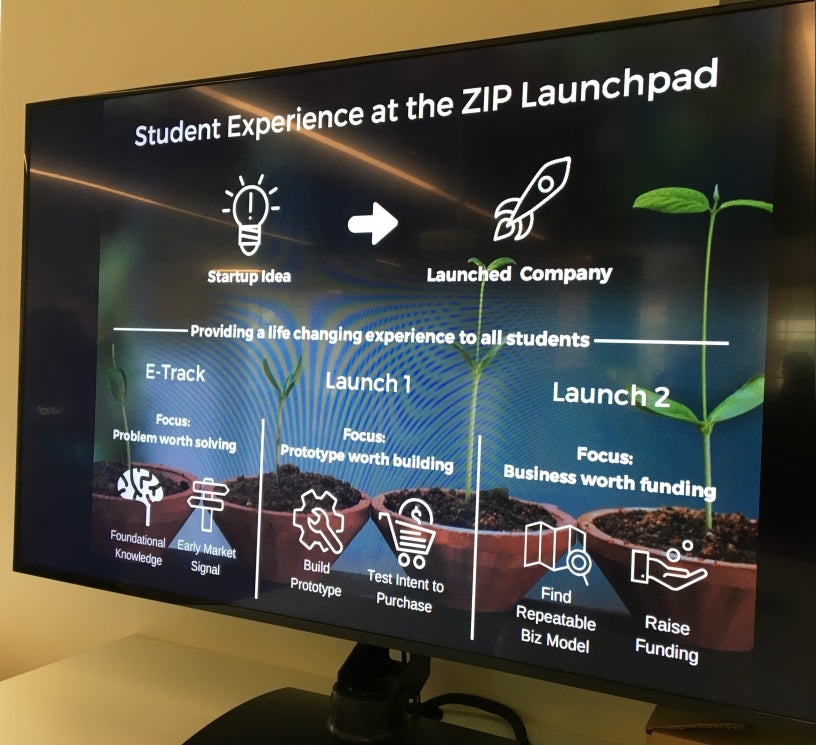 Zahn Innovation Platform Launchpad (SDSU) website
This incubator and entrepreneurial community assists San Diego State University's innovators and aspiring entrepreneurs in launching viable startups. It is located in Engineering & Indisciplinary Studies Complex (EISC), a state-of-the-art, $90 million facility that opened in January 2018 as a center for the university's most promising research. The ZIP Launchpad provides services, training and resources four startups and social enterprises. Resources include pro-bono legal guidance (Mintz Levin), a coworking space fostering collaboration, a protyping lab (H.G. Fenton Company Idea Lab), mentorship from local executives and access to investors and working capital grants. 
Students can apply to the ZIP Launchpad to develop their own idea or team up with students from a variety of disciplines to further an idea. 
---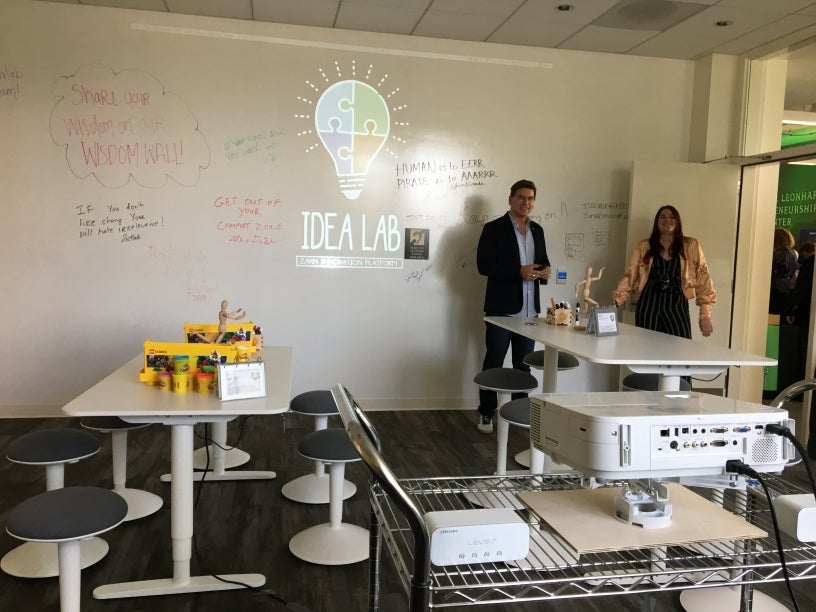 Idea Lab
This is where aspiring entrepreneurs can develop their ideas, answering key foundational questions, such as "Do I have a problem worth of solving?"; "Is my idea sensible?"; and "Do I have a prototype worth building?" Members work with consultants to research and focus their projects in preparation for the E-Track.
---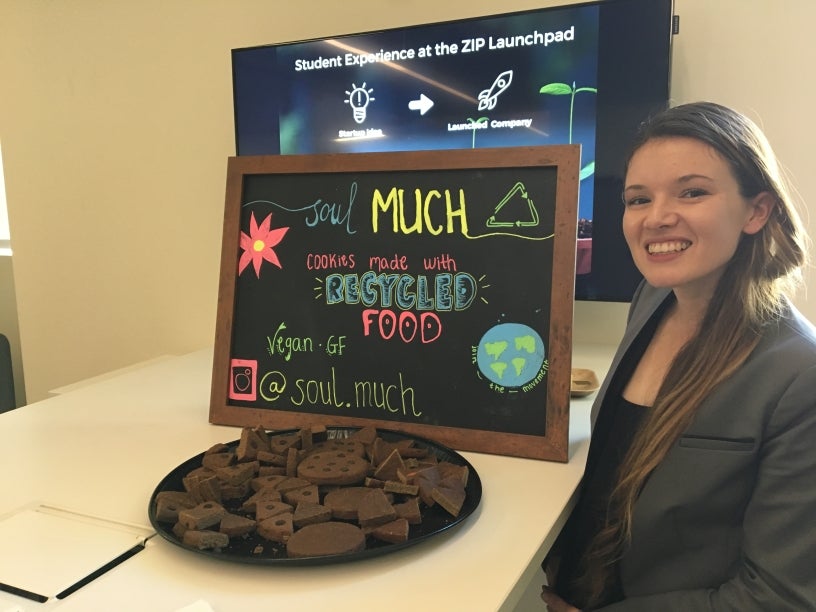 E-Track (Experience Track)
One of three ZIP Launchpad tracks, this stage has members learn through an Entrepreneurial Boot Camp and take a rigorous, 10-week series of workshops on lean startup methodology. Members research their intended markets and potential competitors, complements or substitutes. They work toward clearly identifying the value proposition of their products and services. Developing this knowledge base will be essential to their success.
There were 125 applications for 20 E-Track spots in 2017. Kristian Krugman (left) shows off SoulMUCH, gluten-free and vegan cookies and bars made from upcycled leftover quinoa, brown rice and pulp from juicers. 
---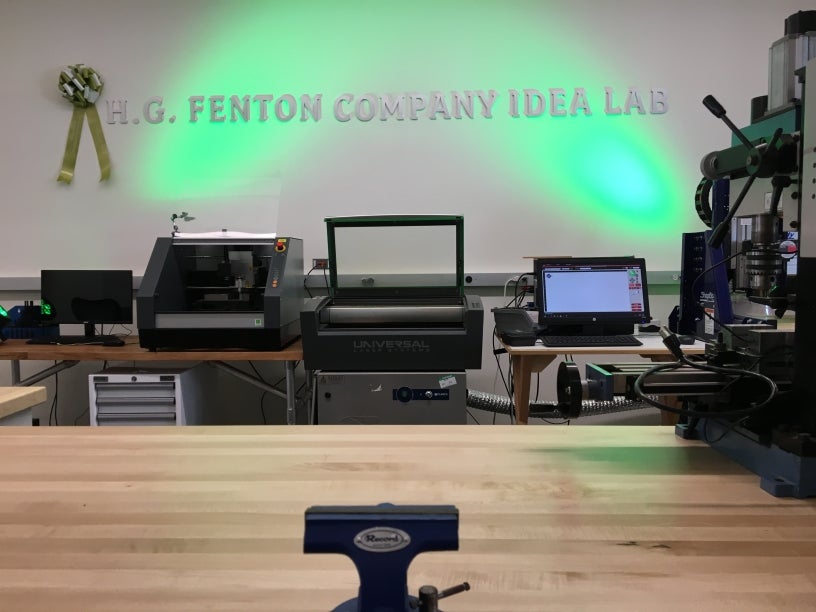 Launch 1 Track
This track's focus is on building a prototype for a product. Members use the state-of-the-art H.G. Fenton Company Idea Lab, which features rapid prototyping equipment and a machine shop "that help get the product made and selling on the market in the fastest amount of time," said lab manager Kyle Kitzmiller, a mechanical engineer.
The lab features 3D printers, laser cutters, 2D cutters, computer-controlled cutting machines and IoT-connected devices. In this track, members also test market interest for their products.
---
Launch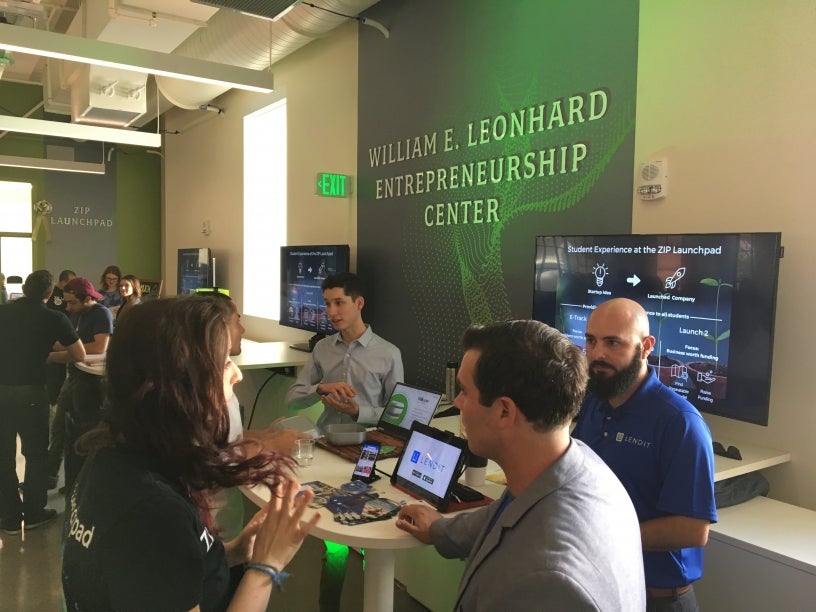 2 Track
This advanced stage pairs entrepreneurs with mentors who can help the members develop sound business models and a plan to raise seed and early-stage funding. This track also involves getting legal guidance regarding patents and intellectual property and expertise in marketing, branding and go-to-market strategies.
---
Going to M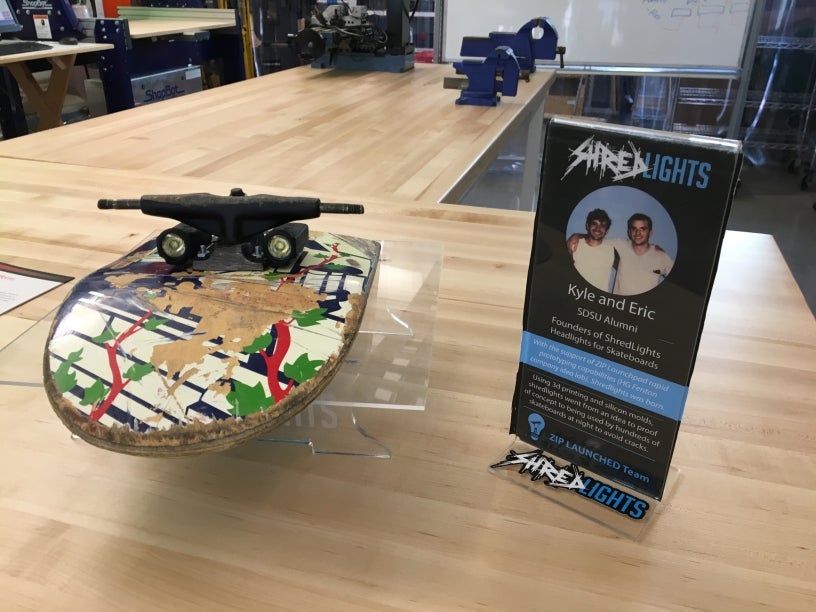 arket
The ZIP Launchpad has launched several products including Bold Brew, a cold-brew coffee; Softchomp, an ouchless infant and toddler toothbrush; CourseKey, a classroom-engagement software; and Shredlights, which makes headlights for skateboards.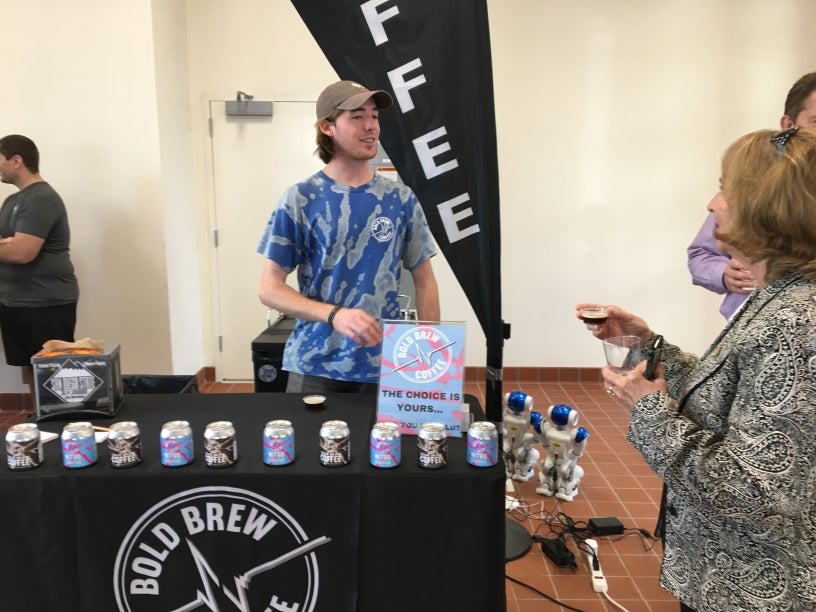 Contact Info
Cathy Pucher
Executive Director