SDPL Recommended Books
Staff Picks 2016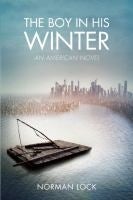 Reviewed by Melissa Martin
Branch Manager, University Community Branch Library
San Diego Union Tribune, December 25, 2016
Norman Lock reimagines the timeless adventure of Huck Finn and Jim on the raft over the course of nearly three hundred years down the Mississippi River. The fantastical journey centers around a forever youthful Huck who stops at various places and points in time along the river. He meets up with an adult Tom Sawyer, observes the Siege of Vicksburg in the Civil War, and tragically loses his companion Jim during a stop in the 1960s. Eventually, Huck steps off the raft into 2005 during Hurricane Katrina and begins a real, and not so idyllic, journey toward adulthood. Huck's reminiscences of his life living as his alter ego are very contemporary and real, but his narration is imbued with the carefree charm and personality which brings the reader back again and again to Huck Finn as the beloved literary character loved and remembered by readers everywhere.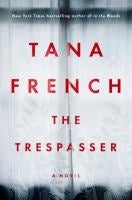 Reviewed by Brenda Wegener
Branch Manager, Carmel Valley Branch Library, San Diego Public Library
San Diego Union Tribune, December 11, 2016
The sixth and arguably the best of French's Irish detective novels featuring the Dublin Murder Squad. Detective Antoinette Conway is still feeling on shaky ground as part of the Murder Squad. It's clear that her male colleagues are not happy to have her. So when a beautiful young blonde is found murdered in her apartment, Antoinette is assigned to the case and soon begins to feel like obstacles are being put in her way from within the department. Everyone wants the case wrapped up quickly but Conway and her partner, Moran begin seeing inconsistencies that no one else will acknowledge. And if this weren't enough, the case begins to look like a detective's worst nightmare—an inside job. A cleverly plotted book that will surprise you right up to the end.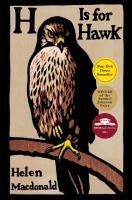 Reviewed by Katherine Wolf
Librarian II, Central Library, San Diego Public Library
San Diego Union Tribune, November 27, 2016
On the surface, this is a memoir about the year that English scholar and falconer Helen Macdonald spent training a hawk after the sudden death of her father, a London photojournalist. Told with a poet's insight and gift for language, Macdonald's personal journey through grief expands to include history, myth, literature, and a fascinating view of the traditionally male sport of falconry. Her story unfolds alongside that of author T.H. White ("The Once and Future King"), who also tried to train a hawk during a difficult period of his life. Macdonald's account will resonate with anyone who has ever been gut-punched by grief or sought solace in nature. A literary exploration of human psychology and animal behavior, "H is for Hawk" is ultimately about the bonds between living beings, whether human or animal.
---
Ray & Joan: The Man Who Made the McDonald's Fortune and the Woman Who Gave It All Away - Lisa Napoli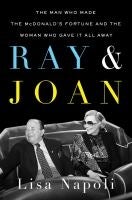 Reviewed by Bobbie Xuereb
Librarian II, Kensington-Normal Heights Branch, San Diego Public Library
San Diego Union Tribune, November 13, 2016
San Diegans know the name Joan Kroc very well. We might see it while driving on University Avenue passing The Salvation Army Kroc Center or visiting the University of San Diego campus for a lecture at the Joan B. Kroc Institute for Peace and Justice or listening to KPBS. But, do we really know about the complicated and intertwined lives that created these landmarks? Journalist Lisa Napoli brings Ray and Joan Kroc to life for the reader. Ray as a man who was powerful in many ways including his influence over his wife, and Joan who left a major philanthropic legacy. Lisa Napoli shows herself as both a storyteller and a journalist as she pulls back the curtain and we meet the man behind McDonald's, and follow the transformation of his wife Joan from "Wretched City," South Dakota to benefactor.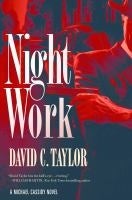 Reviewed by Melissa Martin
Branch Manager, University Community Branch Library, San Diego Public Library
San Diego Union Tribune, October 30, 2016
Taylor's sequel to "Night Life" (2015) opens on the eve of the Cuban Revolution, when Detective Michael Cassidy rescues his former lover and KGB spy Dylan McCue, who is scheduled for execution in a Cuban prison. Upon his return to New York, Cassidy is assigned to the security detail when Fidel Castro visits the city. His life is further complicated by a plot to kill Castro, a murder with ties to Cassidy's family and a liaison with a beautiful woman. Taylor has written a satisfying police procedural with a solid plot and a cast of characters that showcases life in New York City in the late 1950s.
---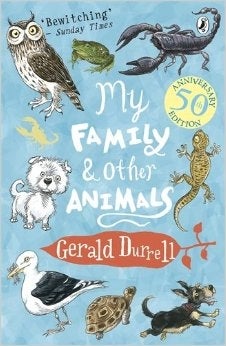 Reviewed by Katherine Wolf
Librarian II, Central Library, San Diego Public Library
San Diego Union Tribune, October 16, 2016
Gerald Durrell's sense of wonder and infectious enthusiasm for nature's diverse creatures, including his eccentric family, make this account of his childhood adventures on the Greek island of Corfu a pleasure to read. Written with dry wit and keen observation, Durrell blends scientific details of native fauna and descriptions of the island's natural beauty with entertaining family anecdotes about their close encounters with local animals and insects. In 1935, ten-year-old Gerry arrived on Corfu with his widowed mother and three older siblings, including brother Larry the novelist (Lawrence Durrell). They stayed five years until WWII forced their return to England. The budding naturalist's boyish compulsion to capture animals and insects for study and companionship grew into an adult passion for wildlife conservation. In 1959, soon after writing this book, he founded his own zoo on the island of Jersey, the Durrell Wildlife Park, exclusively for the care and protection of rare and endangered species.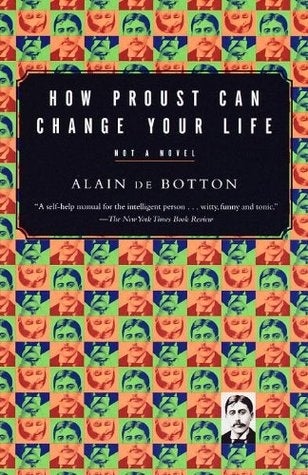 Reviewed by Jennifer Geran
Branch Manager, City Heights/Weingart Library
San Diego Union Tribune, October 2, 2016
A self-help book based on the life of the laziest man in literature, the author presents Proust's lifelong search for beauty and meaning and attempts to answer such questions as: "How to Love Life Today," and, "How to Suffer Successfully."  Entertaining and informative, with side trips into Edwardian era exercises for young girls, a typogram of a Proustian sentence winding around a wineglass 17 times, and a Monty Python reference, this book distils ideas about expanding the details of the story in order to appreciate the moment, finding beauty in everyday objects; also that examining suffering can mitigate pain, that only your unique voice can express truthful emotion, and that unvarnished truth has no place in friendship. De Botton unpacks it all with the fascination and enthusiasm of a favorite college professor; reading the original is not necessary, but he might just make you want to.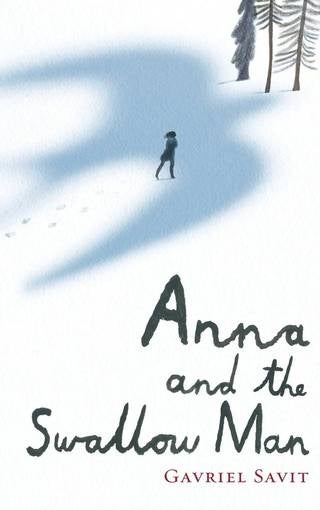 Reviewed by Bobbie Xuereb
Librarian II, Kensington Branch Library
San Diego Union Tribune, September 18, 2016
This is a very unique book! It doesn't fit neatly into any category. Is it young adult or adult? Is it a Holocaust story? Historical fiction? Magic realism? Folklore? Debut author Savit is a masterful storyteller. The story begins in Poland with 7-year-old Anna whose linguistics professor father has been taken away by the Germans for being an intellectual. Anna is left to fend for herself and gravitates towards an odd man who communicates with birds. Additionally, this is a great book for book clubs and teachers as it is ripe for discussion and students will love the tragic nature of the Anna's story and her surrogate father. The bonus is that it can be read and listened to. The audio book narrated by Allan Corduner is mesmerizing. This is a perfect marriage of story and narration. A story that is haunting, beautiful and hopeful.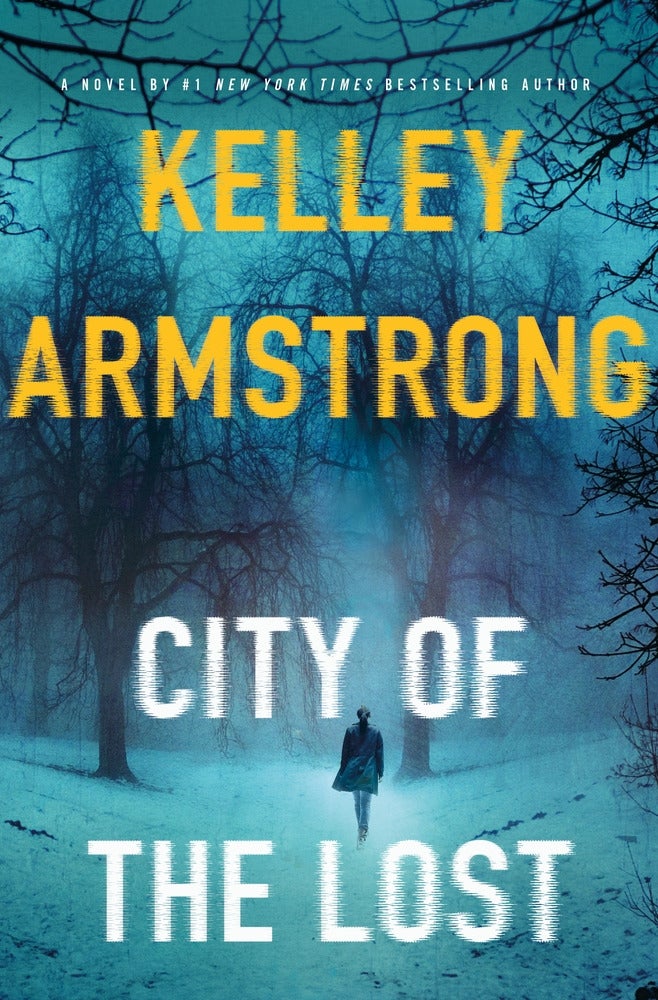 Reviewed by Kristina Garcia
Librarian II, Central Library, San Diego Public Library
San Diego Union Tribune, September 4, 2016
This book is a multi-layered mystery with a bit of horror movie action thrown in as murder creeps into an isolated Yukon Territory village. This village is purposely insulated, however, being populated entirely by people who "need to disappear" from their previous lives for varying degrees of time. Author Armstrong has created a perfect recipe for secrets to abound in the background of each citizen, the unidentified council that controls admission of residents, and in the surrounding wilderness that both shields and threatens their safety. The first secret is unpacked upon meeting our main character, the young but hardened detective, Casey Duncan. A nagging question is introduced: can transgressions ever be excused by their circumstances? As the background stories unravel for various characters, outright lies and true corruption mingle with fallout from human emotion, mental illness, and just plain bad choices. A page-turner full of covert motivations.
---
The Rope Swing: Stories - Jonathan Corcoran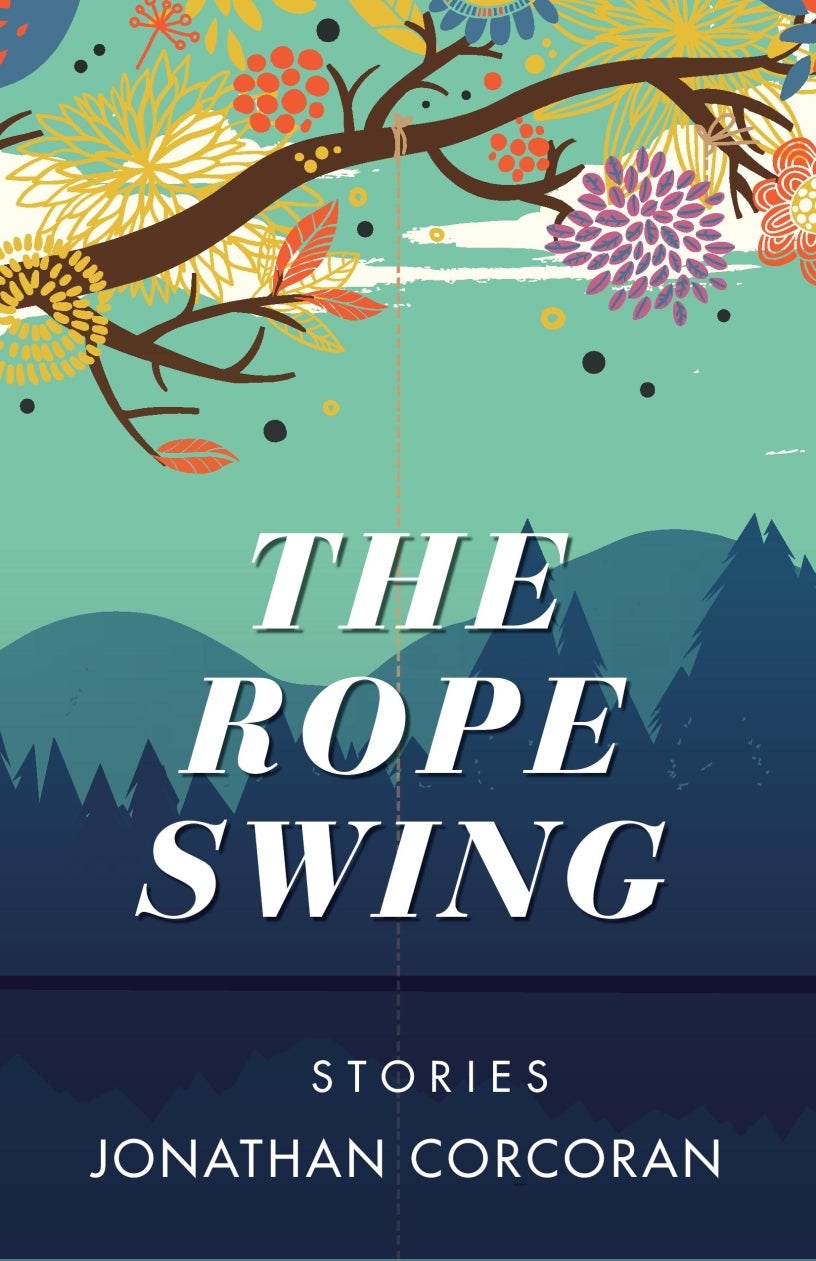 Reviewed by Melissa Martin
Branch Manager, University Community Branch Library
San Diego Union Tribune, August 21, 2016
Corcoran's collection of stories opens in a small unnamed town in Appalachia, at a ceremony honoring the last run of the railroad train connecting to the city, and marking the end of an era. But even as the world grows and changes around them, the town and the residents remain the same. This theme of change flows through each of Corcoran's stories, and as the characters reach milestones in their lives, they are faced with choices which have them reflecting on a past alternating between nostalgia and melancholy. The choice: stay with the known and familiar, no matter how limiting or stifling, or take the risk of moving forward into a new and unfamiliar world beyond their experiences in a small town. Corcoran's descriptions of small town America and its inhabitants – playing in rivers, talking with the neighbors or driving through town at night – will be familiar to many.
---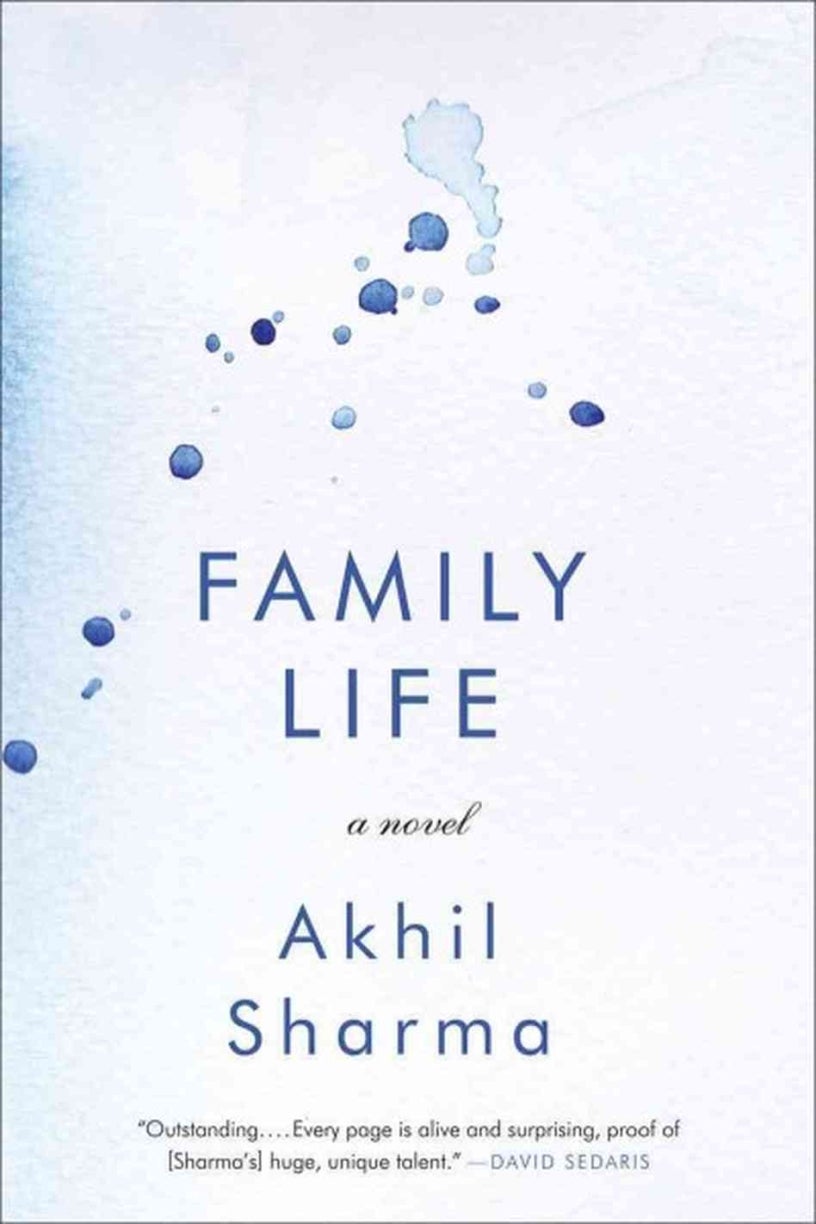 Reviewed by Brenda Wegener
Branch Manager, Carmel Valley Library
San Diego Union Tribune, August 7, 2016
This gorgeously heart-rending novel which won this year's Dublin/IMPAC Literary Award, tells the story of eight year old Ajay, his older brother and parents. It opens as they are trying to immigrate to the United States in the early 1970s as India has fallen under emergency rule. Despite political troubles, their lives are easy there but the father, Mr. Mishra longs for the modernism of the new world. When the family arrives they are delighted with their apartment in Queens complete with an elevator. Ajay's brother, Birju settles in particularly well and when he passes his entrance exams for the Bronx High School of Science, the family is elated. All this changes one afternoon when Birju dives into a swimming pool, hits his head and suffers irreparable brain damage. Related in unsentimental yet moving narration, we see the different ways grief and misfortune affect husbands, wives and children. A deeply touching portrayal.
Branch Manager, Pacific Beach/Taylor Branch Library
San Diego Union Tribune, July 24, 2016
San Diegans used to weathering droughts by reducing the frequency of watering lawns or washing cars will relish this dark look at what could happen if the drought doesn't recede. "The Water Knife" explores a future where Texas has been abandoned and the wealthy live in high-tech Chinese-designed arcologies that efficiently recycle water while the poor drink gratefully from Clearsacs that filter their own urine. Southwestern state officials will use assassins when the courtroom can't protect their rights to what is left of the Colorado River. Bacigalupi seamlessly weaves futuristic elements into a classic hard-boiled crime novel rife with dead bodies, betrayals, and protagonists who stay true to their own moral code while making choices that those with abundant water can afford to condemn.
Branch Manager, Mission Hills Library
San Diego Union Tribune, July 10, 2016
The third mystery novel in a series featuring laidback private investigator and guitar player Rolly Waters, "Desert City Diva" is set in San Diego and the squatter community Slab City in Imperial County. Waters is hired by young club DJ Macy Starr to find a woman who may be her mother, and the main clue is an unusual one-stringed guitar with a photograph on the back. Rolly's investigation turns up a connection to a 20-year-old mass death near an Indian reservation. Although the plot involving a cult obsessed with aliens gets a little weird, the quirky main characters are engaging. The author is a San Diegan and former professional musician, and the local settings and music play prominent roles in the story. It's a fun, quick-paced read.
Librarian II, Central Library, San Diego Public Library
San Diego Union Tribune, June 26, 2016
Fictional memoir based on facts surrounding the lives of pioneering behavioral psychologist, John B. Watson, and his second wife, Rosalie Rayner. Through the lens of hindsight on the nature vs. nurture debate, author Romano-Lax creates a first-person narrative of events as Rosalie might have experienced them. Graduating from Vassar College in 1919, Rosalie goes to work at Johns Hopkins University as a research assistant, where she falls intractably in love with the dynamic and influential John Watson. From this pivotal choice, we see Rosalie navigating her life against the backdrop the 1920's feminist culture in general and Dr. Watson's narcissistic hubris in particular. The book's factual basis makes the characterizations richer and provides avenues for further reading into the history of psychology as well as the lives of those who figured in it. The multiple topic threads would make this an interesting choice for a book group discussion.
Branch Manager, City Heights/Weingart Library
San Diego Union Tribune, June 12, 2016
Dillard's perspective on nature is Zen and existential, macro- and microscopic, scientific fact, poetry. A fighting tomcat sneaks in her window at night and she wakes in the morning, "covered with paw prints in blood; I looked as though I'd been painted with roses." A giant water bug can, "shoot the poisons that dissolve the victim's muscles, bones, and organs…," and suck it all, "reduced to juice," through a single puncture wound in a frog. She contrasts the limitations of her own abilities to see, "A nightmare ganglia…cuts and splices what I do see, editing it for my brain," with the fact that, "the sense impressions of one-celled animals are not edited for the brain," therefore they can see the universe as it is. Mind blown. Also good for geek cocktail party conversation starters and rabbit hole internet sessions. Just try searching for the song of the male mouse.
Librarian II, Central Library, San Diego Public Library
San Diego Union Tribune, May 29, 2016
When the title story of this collection, "The Paper Menagerie," was first published, it hit the science fiction community by storm, sweeping up the Hugo, Nebula, and World Fantasy Awards. It tells of a Chinese mail-order bride and the magical origami animals she creates to connect with her American-born son, alienated and ashamed of his mixed heritage. In Ken Liu's sensitive and brilliant hands, the story goes beyond the immigrant experience to explore universal issues of isolation and identity, love and loss. Some stories are inspired by historical events and bear witness for victims of war and political violence. In "The Literomancer," a Chinese war refugee during the Cold War shares his fortune-telling magic with a young American girl in Hong Kong, who then continues his legacy. The collection demonstrates the full range of Liu's talent for incorporating future technology and past events into stories that show human beings at their vilest and most noble.
Branch Manager, Carmel Valley Library
San Diego Union Tribune, May 15, 2016
This stunning debut novel sheds light on the power of ordinary people to cope with tragedy. On the eve of her daughter's wedding, June Reid's house is filled with loved ones. Her entire family including her boyfriend and ex-husband are staying there in preparation for the wedding. But then a faulty gas stove explodes while June is out for an early morning walk and in a terrible instant everyone she loves is dead. Told from alternating points of view, each person that was involved in the lives of June and her family discloses what they knew about the accident and what steps they take to move on while June takes off for the West Coast leaving no word.
Librarian IV, Scripps Miramar Ranch Library
San Diego Union Tribune, May 1, 2016
The Possessed is a memoir, but instead of memories relayed from the past, its memories of a passion still very much alive in the present moment. Batuman depicts her younger self at a something of an existential crossroads, and for the slimmest of reasons, she goes to graduate school to study Russian literature. What follows is at turns moving, hilarious and heartfelt. From tales of Tolstoy, Dosteoevsky and company in between travels to Uzbekistan, and meeting like-minded lovers of literature in the states and across the globe, The Possessed is not just for eccentrics who love Russian novels (full disclosure, I count myself as one!). The book reads more like a love letter to passion itself, passion as in obsession, but more importantly passion as a life's overall direction and compass. You may end up feeling possessed yourself after reading this one!
Branch Manager, City Heights/Weingart Library
San Diego Union Tribune, April 17, 2016
Flanagan offers her selection of well-chosen items in a slightly curmudgeonly, tongue-in-cheek fashion. For example, linen bedsheets are worth the investment, after all, it was the wrapping of choice for mummies and, "ancient Egyptians expected it to last well into the afterlife." Regarding trash in places where "recycling is a municipal art form," the author accuses residents of creating artisanal garbage. "Residents of those sensitive places don't really trash their trash. Mindfully, they rinse their bottles…and bow tie their newspapers." Interesting history and little known facts are sprinkled throughout. Making a case for thin, but absorbent waffle textured towels, the author blames the popularity of the 66 inch bath sheet, an "absurdly heavy, double-sided carpet woven with…the densest possible nap of loops," on the "1980's era of excess and shoulder pads." Pick this up for the sly writing style, but keep pen and paper handy for a shopping list.
Branch Manager, Carmel Valley Branch Library
San Diego Union Tribune, April 3, 2016
A biographical novel by one of Hungary's preeminent authors. The main character is a writer whose work has only recently begun to be appreciated due to a new political climate in Hungary. She and her professor husband have moved into a large apartment and are in need of a housekeeper. Magda hears about a woman in the town named Emerence whom she contacts about the job. But instead of interviewing Emerence, it is made clear that Emerence must decide whether to accept Magda and her husband. Finally she agrees to work for them though relations between them are exceedingly formal. Emerence wears a headscarf and in other ways completely shields her private life as well as her past. No one is ever allowed past the front door of her cottage. When Emerence falls ill, she and Magda engage in a psychological battle of wills that tests their loyalty and affection.
Branch Manager, City Heights/Weingart Library
San Diego Union Tribune, March 20, 2016
Why? Told through a (Nick and Nora Charles-like) gin soaked, but highly functioning lens, these mostly true, mostly crime and law enforcement stories from the thirties, forties, and fifties are presented with a precision of detail and adroit contextualizing metaphor that is as entertaining as it is informative. Whether he is explaining the concept of money (counterfeit money was invented after money, but only by a few minutes) or the reasons why it is obvious that a bookkeeper was never actually trusted by his employer (bonds for employees are similar to a series of wagers against the house), no matter what the papers say after said model employee is caught embezzling, you come away with an authentic understanding of why things happen the way they do and how ridiculous it all is.
Branch Manager, Mission Hills Branch Library
San Diego Union Tribune, March 6, 2016
Although this biography of the Russian composer Dmitri Shostakovich is aimed at young adults, adults who are interested in classical music or Soviet history will also enjoy it. With over 50 pages of source notes, it provides a well-researched portrait of the hardships and perils that Russians faced during his lifetime (1906-1975). After a Shostakovich opera was denounced as "a mess instead of music" in the newspaper Pravda, he lived in fear that he would be imprisoned or shot, as were many of his compatriots. During World War II, he was in Leningrad for much of the catastrophic period that the city was under siege by German forces. The symphony that he composed at this time became a source of hope and national pride and earned acclaim around the world.
Supervising Librarian, Central Library
San Diego Union Tribune, February 21, 2016
Exploring the raw and intimate adventure that is motherhood, this collection of essays thoughtfully curated by the editors of Salon.com is as poignant and honest today as it was when originally published nearly two decades ago. At the intersection of feminism and parenting we find ourselves engulfed in stories that shed light on everything from the daily caffeine fueled struggles of a single mom to coping with the death of a child. Interspersed throughout are nuggets of humor like Ann Lamott's treatise on dealing with her own temper in the face of unrelenting offspring or Susie Bright's ode to self-love and sensuality post-baby. Timeless and relatable, these true stories of intelligent women navigating the ups and downs of motherhood are ultimately a celebration of womankind.
Branch Manager, Scripps Miramar Ranch Library
San Diego Union Tribune, February 7, 2016
If the writing of a book and a book itself can be deemed 'brave', then certainly a recent title I would esteem with such praise would be Åsne Seierstad's One of Us: The Story of Anders Breivik and the Massacre in Norway. In 2011, Breivik murdered 77 people, targeting primarily politically liberal teenagers at a summer camp. Without flinching, Seierstad charts Breivik's descent into rightwing extremism, the lives of his victims, and the larger questions posed by mass shootings as they occur in psychological as well as social contexts. While readers in the U.S. will undoubtedly notice the prose is in the translator's hands (Sarah Death), Seierstad's moral compass, storytelling ability and humanistic inquiry shines through, and never bogs down into sensationalism or cheap sentimentality.
Librarian II, Central Library, San Diego Public Library
San Diego Union Tribune, January 24, 2016
A literary thriller that is perfect for readers missing the layered intrigue and atmospheric streets of Barcelona in "The Shadow of the Wind" by Carlos Ruiz Zafón, which was the 2015 selection for the One Book One San Diego reading program. Similarly, this debut collaboration between Barcelona-born author Rosa Ribas and Frankfurt philology professor Sabine Hofmann (writing together as Sara Molina) revisits fascist Spain in the 1950s. However, their story focuses on the women of Barcelona. Young newspaper reporter Ana and her older cousin Beatriz, an outcast linguistics scholar, risk their lives to uncover the truth about the murder of a widowed socialite. Both single women are hard-pressed to survive the brutal Franco regime while avoiding police scrutiny, due to Beatriz's subversive writings and Ana's blacklisted journalist father. This vivid tale of Barcelona society, politics, crime, and literature, including a pivotal scene in the National Library of Catalonia, entertains on many levels.
Branch Manager, Carmel Valley Library
San Diego Union Tribune, January 10, 2016
In this slim volume beautifully illustrated by Yuko Shimizu, Cunningham transforms eleven classic fairy tales. Some are given a modern retelling and others are turned into something wholly different. The title story, "A Wild Swan" is based on the Hans Christian Anderson story. Cunningham conceives of several new twists to the familiar tale making it more human yet tinged with magic. A more haunting story is "Little Man" which is a variation on "Rumpelstiltskin". The story opens not with the greedy miller and his daughter but with a gnome-like creature whose sole desire in life is for a child. His initial offers to the girl to spin her straw into gold carry no ulterior motive but as he helps her night after night the idea dawns that this could be a way for him to obtain a child.