Pure Water Day Open House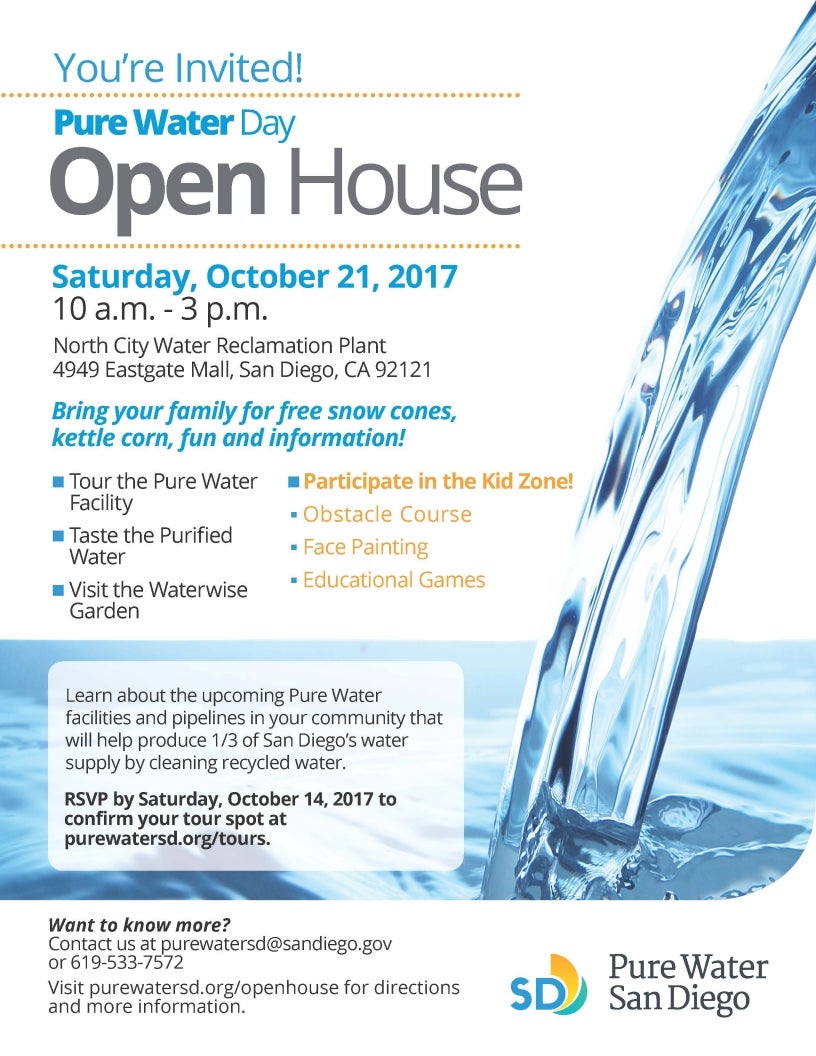 You're invited to the second annual Pure Water Day Open House, where you can tour the demonstration Pure Water Facility. Best of all, you can taste the purified water that will be coming to San Diego starting in 2021! 
Bring the family and enjoy free snow cones, kettle corn, and fun educational youth activities! Take a free guided tour of the Waterwise Garden and learn about new innovative solutions for drought tolerant landscaping. Meet project managers and learn about the various Pure Water facilities and pipelines the City will begin constructing next year.
Click here to view the full event flier. 
Click

here for driving directions to the event.
RSVP here by Saturday, October 14 to confirm your tour spot. Registration is recommended but not required.
Puede obtener información sobre este evento en español 

aquí. Registrase para el tour de las instalaciones de demostración de Pure wáter que se ofrecerá en Español aquí.