Adams Recreation Center
Register or view available classes
Ward Canyon Neighborhood Park
Saturday, June 23rd, 2018:  Guardians of the Galaxy (PG13)
Saturday, July 28th, 2018:  Coco (PG)
Saturday, September 15th, 2018:  Ferris Bueller's Day Off (PG13+)
*Arrive early to get a good seat. Movies start at dusk
SUMMER LUNCH PROGRAM
June 18th to August 17th, 2018 from 12:30 to 1:30pm
Monday through Friday
12:30 to 1:30pm
*Free lunch & snack for children under the age of 18
(Partnered with the San Diego Unified School District)
SUMMER BBQ EVENT
Thursday, July 26th, 2018
12:00pm to 2:00pm
12:30 to 1:30pm
*Free lunch & snack for children under the age of 18
 (Partnered with the San Diego Unified School District)
PARENTS NIGHT OUT
3rd Friday of Each Month
5:00 to 7:30 p.m.
Ages 5 to 12
Cost: $5.00 per child
Registration Codes:
    Friday, June 15th, 2018: 51731
    Friday, July 20th, 2018: 51732
    Friday, August 17th, 2018: 51733
ZUMBA CLASS
Registration Code: 51736
Mondays and Wednesdays
Except the 1st Wednesday of each month
6:30pm to 7:30pm
All Ages
Free
ARTS & CRAFTS
Registration Code: 51729
Tuesdays
4:30pm to 5:30pm
Ages 5 to 17
Free
ADULT WALKING GROUP
Registration Code: 51735
Tuesdays
9:00am to 10:00 am
Ages 17 and Up
Free
MAD SCIENCE and DIY
Registration Code: 52315
Wednesdays
1:30pm to 2:30pm
Ages 6 to 17
Free
COOKING  CLASS
Registration Code: 51730
Thursday
4:30pm to 5:30pm
Ages 8 to 17
Free
ADULT PILATES
Registration Code: 51727
Thursdays
5:30pm to 6:30pm
Ages 18 and Up
Free
PLAY PS4
Registration Code: 51734
Wednesdays 1:00pm to 5:00pm
Fridays 3:30 to 7:00pm
Ages 8 to 17
Free
ADULT YOGA
Registration Code: 51728
Saturdays
9:30 to 11:00 am
Ages 18 and Up
Free
YOUTH BASEBALL
Season Dates: June 11th – August 25th
Cost: $20.00 per player
Registration Code:
   Ages 5 to 8 years old:  52335
   Ages 8 to 10 years old: 52336
   Ages 10 to 12 years old: 52337
*Register through June 22nd, 2018
(Practice and game schedules will vary)
---
Current Special Events and Activities
Fun for one, Fun for all! Check out your local recreation center's program guide for more details.
BookNook
The BookNook program is a "take a book, leave a book" gathering place at your favorite recreation center. Share your favorite literature and stories with others.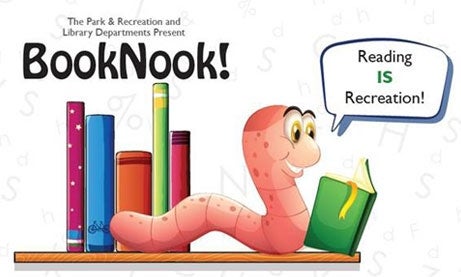 ---
History of the Center
The Adams Recreation Center property was acquired in 1961 and the facility was built in 1987.
---
Directions and Bus Route
From Interstate 15 take the Adams Avenue exit and proceed to Adams Avenue. Turn left. The recreation center is on the left, on the corner of Adams Avenue and 35th Street.
The center is accessible by bus via 

SDMTS Route 11.