Adams Recreation Center
Register or view available classes
COOKING & BAKING CLASS
Thursdays 4:30pm – 5:30pm
Ages 8 – 17
FREE
 
Registration Code: 44545
ARTS & CRAFTS
Tuesdays 4:30pm – 5:30pm
Ages 5 – 17
FREE                                                         
Registration Code: 44544
HOMEWORK CLUB
Tuesday & Thursdays 3:30 – 4:30 pm
All ages
FREE
 
Registration Code: 44549
PLAY PS4
Fridays 3:30 – 7:00pm
Ages 8 – 17
FREE
 
Registration Code:  44547
SPA NIGHT AT ADAMS
Mondays 4:30pm – 5:30pm
Ages 6 – 17
FREE
Registration Code: 44548
PAINT DAY
Wednesdays 4:30pm – 5:30pm
Ages 5 – 17
FREE
Registration Code: 44550
VIDEO ZUMBA
Mondays 6:00pm – 7:00pm
All Ages
FREE
Registration Code: 44551
YOGA CLASS
Saturdays 9:30 – 11:00 am
Ages 18 & Up
FREE
 
Registration Code:  44546
YOUTH CHEER
Wednesdays 1:30 – 3:00pm
Ages 8 – 12
Cost: $20.00
Registration Code: 44552
YOUTH FLAG FOOTBALL
Season Dates:
September 1st – November 30th
Practice and game schedules will vary
Cost: $20.00 per player
Registration Codes:
5 – 8 years old: 44558
8–10 years old: 44557
10–12 years old: 44553
FRIDAY THE 13TH HALLOWEEN CARNIVAL
October 13th, 2017
5pm - 7pm
FREE
All Ages
Current Special Events and Activities
Fun for one, Fun for all! Check out your local recreation center's program guide for more details.
BookNook
The BookNook program is a "take a book, leave a book" gathering place at your favorite recreation center. Share your favorite literature and stories with others.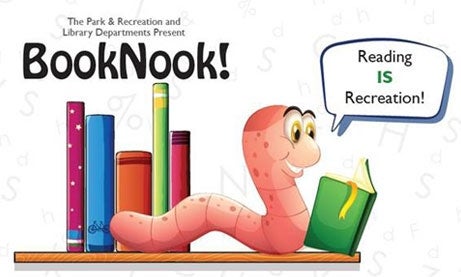 ---
History of the Center
The Adams Recreation Center property was acquired in 1961 and the facility was built in 1987.
---
Directions and Bus Route
From Interstate 15 take the Adams Avenue exit and proceed to Adams Avenue. Turn left. The recreation center is on the left, on the corner of Adams Avenue and 35th Street.
The center is accessible by bus via 

SDMTS Route 11.