Southcrest Recreation Center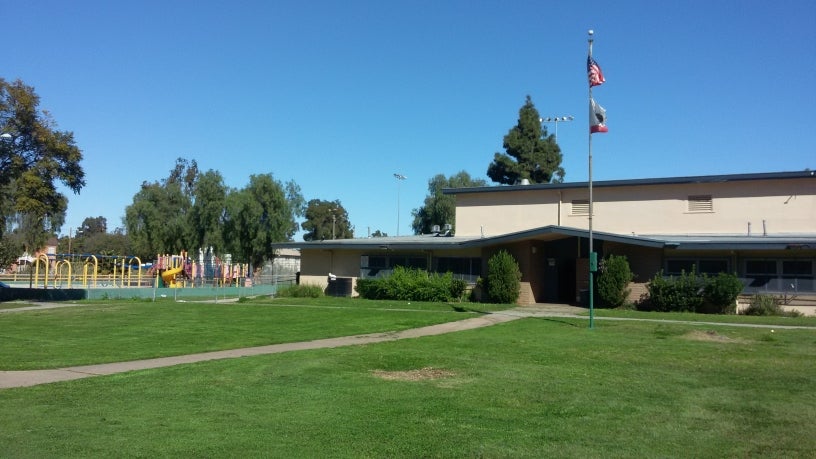 Current Programs and Activities
Register or view available classes
Southcrest's HALLOWEEN CARNIVAL and HAUNTED HALLWAY are coming back to the Recreation Center this October!
From 5:30-8:30pm on Thursday, October 26th Southcrest will be hosting a FREE Halloween Carnival with fun games, activities, candy, and more! We will also be hosting a Haunted Hallway for those who dare to enter… Make sure to wear your costume! Call (619)527-3413 for more information!
NOW REGISTERING FOR FALL PROGRAMS!
Fall Flag Football
Age divisions 10u, 12u, 14/16u co-ed & 13-16 all girls powderpuff football returns to Southcrest!
The youth flag football program is designed to develop and enhance players' fundamental skills on passing, catching and defensive ability in a friendly and team oriented environment. The program is for children ages 8 to 15 years old, and teams are divided into age divisions. Qualified teams will get a chance to participate in the City Wide tournament hosted by the S.P.O.R.T.S. Committee at the end of the season.
$10 registration fee + $2 transaction fee for 3 month season
Cheer Squad
Join Southcrest cheer for a fun fall season as they learn new cheers and dances in a friendly, social environment. Cheer team will cheer at games for local Southcrest flag football teams.
$8 registration fee + $2 transaction fee for 3 month Fall Session
Youth Boxing 7-10 years
Youth Boxing 11+ years
This staff instructed class will introduce youth to the art of boxing, proper stances, and technique.
$10 registration fee + $2 transaction fee for 3 month Fall Session
*
NEW Mixed Martial Arts - MMA
Students will learn basic stances, foot maneuvers, hand strikes, kicks, takedowns, wrestling positions and defensive maneuvers. Students will learn more advanced techniques of boxing, kick-boxing, wrestling, or ju-jitsu depending on what student is interested in. Classes consist of high physical endurance and strength training as well as lots of partner work for the best results in learning skills. Ages 8-16 years.
$10 registration fee per month, $2 transaction
Drop-In Futsal
Every Wednesday night staff will facilitate fun indoor soccer games!
Ages 13+
FREE!
Southcrest Teen Center
Tutoring, tournaments, field trips and monthly special events!
Tuesday thru Friday
Time: 3:00 to 7:00 p.m.
Ages: 12 to 17 years
Cost: Free
Weight Room
Open 7 days a week during recreation center hours.
Ages: 16 years and up
$10 per month
Ceramics Class
Tuesdays
Time: 3:30 to 5:00 p.m.
Ages: 5 to 14 years
Cost: Free
Movie in the Park is coming to Southcrest Recreation Center this Fall, check back for updated information.
Southcrest Recreation Center offers a variety of recreation programming and more is on the way! Check out our Fall Summer Program Guide

here.
For more information please call (619) 527-3417.
Fun for one, fun for all! Check out your local Recreation Center's program guide for more details.
BookNook
The BookNook program is a "take a book, leave a book" gathering place at your favorite recreation center. Share your favorite literature and stories with others.