Watershed Sign Program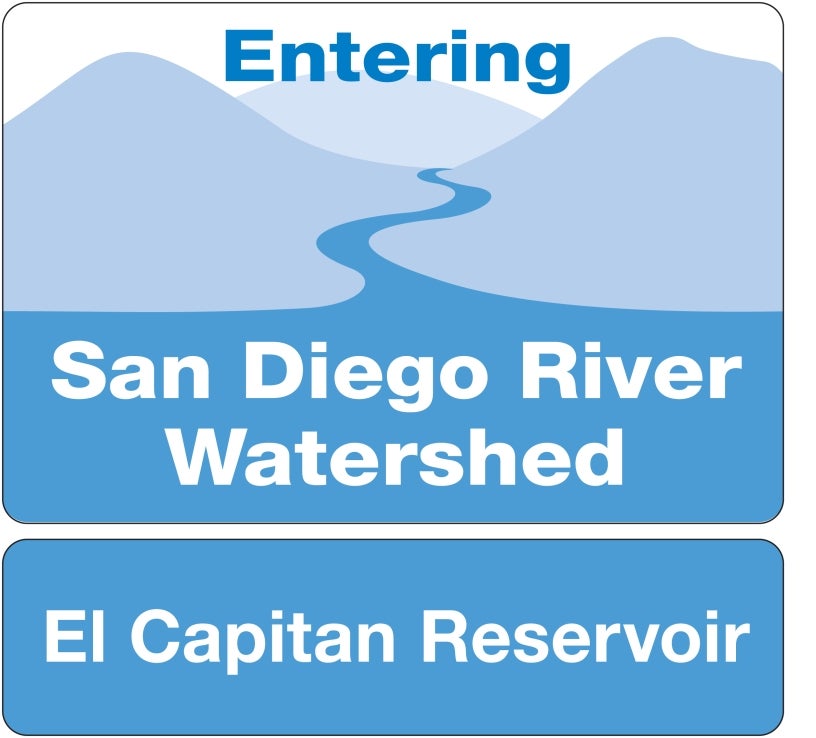 The City of San Diego Public Utilities Department launched a Watershed Sign Program to increase public awareness of San Diego's watersheds and encourage environmental stewardship by our community members. This program included the placement of several new signs informing motorists that they are entering a watershed where a drinking water reservoir is located. These reservoirs are part of the City's water supply infrastructure, supplying drinking water to 1.5 million people in the City of San Diego and neighboring cities and communities.
The signs are currently located at:
Interstate 8, near Dunbar Lane and East Victoria Drive
State Route 67, near Scripps Poway Parkway
Interstate 15, near Auto Parkway and Camino Del Norte
More signs may be added in the future.
In 2006, the California Department of Transportation's (Caltrans) Traffic Control Devices Committee unanimously approved San Diego's pilot program in the San Diego district. The Metropolitan Water District of Southern California and the San Diego County Water Authority awarded funding to assist with the production, installation and a public awareness campaign for these signs.
The City's sign has since been adopted by Caltrans to be used by other jurisdictions throughout the state.