Water Quality Reports
A Message from the Director
We at the City of San Diego Public Utilities Department are pleased to present you with the Annual Drinking Water Quality Report for 2013, also known as the Consumer Confidence Report. The U.S. EnvironmentalProtection Agency and the California Department of Public Health requirethat all water agencies produce an annual report on the previous yearinforming customers about the quality of their drinking water.
The City of San Diego's Annual Drinking Water Quality Report includesdetails about where your water comes from, what it contains, and how itcompares to state standards. In 2013, as in years past, your tap water metall state and federal drinking water health standards (primary standardsfor treating and monitoring water). The City of San Diego Public UtilitiesDepartment vigilantly safeguards our water supplies and once again,we are proud to report that our system has never violated a maximumcontaminant level or any other water quality standard. This report is asnapshot of last year's water quality.
In this report, you will also read about our water treatment process,our ongoing efforts to diversify our water supply, water conservationresources and our wise use of ratepayer dollars to manage operationsand deliver services.
We work hard to provide you with safe, reliable, cost-effective waterand outstanding customer service in an environmentally sensitive manner.We are also committed to continually improving our services and operations.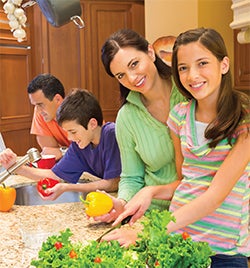 Our core commitments to you are:
Quality: We surpass quality and safety standards.
Value : We operate and invest wisely.
Reliability: We consistently provide dependable services.
Customer Service: We are responsive, professional and courteous.
If you have any questions about this report, or water quality in the City of San Diego, please contact our Water Quality Lab at (619) 668-3232 or e-mail us at [email protected].
Sincerely,
Halla Razak
Director of Public Utilities