Employment Opportunities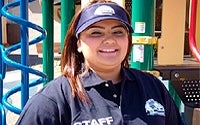 The City of San Diego Park & Recreation Department offers both full-time and part-time positions in recreation and aquatics. In addition the information below, you should also visit the City of San Diego Employment Opportunities page.
Team Players Wanted at Your Local Recreation Centers and Pools!
Recreation
GET IN THE GAME! Be a Team Player at your local Recreation Center - We are looking periodically for talented, dedicated and professional staff members to work at one of over 50 Recreation Centers located throughout the City of San Diego.
Recreation Leader I
Recreation Leader II
Recreation Leader II (Dance Instructor)
Recreation Leader II (Therapeutic Recreation)
Recreation Specialist
Recreation Specialist (Therapeutic Recreation)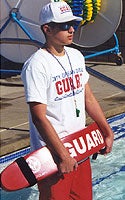 Aquatics
Pool Guard I

Pool Guard II

Swimming Pool Manager I

Swimming Pool Manager II

Swimming Pool Manager III

For information on becoming a City of San Diego Fire-Rescue Lifeguard, view the Lifeguard Employment Opportunities web page.