Philanthropic Opportunities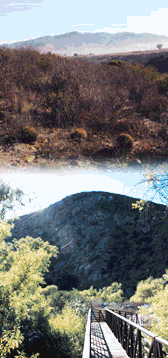 "My City - My Commitment"
From parks to our lakes, rivers and beaches, from art and culture to shelter and sustenance for those who are facing challenging life circumstances, from libraries to programs that enrich and protect our children, philanthropy has been an essential part of San Diego's character. Philanthropy has long been a core value in San Diego, helping to nurture the City's growth into one of the nation's largest and most beautiful cities.
For direct assistance with your donation, please call the City's Office of Corporate Partnerships and Development at 619-533-3837.
Department/Program
Contact Information
Commission for Arts and Culture
Linda Sokol
619-236-6800
1200 Third Ave., Suite 924
San Diego, CA 92101


[email protected]

Community Forest Advisory Board - Community Forest Initiative
Lesley Henegar
858-531-8685


[email protected]


Community Forest Advisory Board
Department of Information Technology (IT)
Web Services Team
1200 Third Ave., Suite 800
San Diego, CA 92101


[email protected]

Development Services Department
1222 First Ave., MS 301
San Diego, CA 92101-4101
619-446-5000
Public Works Department - Architectural Design and Contracts Division
Emily Perrone
619-533-5361
1010 Second Ave., Suite 1400
San Diego, CA 92101


[email protected]

Environmental Services Department
Rochelle Monroe
858-573-1298
9601 Ridgehaven Court, Suite 210
San Diego, CA 92123


[email protected]

Street Division - Transportation & Storm Water Department
619-527-3145
2781 Caminito Chollas
San Diego, CA 92105
Park & Recreation Department
Meredith Dawson
619-525-8217
202 C St., MS 37C
San Diego, CA 92101


[email protected]

Planning Department - Multiple Species Conservation Program
Jeanne Krosch
619-236-6545
202 C St., Suite 500
San Diego, CA 92101


[email protected]

Real Estate Assets Department
1200 Third Ave., Suite 1700
San Diego, CA 92101
David Sandoval, Deputy Director
619-236-5548


[email protected]

San Diego Fire-Rescue Department
619-236-7002 (office)
1200 Third Ave., Suite 1700
San Diego, CA 92101
San Diego Fire Rescue Foundation
Wendy Robinson
619-410-4742
P.O. Box 235837
Encinitas, CA 92023-5837


[email protected]

San Diego Housing Commission
Ralene Friend
619-578-7451


[email protected]

San Diego Police Department
Patrick Drummy
619-531-2396
1401 Broadway
San Diego 92101


[email protected]

San Diego Police Foundation
Wenda Alvarez
858-453-5060
8910 University Center Lane, Suite 455
San Diego, CA 92122


[email protected]

San Diego Public Library
619-236-5861
330 Park Blvd.
San Diego, CA 92101


[email protected]

San Diego Public Library Foundation
619-238-6638
330 Park Blvd.
San Diego, CA 92101


[email protected]

Public Utilities Department - Reservoirs & Recreation Program
Carmel Wong
858-614-5755
9192 Topaz Way
San Diego, CA 92123


[email protected]