Fire Pit Program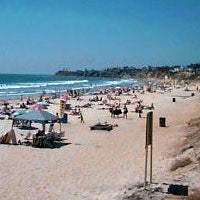 The Fire Pit Program is fully funded through June 2013!
Due to the City's first budget surplus in decades, San Diego is able to provide the $120,500 needed annually for upkeep on the fire pits for the first time since 2009. The surplus is the result of savings achieved through both reforms like managed competition and an increase in tax revenues.
For the past three and a half years, the community has generously pulled together to help keep the fire pits ablaze. The San Diego Foundation, La Jolla Foundation and the San Diego Convention and Visitor's Bureau have all provided funding, as have the offices of City Council President Pro Tem Kevin Faulconer and City Councilmember Sherri Lightner.