Department of Information Technology (IT)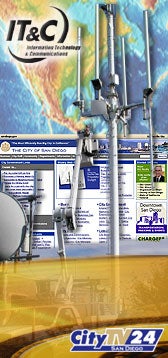 Our Mission
Supporting the City's commitment to delivering the highest level of service to the public, the Department of IT is responsible for assuring the availability, performance and maintenance of Citywide information services and technologies. To achieve this goal, the Department develops strategies, initiates policies and establishes procedures for citywide IT initiatives.
Charitable Partnering Opportunities
As a core service group of the Department of IT, the Web Team is responsible for maintaining the City's website as an advanced electronic information resource for the community. Providing access to valuable information and City services, the City's website is annually accessed by 14,800,000 citizens and visitors.
Currently, use of the City's website is based on English language competency. The Web Team is eager to expand the website's valuable communications capabilities and its audience by providing all of the content in Spanish.
Full Website Translation Sponsorship: $300,000
Partial Translation of Key Services Pages: $50,000