Park & Recreation Department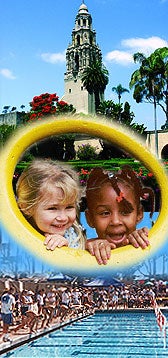 Offering people of all ages, abilities and income levels a variety of opportunities in recreation and leisure every day of the year, San Diego's Park & Recreation Department provides services that play a key role in the quality of life for the community. The City's nationally respected park system serves millions of San Diego residents and visitors, enhancing lives through high quality facilities and programs. The City parks system encompasses nearly 37,000 acres of developed and undeveloped park land, including:
The renowned Balboa, Mission Bay and Mission Trails Regional parks
Three golf complexes, including award-winning Torrey Pines, the site of the 2008 U.S. Open
51 recreation centers
Therapeutic recreation services offering programs for persons with physical, mental and emotional challenges
25 miles of oceans and bay beaches
13 pools offering aquatic safety and fun swim programs
Mount Hope Cemetery
More than 100 "joint-use" facilities with local school districts providing additional recreational opportunities
Charitable Partnering Opportunities
Providing safe, developmental opportunities in a supervised setting that is stimulating and constructive.
A popular addition to the existing City parks system providing facilities for youth in one of the nation's fastest growing sports.
Areas jointly used by schools and the community to maximize park land for the entire community in which the area is located.