How Are Community Planning Groups Formed?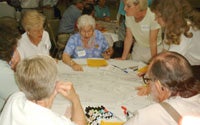 Most communities currently have a Community Planning Group
Community Planning Groups already exist for most communities within the City of San Diego. The Planning Department works with group members interested in forming a Community Planning Group where none currently exists. Together, staff and group members prepare an initial group roster as well as group bylaws in conformance with City policies. A hearing before the City Council is then scheduled for final approval and recognition of the new group.