How to Join SDPD
A career in a community oriented law enforcement agency can be yours if you want a job that offers: challenge, excitement, variety, teamwork and job satisfaction, opportunities for special assignments and career development, opportunities for rapid promotion, college credit for academy training, a flexible, cafeteria style benefit package including health and dental coverage and tax deferred savings plans, and an excellent retirement program.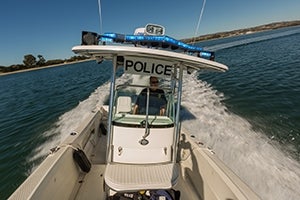 The City has implemented a new application and testing process that streamlines the Police Applicant process. The initial step in applying for a position with the San Diego Police Department is to take the written test, which is administered by the City of San Diego's Personnel Department. To obtain a test date, go to the Personnel Department's Open Job Opportunities and fill out an online application (requires registration) for Police Recruit, Police Officer I, or Police Officer II. If you meet the minimum requirements and your online application is approved, you will be notified and given instruction on how to sign up for an available test date. The application approval process takes approximately three weeks. Refer to the

First Time User Guide  for assistance with online job applications.
Hiring Process
APPLY NOW
Police Recruit  – Entry level, no law enforcement experience required
Police Officer I – CA POST Certified academy graduate OR less than two years of patrol experience
Police Officer II – Two or more years of patrol experience