On View: Art and Culture Exhibitions
---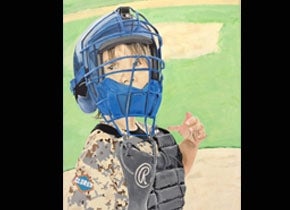 Credit: J. Amaro
Sept. 1 - Nov.  1, 2017
Paintings by local artist Jesse Amaro.
---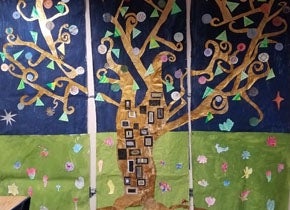 Credit: Innovations Academy
A Midsummer Night's Dream
Sept. 1 - Oct. 31, 2017
Inspired by Gustaf Klimt's "Tree of Life," students at Innovations Academy in Scripps Ranch created this backdrop for their production of "A Midsummer Night's Dream".
---
Central Library, Art Gallery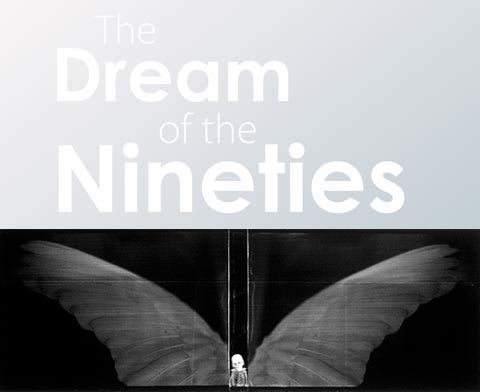 The Dream of the Nineties
Sept. 23 - Dec. 31, 2017
Featuring the work of San Diego photographers at the end of the 20th century, when these artists were keenly aware of the emergence of digital media.  They explored the boundaries of expression at the end of an analog era -- a time when hands-on processes and hours in the darkroom marked an artist's output. 
---
Central Library, Popular Library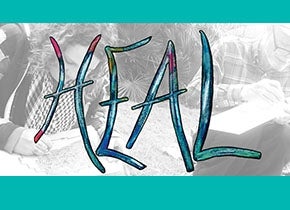 HEAL with HeART
Sept. 12 - Dec. 11, 2017
Art created by people who are homeless, supported by a program that brings a mobile art studio to their communities and provides space for creative expression at the Central and Pacific Beach libraries.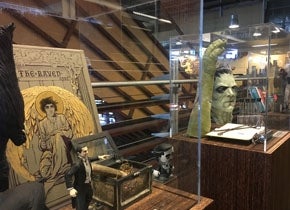 Oh, the Horror!
Until Nov. 30, 2017
The evolution of the macabre in popular culture, seen through film and literature.  On display are horrifying objects from personal collections and frightening books from the library.
---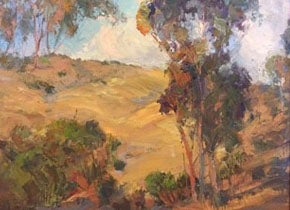 Credit: T. Williams
Fresh Paint
Oct. 15, 2017 - Jan. 6, 2018
Notable California artists display plein air and studio landscapes showing our state's beauty and colorful diversity. Reception Sunday, Oct. 15, from 2 - 4 p.m.
---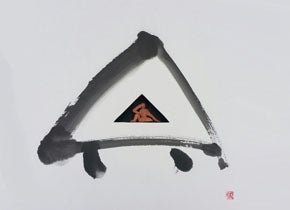 Credit: Y. Lee
Aug. 28 - Nov. 27, 2017
Young Lee's creations are inspired by traditional Korean folk art, with colors and symbols that represent wishes for harmony and well-being.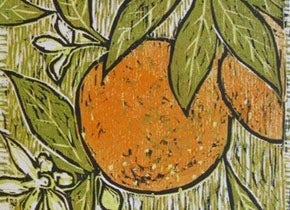 Credit: H. Murdoch
Edible Flora
Until Oct. 30, 2017
A handmade art book created by Hannah Murdoch, featuring color woodcut prints of edible plants found on the campus of San Diego State University. Also by the same artist, decorative and practical objects made of glass.
---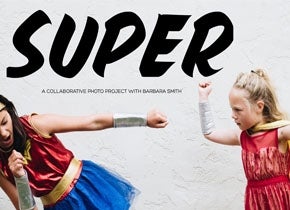 Credit: B. Smith
SUPER 
July 15 - Dec. 31, 2017
SUPER is a collaborative photo project with local North Park photographer and artist Barbara Smith, featuring some SUPER kids from the community. For this project, she asked the kids some questions about what they would could do if they could have any super power, and used that information as the bouncing off point for a fun photoshoot in various places in North Park and downtown San Diego.
---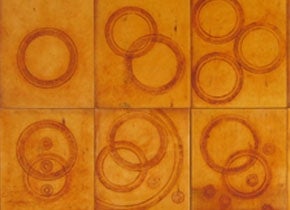 Credit: J. Rodriguez
Liquid Amber: The Art of Encaustic Painting
Oct. 15, 2017 - Jan. 2018
Two- and three-dimensional works made with encaustic wax by artist Josie Rodriguez.  The exhibit honors the plight of honeybees and addresses the themes of communication and memory.  Reception Sunday Oct. 29, from 2 - 4 p.m.
---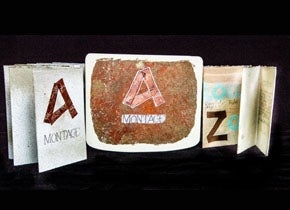 Credit: B. Brice
San Diego Fellow Calligraphers
Sept. 9 - Nov. 27, 2017
Celebrating SDFC's 40th anniversary: an exhibition of original multimedia works that reflect a wide variety of styles, colors and forms, and incorporate an array of calligraphic styles.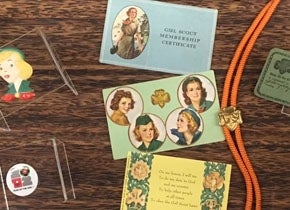 San Diego Girl Scouts Celebrate 100 Years
Until Oct. 31 2017
Memorabilia collected since the first San Diego troop was established 100 years ago. Includes old photos, uniforms, badges, cookies and other artifacts.  In partnership with the Girls Scouts of San Diego County.
---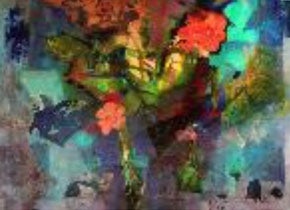 Credit: V. Sorrentino
Vita Sorrentino
Oct. 1 - Dec. 31, 2017
Abstract paintings from an Italian-born artist.  Watercolor has been Sorrentino's medium of choice; she is beginning to paint also in acrylic and gouache.
---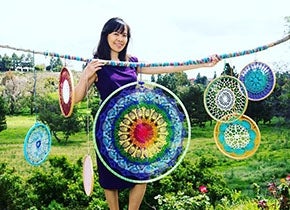 Credit: R. Sheffler
Until Oct. 31, 2017
Rachielle Sheffler's "Hanging by a Thread" (First Place, 2017 San Diego County Fair) and other yarnbombed works. Sheffler first discovered yarnbombing through a program at the Carmel Mountain Branch Library.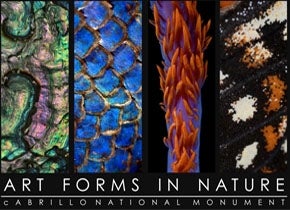 Art Forms in Nature
Oct. 3, 2017 - Jan. 16, 2018
This exhibit focuses on shape, structure, color and pattern in nature, beautifully highlighting the interplay between form and function. Nature photography by Michael Ready in conjunction with Cabrillo National Monument.
---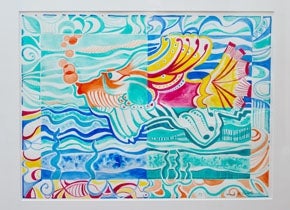 Credit: M. Conley
Mary Conley
Oct. 10 - Nov. 2, 2017
Mary Conley never thought of herself as an artist.  Then after retirement, she took a watercolor class and loved it.  This exhibition features her watercolor and mixed-media paintings.  Reception Saturday Oct. 21, noon - 2 p.m.
---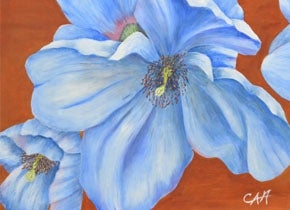 Credit: Myricki 
Sept.  1 – Oct. 31 2017
 
A selection of works including oils, acrylics, watercolors, collages and pastels.
---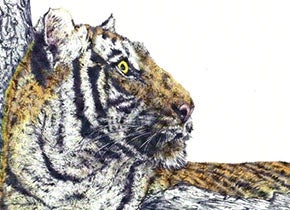 Credit: B. Marker
Aug. 10 - Oct. 28, 2017
Animals depicted in paint and pencil. The artist's comic book covers will also be on display in the lobby.