On View: Art and Culture Exhibitions at the Library
---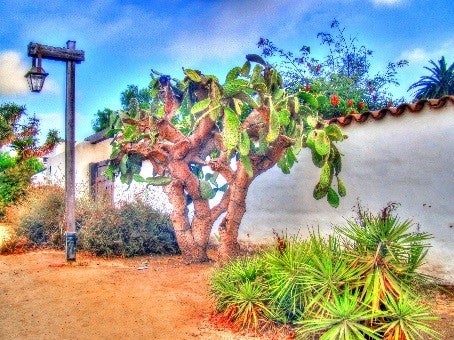 Credit: B. Miller
Brian Miller/Tim Mountain
Until August 31, 2017
Contemporary landscape photography in color and black and white, including images from San Diego's east county.
---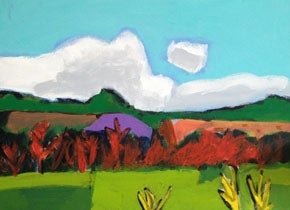 Credit: J. Makinster
Coastal Artists
Until June 30, 2017
Paintings, 3-dimensional works and jewelry by the Coastal Artist.
COMING SOON: John Makinster
July 1 - 31, 2017
Small-sized acrylic paintings. Reception July 15, from 2 – 5 p.m.
---
Central Library, Art Gallery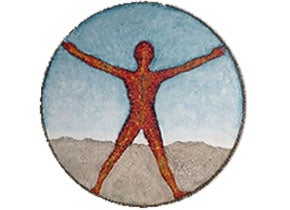 Credit: L. Rosse
Weather on Steroids:  The Art of Climate Change Science
June 10 - Sept. 3, 2017
Artists' ideas about our planet's upset balance and the impact of climate change, inspired by the work of scientists from the Scripps Institution of Oceanography.  Organized by the La Jolla Historical Society.
---
Central Library, Popular Library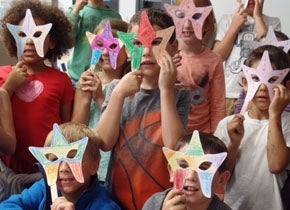 Climate Science Alliance, The Art of Change
Opens June 30, 2017
Climate-inspired artwork by local children, artists, and community members, this exhibition includes an interactive scavenger hunt that children can participate in to earn a free coloring book.
---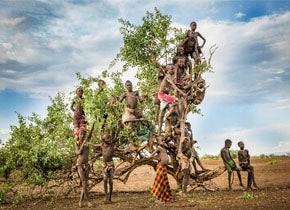 Credit: S. Bucko
One Subject: Families
June 24 - Sept. 22, 2017
Photographers interpret the concept of "family."
---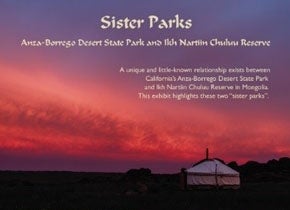 Credit: P. Roullard
Sister Parks
Through July, 2017
Photographs exploring a little-known relationship between Anzo-Borrego Desert State Park and a nature reserve in Mongolia.
COMING SOON:  San Diego Girl Scouts Celebrate 100 Years
July 5 - September 2017
Memorabilia collected since the first San Diego troop was established 100 years ago.  Includes old photos, uniforms, badges, cookies and other artifacts.  In partnership with the Girls Scouts of San Diego County.
---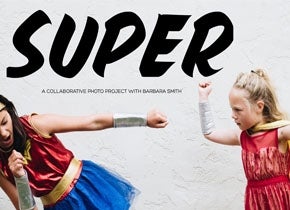 Credit: B. Smith
Seussical the Musical
Through June, 2017
Scenes from the play, as performed at McKinley Elementary School.
COMING SOON: SUPER 
July 15 - December 31, 2017
SUPER is a collaborative photo project with local North Park photographer and artist Barbara Smith, featuring some SUPER kids from the community. For this project, she asked the kids some questions about what they would could do if they could have any super power, and used that information as the bouncing off point for a fun photoshoot in various places in North Park and downtown San Diego.
---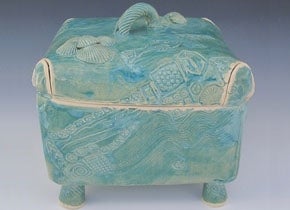 Credit: L. Render
Point Loma Artists Association
June 3 - August 31, 2017
Creations in varied media by members of a juried arts organization.
---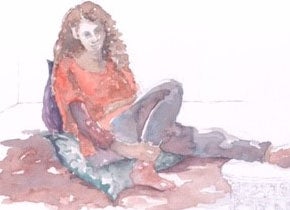 Credit: M. North
Karen Vincent
Through June, 2017
Watercolors. 
COMING SOON: Margaret North
July - September, 2017
Transparent watercolors and drawings.
---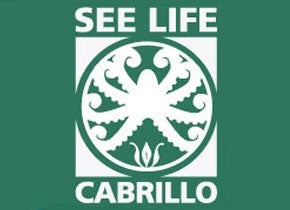 See Life
Until August 15, 2017
Photos of sea life from the Cabrillo National Monument.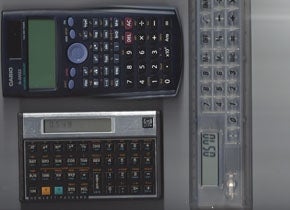 Credit: L Olson
70 Years of Handheld Calculators
Until July 31, 2017
A personal collection ranging from an abacus and slide-rules, to HP, TI and Casio instruments to mobile phones and a laptop.
---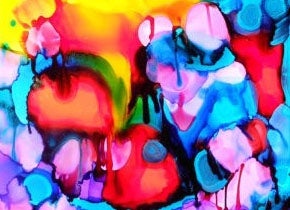 Credit: M. Peterson
COMING SOON: Melanie Peterson
July 5 - August 3, 2017
Vibrant abstracts using alcohol ink on yupo paper, reception Saturday July 15, 2017 from 11 a.m. - 2 p.m.
---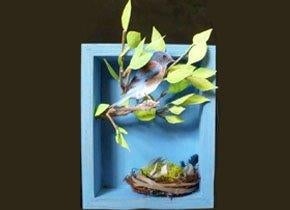 Credit: B. Bradford
Linmou Eng
Until June 30, 2017
Watercolors, Chinese brush paintings and oils by an amateur artist who advanced from basic sketching to painting replicas of old masterworks.
COMING SOON: 
The Karen Rhiner Project 2 
July 8 - August 31, 2017
When a member of the Colored Pencil Association bequeathed the local chapter items from her studio, others took her "ready-to-use" elements and incorporated them into new works.  Reception Sunday July 9, 2017 from 4-6 p.m.
---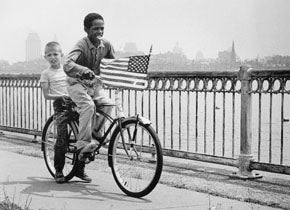 Credit: M. Morris
Paradise Skills
Until June 30, 2017
An artists' collaborative celebrates the heritage of Asian/Pacific Americans.
COMING SOON: Urbana 2
July 15 - September 15, 2017
Black and white photographs by the late Major Morris, taken in the 1960s and '70s.  These images depict the simple beauty of everyday life, no matter how poor or disenfranchised a person may be.  Reception Saturday July 15, 2017 from 3-5 p.m.
---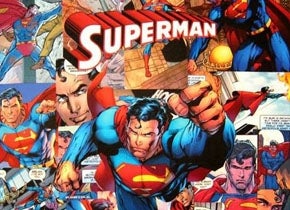 Credit: S. Young
COMING SOON: Samuel Young
July 6 - August 1, 2017
Collages using mod podge and comic book images.