Speakers and Tours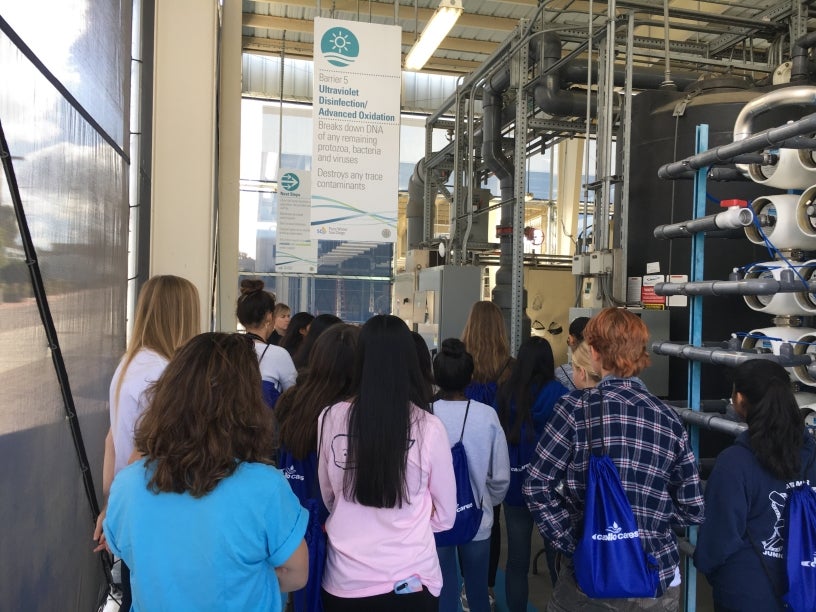 Public Utilities Department representatives are available to come to your community, professional, civic or business group to talk about specific water and wastewater topics. Our extensive Speakers Bureau presents professionals that deliver expertise in areas such as chemistry, biology, civil engineering, project management, conservation, water/sewer bills information, etc. Speakers are also available for upper elementary, high school and college classes in certain subject areas.
Topics
Some of the current presentation topics include water quality and treatment process, water conservation, sewer spill prevention, recycled water, water distribution and delivery systems, wastewater collection and treatment, ocean monitoring and Pure Water San Diego.
To schedule a presentation, please send an email to [email protected] and include "Speakers' Bureau" in the subject line. Please make your request as far in advance as possible.
When requesting a presentation, please include the following information:
Your name

Phone number and/or e-mail

The organization or group

Date and time for the presentation

Location of the presentation

Requested topic
Tours
Currently, the only tours of Public Utilities facilities being offered are of the demonstration Advanced Water Purification Facility, part of the Pure Water San Diego program. Sign up for a tour here.