Waste No Water Smartphone App
One of the tools we have in tackling water waste is you, the public. You can report sightings of violations of the City's water use restrictions currently in place. Addressing and correcting water waste serves as a valuable conservation tool and helps to educate the public on what restrictions are currently in place. While you may submit these violations by phone or email, you can also use your smartphone.
The City's Waste No Water App, available for iPhones and Androids, allows users to report water waste immediately by photographing the problem on their phone and obtaining the address immediately through the app's GPS, then submitting the information to the City. The complaint is then assigned a complaint number for City Water Conservation staff to address.
Download the app: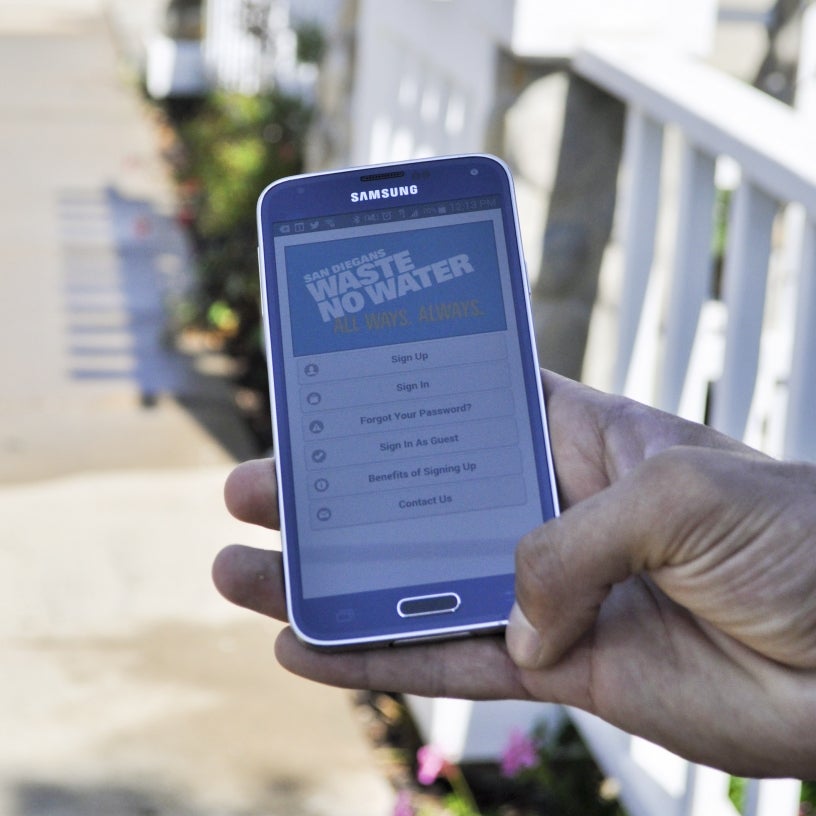 To use the app, you may either sign up as a user, which requires creating a profile, or sign in as a guest. One benefit of signing up as a user is the ability to follow up on the complaint you've submitted to check its status. Also, you will receive important notifications such as any changes in watering restrictions, changes in time-of-day watering, and other important information.
However, users not wanting to follow up on their complaint or receive these notifications may still use the "Sign in as Guest" function to submit a complaint, and to access important information through the website.
In addition to serving as a tool to report water waste, the app also allows users to check the status of their complaint, request a water survey of their residence or business to help optimize water use, connect with Waste No Water's social media accounts, and access online information on the City's water use restrictions, rebate programs and other helpful resources.