Cardiac Science
Through the City of San Diego Corporate Partnerships Program, San Diego Project Heart Beat has enjoyed a long positive relationship saving lives together with Cardiac Science in the community.
---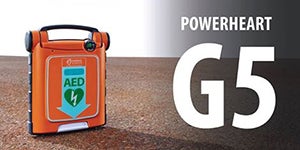 Powerheart® AED G5 Auto
The Powerheart® AED G5 Auto is the smartest AED. What goes into a Powerheart G5? Try more than 100 patents and 20+ years of engineering excellence. Our latest innovation now features customizable escalating energy, faster shock times and dual-language capability. Take a peek under the hood to find out more.
---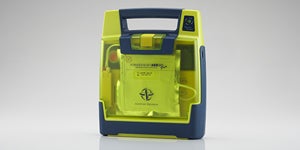 Powerheart® AED G3 Plus
The Powerheart® AED G3 Plus is the flagship Cardiac Science automated external defibrillator (AED) that features Rescue Ready®, RescueCoach™ and STAR® biphasic technology to make your rescue as simple as possible. Available in automatic and semi-automatic models, this AED is ideal for lay rescuers to use in public access defibrillation areas such as schools, athletic fields, and workplace environments.