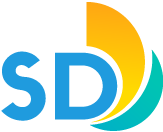 Short Term Residential Occupancy (STRO)
Proposed Regulations
With the goal of reaching a reasonable solution that allows the home-sharing economy to grow while respecting the quality of life in San Diego's neighborhoods, Mayor Kevin L. Faulconer has announced a new set of proposed regulations on the short-term residential occupancy (STRO) industry that will be considered by the City Council next month.
STRO Geographic Area
A maximum of two licenses can be issued to a host, one for their primary residence and one additional license for a secondary residence. There are no limitations on the number of licenses available to hosts within the Mission Beach community. Regulations would require a three-night minimum stay for coastal and downtown communities. Find out requirements by home address using the map below.