Taste of December Nights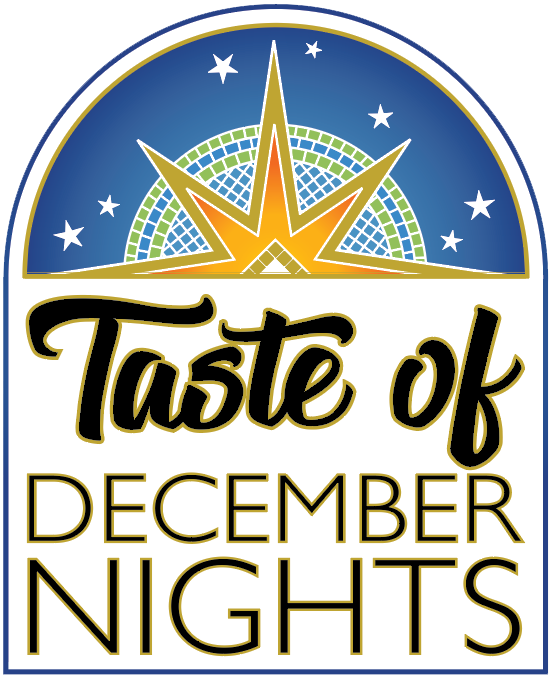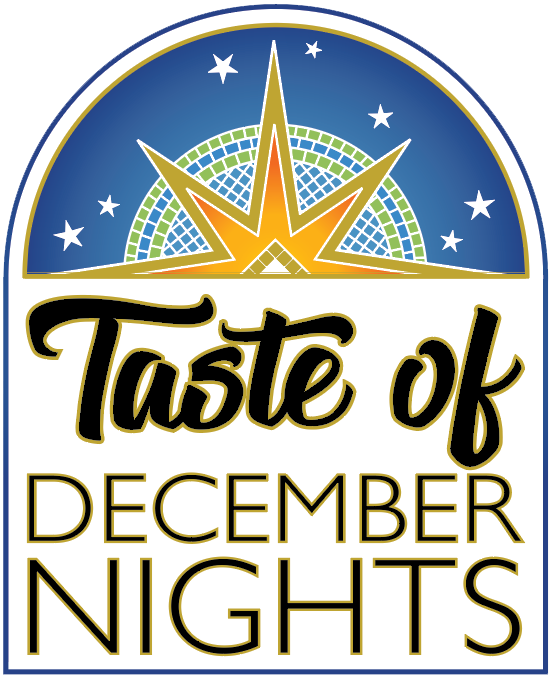 Friday, December 3 – Sunday, December 5
11 a.m. to 10 p.m.
Inspiration Point Way at Balboa Park
Eat & Drink
Amazing Fries & More
We are a family-owned and operated business with 10+ years in providin the best culinary and customer service. As mobile food vendors, we take pride in our experience and have a selection of flavorful dishes. Two of our best dishes are freshly made crispy french fries topped with various topping combinations and our delicious classic Mexican corn in a cup with different toppings to suit your taste buds. We also offer nachoes with cheese and different toppings, such as chili cheese, buffalo chicken, carne asada, chorizo; as well as our unique fresh-squeezed lemonade, made fresh to order just for you! 
MENU: 
Supreme Fries or Nachos with Buffalo Chicken, Carne Asada, or Seasoned Chicken; Corn Cup Classic or Topped with Hot Cheetos, Takis, Ruffles, or Hot Funyuns; Iced Coffee, Horchata, Mazapan, or Vanilla Latte; Champurrado; and Fresh-Squeezed Lemonade
Ate is Enuff
Come out and enjoy Ate is Enuff Street Pasta, made fresh with their creamy lemon alfredo sauce. Come out and ready to get your bellies full with Ate is Enuff.
MENU: 
Street Pasta, Shrimp Basket, Hamburgers, Chicken Sandwich, Vegan Burgers
Beach Cities Refreshments
Beach Cities Refreshments specializes in Pennsylvania Dutch Funnel Cakes refined with 20+ years experience to create a fantastic taste and texture that has been enjoyed across the country with award winning results. Options include Powdered Sugar, Whole Strawberries or Mango, French Vanilla Ice Cream, Whipped Cream, Chocolate, and Caramel Syrup. Choose any combination or dare yourself and go for the "Monster Funnel Cake," which includes all! For protein lovers enjoy fantastic deep fried shrimp, calamari, chicken strips, and seasoned fries. Don't forget to quench you thirst with a great tasting lemonade slushee.
MENU: 
Funnel Cakes with Assorted Toppings: Powdered Sugar, Strawberry, Mango, Ice Cream, Whipped Cream, or Chocolate Syrup; "Monster Funnel Cake" which includes all of the above; Deep Fried Snickers, Twinkie, Chocolate Chip Cookies, or Oreo Cookies; Calamari with Fries; Shrimp with Fries; Seafood Combo; Chicken Strips with Fries; Onion Rings; Seasoned Fries; Sweet Potato Fries; Churros; Corn Dogs; Lemonade Slushee
Chef Budda Blasian Soul Food
Chef Budda Blasian Soul Food is proud to serve the best Soul Food in town! They offer soul comfort food from fried chicken wings, fish, shrimp, and more. They pair your entree with a variety of sides, which include rice and gravy, candied yams, mac and cheese, and greens. Finish it off with a cup of Kool Aid. Come try a plate and you won't be disappointed. 
MENU: 
Fried Chicken; Fried Chicken Strips; Fried Shrimp; Fried Tilapia; Mac and Cheese; Rice and Gravy; Collard Greens with Smoked Turkey; Baked Beans with Ground Beef; Candied Yams; Potato Salad; Kool Aid; Refreshing Melon (Cantaloupe) Drink
Corndogs Etcetera
Corndogs Etcetera is a Specialty Food Vendor who prides themselves on their delicious and enjoyable gourmet menu of hand dipped corndogs and crispy french fries, served up fast and hot along with ice cold lemonade to quench that thirst! Their team is ready to make you feel welcome with their tasty food and exceptional service. They look forward to being a part of your family fun this holiday season.
MENU:
Hand Dipped 1/4-lb All-Beef Corn Dogs, French Fries, Regular and Strawberry Lemonade, Iced Tea, Water
Eat & Drink
Authentic Taiwanese cuisine with a healthy and modern interpretation. Their food takes you on a journey to the distant island of Taiwan with highest quality ingredients. Every dish is made to order with care and love.
MENU: 
Taiwanese Popcorn Chicekn with French Fries Combo; Taiwanese Braised Pork and Egg Over Rice with Vegetarian Eggroll; Takoyaki; Thai Tea with Boba
Gabina's Cuisine
A small family-owned business, Gabina's Cuisine was started by two sisters, daughters of the late Gabina, as she left a legacy of traditional Filipino Cuisine. Amy and Emily continued the Filipino tradition of serving authentic Filipino food from what they had been taught and brought with from the Philippines. From their kitchen table to farmers markets and events, they continue to excel by offering the best high-quality ingredients and best customer service. They are proudly representing the Philippine tradition when it comes to Filipino cuisine.
MENU:
BBQ Combo Plate (Pancit, Rice, Lumpia, and BBQ Chicken Skewer), BBQ Pork Combo Plate (Pancit, Rice, Lumpia, and BBQ Pork Skewer), Chicken Adobo Combo Plate (Pancit, Rice, Lumpia, and Chicken Adobo), Lumpia - 5 pieces, Veggie Eggrolls - 3 pieces, Turon (Banana Fritters) - 3 pieces
Handel's Homemade Ice Cream
Handel's Homemade was started in July 1945 by Alice Handel, who served fresh-churned ice cream, made with fruit from her backyard garden, to customers at her husband's gas station in Youngstown, Ohio. Handel's ice cream is known for its creaminess, as well as its generous level of mix-ins, like brownies, pie, cookies, caramel, fruit and fudge.
MENU:
Ice Cream
House of Bao
House of Bao is small local business that specializes in Chinese specialty foods in San Diego, focusing on steamed buns, dumplings, and boba milk tea.
MENU:
BBQ Pork Bun; Pork Dumplings - 10 pieces; Milk Tea; and Milk Tea
House of Pacific Relations - Balboa Park International Cottages
Balboa Park's House of Pacific Relations International Cottages promotes multicultural goodwill and understanding through educational and cultural programs. The volunteers of these cottages will provide dessert boxes from various countries. Shortbread, baklava, tarts, meringues, gingerbread, Hungarian delights, and more. Also, Scotland's famous Death By Chocolate! All cottages are 501(c3) with many volunteers of various ethnicities coming together to celebrate peace and unity! Come take home a box of delectable treats and taste the nibbles Santa enjoys each year from around the world!
MENU:
Various International Holiday Desserts, including Shortbread, Baklava, Death by Chocolate, and Various Holiday Cookies
Juicie Cane
Juice Cane is a locally owned family business. They offer freshly pressed sugarcane infused with fruits. They have wide range of fruits to select from to satisfy your thirst.
MENU: 
Fresh sugarcane mix with variety fresh fruit juice and bits, including Coconut Cane, Honeydew Cane, and Watermelon Cane. 
Louisiana Cajun Foods
Pearson's Cajun Food serves up absolutely delicious Cajun street cuisine for more than 15+ years! Their zesty menu features all your Cajun kitchen favorites, from catfish to hush puppies, and alligator, too.
MENU: 
Catfish, Shrimp, Gator Bites, Po Boys, Jambalaya, Bayou Chicken Tenders
MIISTER POTATO
Korean BBQ, Bulgogi Fusion Food, and Korean Street Food
MENU:
Korean BBQ, Bulgogi Fushion Food, Crispy Hot Chicken Wings, Twisted Potato, Lemonade, and Other Korean Street Foods
Nostalgia Coffee Roasters
Nostalgia Coffee Roasters is an award-winning coffee company. Since 2018, they have been brewing coffee, tea, and hot chocolate for San Diegans out of their mobile cafe. As of today, they have a national reach with innovative coffee products and top-rated coffees that are all proudly roasted right here in San Diego.
MENU:
Single Origin Hot Chocolate, Peppermint Hot Chocolate, Peppermint Mocha (Hot or Iced), Vermont Spiced Apple Cider, Cold Brew, Organic Vanilla Latte (Hot or Iced), Organic Caramel Latte (Hot or Iced), Coffee of the Day (Milk Options for Drinks: Organic Whole Milk or Oatly Oat Milk)
Rafikiz Foodz
Rafikiz Foodz serves traditional Kenyan food, brought to America by chef and owner Sylvester Owino. Sylvester comes from Kenya and is from the Luo Tribe. Many of his recipes use a variety of family recipes and spices along with a few that he has added himself. His signature dish is black eyed peas, which are creamy and have a distinct flavor of their own. Rafikiz Foodz offers a wide range of vegan and non-vegan options as well. For those customers that enjoy eating meat, they offer a marvelous, tender, flavorful beef and chicken stew. Many of his dishes are vibrant in color but maintain the most amazing textures. No matter how you combine each item, they all work together. At Rafikiz Foodz, they are very passionate about their food and it's always made with "Magic and Love." 
MENU:
Coconut Rice, Black Eyed Peas, Plantain Stew, Collard Greens, Curry Cabbage, Beef Stew, Chicken Stew, and Sambusas with a variety of fillings, including Lentil, Spinach, Potato, Cream Cheese, Beef, and Chicken. 
S&B Catering Services
S&B has been participating at the Balboa Park December Nights for the past 4 years. This year may look different - but they are still here! They sell authentic, delicious Mexican food. CThey were voted best Mexican Food from the California Review in 2019. They are so excited to return in 2021! Come out and get their homemade tamales while they last!
MENU:
Tamales, Tacos, Quesadillas, Carne Asada Fries, Mini Pancakes, and Fried Oreos
The Copper Kettle
The Copper Kettle proudly pops sweet and salty kettle corn. They are most recognizable from the San Diego County Fair.
MENU:
Kettle Corn (S, M, or L)