AMI Frequently Asked Questions
The Public Utilities Department (PUD) began installing smart meters in March 2014, as part of an effort to update our systems and provide new benefits to our customers.
Smart meters are water meters capable of two-way communications. Having two-way communications enables PUD to offer customers a number of key benefits:
Provides customers with online daily detailed water usage information captured from the previous day;

Customers can set water usage goals and automatic notifications;
Advanced Metering Infrastructure (AMI)
Water Supply
An adequate and reliable water supply is vital for the future of San Diego. The Public Utilities Department is actively pursuing ways to increase our water supplies and our options. This includes maximizing all local alternatives and reaching out to regional partners.
Your Water Plumbing System
General Information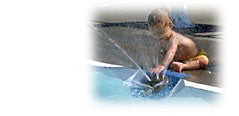 Contact Information
Payments by Mail
Send to:
City of San Diego Public Utilities Department
Customer Care Center
PO Box 129020
San Diego, CA 92112-9020
Email and Fax
Customer Service Office Fax Lines: 619-533-5364 and 619-533-4133