Public Art Project Management Services
Art in Capital Improvement Projects
In 2004, the Mayor and City Council unanimously approved amendments to the

Council Policy for Public Art resulting in a set-aside of 2% for art in the City's capital improvement projects.
The following public art projects associated with the City's capital improvement projects are currently underway:
 
Opportunities for Artists
The City of San Diego Commission for Arts and Culture administers competitions to select artists to create artwork for public art projects. When available, notices about these competitions will be posted to this web page.
PRESIDIO PUBLIC ART/NEW MEDIA ART PROJECT
Art Budget: Approximately $525,000
Eligibility: Any artist or artist team legally authorized to work in the U.S.
Browse the Collection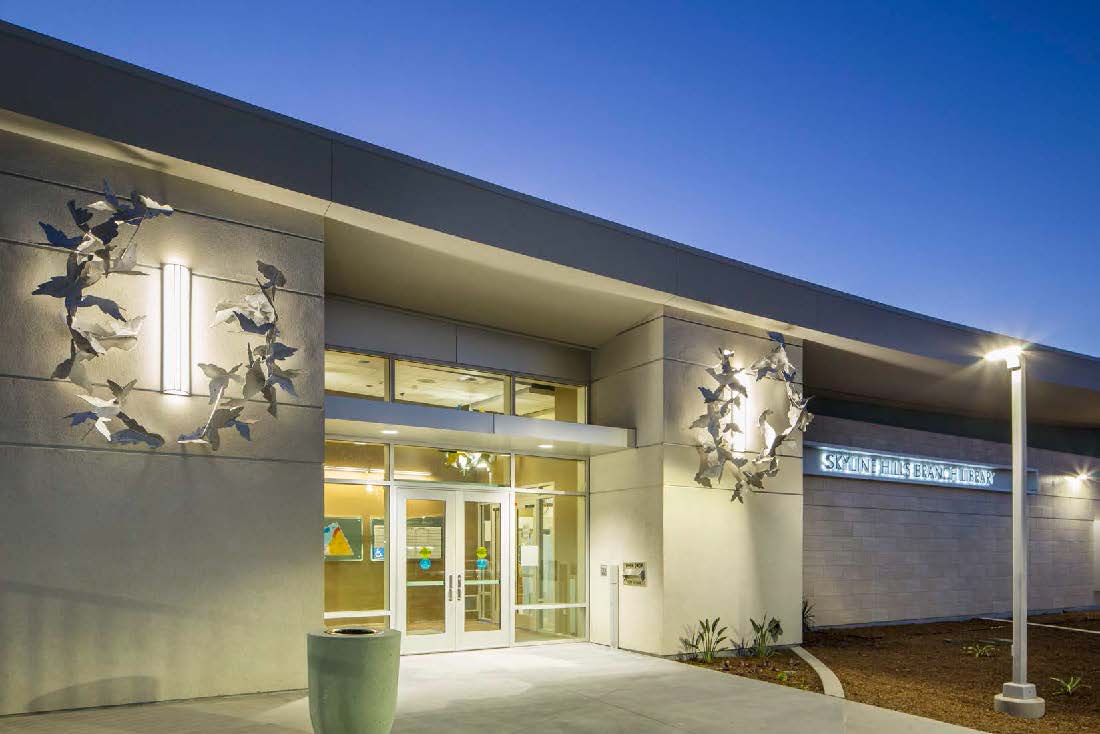 Photo Credit: John Durant
Art in Private Development Projects
Civic Art Collection
The Civic Art Collection is comprised of all the artworks owned or controlled by the City and was begun unofficially in 1909 when the City accepted the gift of the Horton Plaza fountain from Louis J. Wilde, a businessman and banker. The City has continued to receive numerous donations of artwork, many of which are of art historical importance and historical significance, ever since. The collection includes paintings, sculptures, works on paper and prints and is further distinguished by the commissioning and acquisition of various artworks in public places.
Donations, Loans and Temporary Exhibits of Artwork
The City of San Diego Commission for Arts and Culture manages the acquisition of artworks through donations and loans. Each potential art acquisition is evaluated through a public process to determine its relevance to the City's Civic Art Collection mission and scope.
Conservation and Management
To report damage to a public artwork located on City of San Diego property, please call (619) 236-6808 or email Christine E. Jones at [email protected]