D6 Charity Toss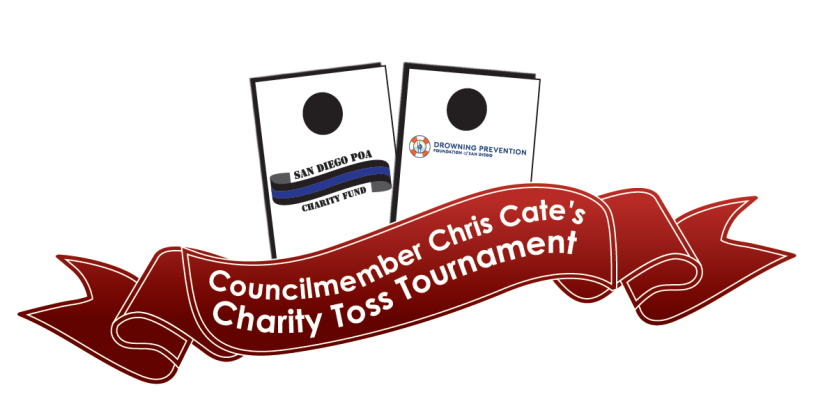 Please join Councilmember Chris Cate for a D6 Charity Toss Tournament benefitting the San Diego Police Officers Association Charity Fund and the Drowning Prevention Foundation San Diego.
Mark Hamill Drive
As the Councilmember who proudly represents San Diego's Sixth Council District which includes the neighborhoods of Clairemont, Kearny Mesa, Mira Mesa, Rancho Peñasquitos, and Sorrento Valley, it is my pleasure to inform you that the City of San Diego is dedicating, with honors, Castleton Drive (between Mount Abernathy Avenue and Clayford Street) as "Mark Hamill Drive."
Community Pet Event
"As Chair of the City's Public Safety and Livable Neighborhoods Committee, creating safe and vibrant communities is one of my top priorities. We have a fundamental responsibility to ensure all San Diego families live healthy and save lives. I believe our four-legged friends are family, too. I am honored to partner with the San Diego Humane Society on this community collaboration, bringing resources and services to those in need." - Councilmember Chris Cate, District 6
Date: Saturday, May 20th, 2017
Time: 12pm-3pm
Neighborhoods First Coalition
Founded in 2014, the Neighborhoods First Coalition (NFC) brings together members of each neighborhood in City Council District 6 and advises the Councilmember on priorities in their individual neighborhoods as well as common goals for all neighborhoods in the District.
Councilmember Chris Cate
(District 6)
City Council District 6
To remove yourself from the City Council District 6 email list, please enter your email address below.
City Council District 6
Your subscription request is being processed.
Pages